1 OAK F1 Paddock Club™ Suite at GRAND PRIX DU CANADA 2019
20:13
updated on Feb Sun 2022 18:14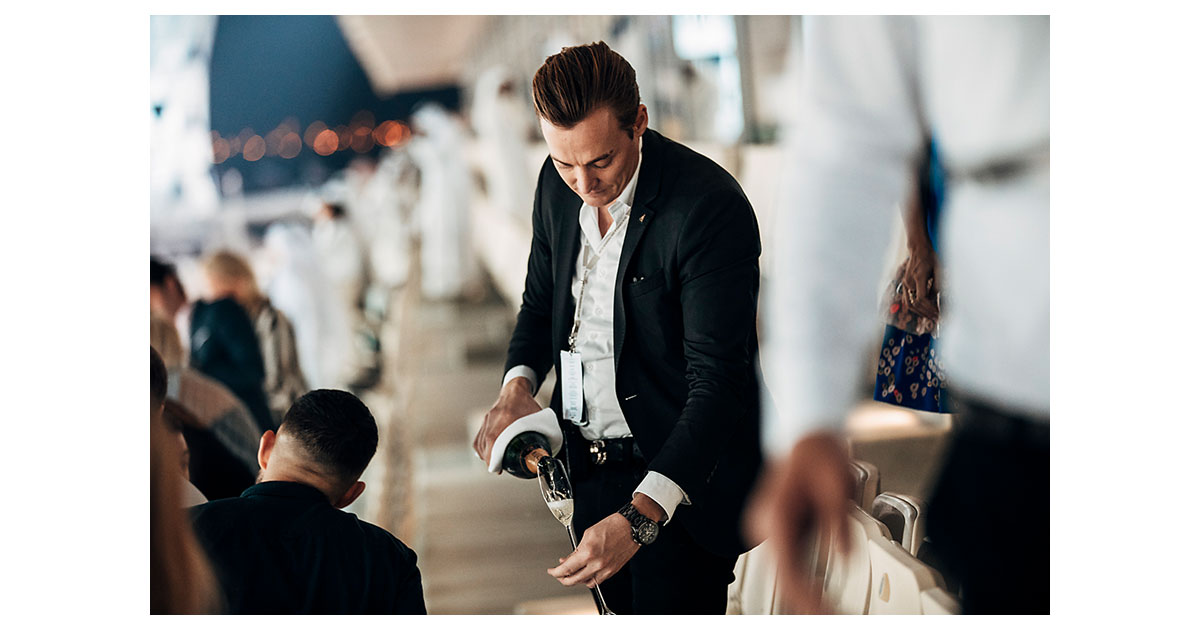 World renowned celebrity nightlife destination 1 OAK is bringing its star-studded guest list of A-list celebrities to one of the most anticipated events on the F1® social calendar – FORMULA 1 PIRELLI GRAND PRIX DU CANADA 2019 in Montreal. Helmed by hospitality pioneers and founders of 1 OAK, Richie Akiva & Ronnie Madra alongside partners Frank Heidinger and Peter Klein , 1 OAK will take over the infamous F1 Paddock Club™ with an exclusive branded 1 OAK F1 Paddock Club ™ Suite , bringing a taste of their acclaimed party scene from New York, Los Angeles, Las Vegas, Tokyo and Dubai to Montreal.
To know more about the experience, we spoke with Peter Klein, one of the partners of the 1 OAK F1 Paddock Club™ Suite
Let's start from the beginning, how does the 1 OAK F1 Paddock Club™ Suite come to life? And how did it become so popular?
Well, it's a relatively new initiative and it was based on a coupleon couple years of negotiation with Formula 1® with my partner Frank and we want to bring people that never experience Formula 1® to live it and give more to people that are already fan of Formula 1®.
It's the best of the best in hospitality and viewing experience and the closest you can be to a Formula 1® race. The clients can have access to the paddocks, they can see the drivers, the garages, podium walks, it's just an unparalleled access.  
For someone who's never been to a 1 OAK event, what will be the similarities and the differences with the brick and mortar establishments?
Obviously, you are at a race track instead of being at a brick and mortar nightclub in New York or Los Angeles. The design key elements and the look and feel are as close as you can get without being at a blackout nightclub at 1 a.m. in New York City, and it's during the day. It's during the day, but it differs from the traditional Paddock Club™ with the dining room setup and tent tops like you would have at a wedding versus more like a lounge club setting. You know, there are lots of downtime in F1 after the start and everybody is running in circles. So to watch it on TV, so why not make that experience more fun, more exciting, more engaging.
What people can expect when entering the 1 OAK F1 Paddock Club™ Suite? 
Like I was saying, instead of having like a formal setting experience, the guests will have an experience similar to a bottle service and couch setup within the Paddock Club ™ with DJ and LED Streams. Every Paddock Club™ around the world varies. For example, Monaco, there is only 400 feet for the entire world. In Montreal, I think it's 4000 feet and 30 different suites. They vary, but we want to make our Paddock Club ™, depending of the country, a similar feel. They will be 20 people in Monaco, 100 in Abu Dhabi, 150 in Mexico, in Montreal, the number are smaller, it's not Abu Dhabi or Mexico City, but we try to keep the lounge seating, that 1 OAK vibe and the two worlds collide with Formula 1® and the nightlife hospitality and the results are amazing
Why did you choose Montreal for your first 1 OAK F1 Paddock Club™ Suite in North America?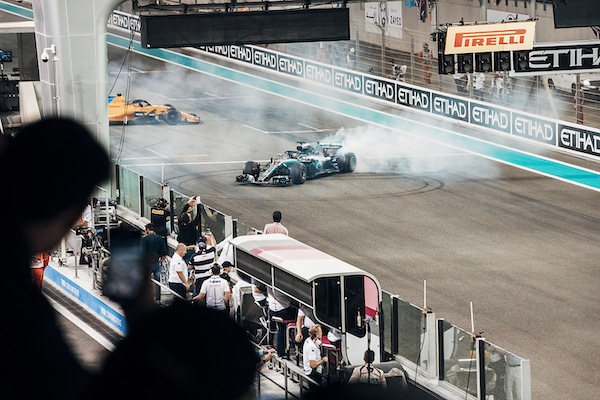 For one, it's my hometown, two after doing it for years, with the restaurants, the nightlife, the vibe, Montreal is one of the favorite stops of the people of Formula 1® and it's always been on our list.
What will be different in the 1 OAK F1 Paddock Club™ Suite in Montreal from other cities? Any local flavours, something more Canadian, North American as it is your first 1 OAK F1 Paddock Club™ Suite in North America? 
Of course, the demographic that comes in, unlike Monaco, Abu Dhabi and Mexico, for example, you get the neighbouring big cities like Boston, New York, L.A., and lots of Europeans and Toronto, of course, and you get that North American influence. But, as we don't take care of anything of the food, I can't tell you more on that side, but I'm sure they'll be poutine around somewhere. 
Any international celebrities that will attend the 1 OAK F1 Paddock Club™ Suite that you can tell?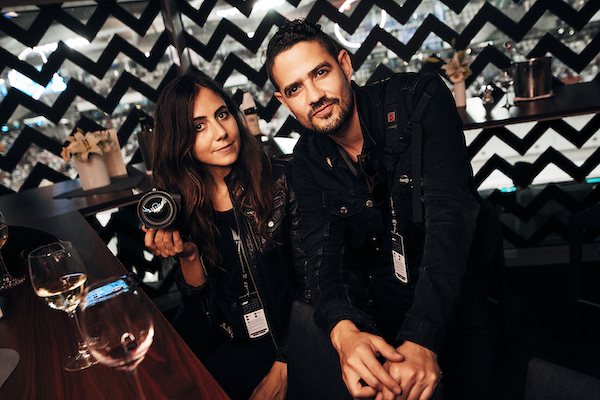 In my experience, celebrities always show up last minute and we have a short list of names that have shown interest, but we can't really confirm until it's done.
I see that the experience will also be off-site with the three nights pop-up party at Ritz-Carlton, can you tell us more about what will be happening?
We created a partnership with Ritz-Carlton, Mariott Bonvoy and Mercedes-AMG Petronas which is involved as well as the sponsor of Lewis Hamilton and his team. So it's currently a very big year for the Ritz-Carlton and the Mariott Bonvoy, which the Ritz in under the umbrella, so we've created and we're building a full 1OAK nightclub inside the Ritz-Carlton, a 35,000-square-foot space, I don't want to say where it is, I don't want to spoil the surprise, but I can say that Lewis is doing his press conference in our space on the Thursday prior to the event, so Friday, Saturday and Sunday we have our program where DJs and potential big names, celebrities, models, I mean it will be like 1 OAK is around the world. It will be like the MET Gala after party, Coachella, Rihanna's events, DiCaprio foundation event. It's a bit smaller size than New York, but it will be a very fun weekend. It's a long-term thing that we're doing with the Ritz-Carlton to become a staple event in Montreal during the GRAND PRIX for the next few years! 
As an entrepreneur, how was this first year of the 1 OAK F1 Paddock Club™ Suite, any success, failure, that you want to share with us? Things you will be doing differently?
It's a new product for everyone involved. There is no overnight success, we had our first one in November 2018 in Abu Dhabi our second one was in Monaco where we were sold out and now we're coming to Montreal and like everything else we need to spread out the world to tell people that it exists. The good thing is that the people who came to our experience want to come back and refer people. We're happy with the client experience.
The Future of 1 OAK F1 Paddock Club™ Suite concept
For the future what will be your next activation of the 1 OAK F1 Paddock Club™ Suite? Maybe other cities, other sports or festivals like Coachella by example?
After Montreal, we are doing Monza, Mexico City and Abu Dhabi.  
We already do Coachella, Rihanna's Met Ball after party, Harper's Bazaar Icon Awards after party and the official AMFAR after party, but this type of model work is needed in tennis or Superbowl. Any type of event where there's the type of people that can understand it, there's a market for it. We've been asked by different industries.  
To finish, what do you like the most in Montreal, your favorite spots?
On a personal level, I love the whole Joe Beef family, Joe Beef, Liverpool, le Club Chasse & Pêche, Milos is a must in Montreal, the original one and still the best in the world. And for nightlife, Flyjin, Soubois, Velvet at Auberge St-Gabriel. 
Thank you very much. 
The VIP packages for the 1 OAK F1 Paddock Club™ Suite for the FORMULA 1 PIRELLI GRAND PRIX DU CANADA 2019 are on sale now! 
1 Day Access USD$1,150
2 Day Access USD$5,900
3 Day Access USD$6,500)
Learn more about the events at Grand Prix du Canada here
Learn more about the 1 OAK F1 Paddock Club™ Suite here 
Share the post "1 OAK F1 Paddock Club™ Suite at GRAND PRIX DU CANADA 2019"