The Celebrations of the Formula 1 Pirelli Grand Prix of Canada 2023
13:00
updated on Jun Fri 2023 09:40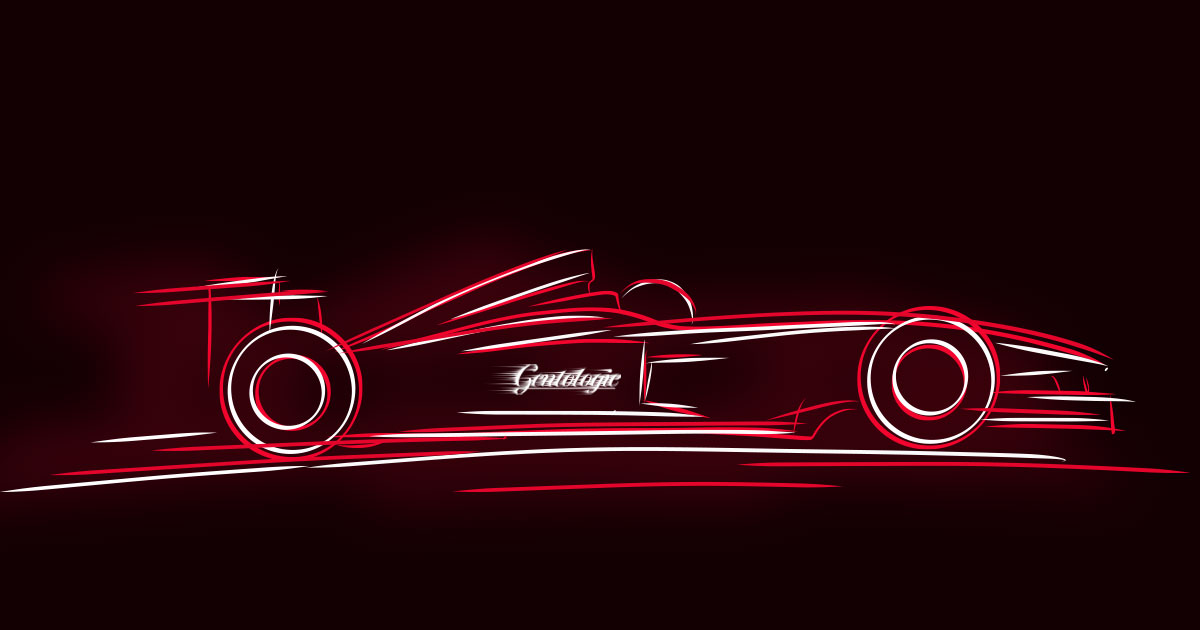 After Barcelona last weekend, the Formula 1 circus is heading to Montreal on 16-17 and 18 June! Find out more about the Celebrations of the Formula 1 Pirelli Grand Prix of Canada 2023.
On the racetrack!
There are of course tickets to the circuit, but if you want to live an incredible experience, the "F1 Experiences" are the ultimate for true race fans, offering access to a variety of activities closer than ever before. On the menu: meet the drivers, enjoy the race in the atmosphere of the Paddock Club, in short, everything is within your reach!
The Celebrations of the Formula 1 Pirelli Grand Prix of Canada 2023 in Downtown MontrÉal
 "Le Paddock" Experience by Peroni
The Peroni Nastro Azzurro 0.0% experience and the Aston Martin Aramco Cognizant Formula 1 racing team, owned by Canadian Lawrence Stroll with his son Lance and Fernando Alsonso as drivers, are teaming up again this year at a new location, 1241 Sainte-Catherine West, where, from June 15 to 18, you're invited to a free immersive experience where you'll be transported to the Aston Martin Aramco Cognizant Formula 1 team's paddock for a visual and audio experience, while enjoying the fresh, refreshing taste of Peroni Nastro Azzurro 0.0% Italian beer. For those aged 18 and over.
Schedule:
Thursday 15 June from noon to 11 pm
Friday 16 June from midday to midnight
Saturday 17 June, 11 am to midnight
Sunday 18 June from 11 am to 11 pm
The Celebrations of the Formula 1 Pirelli Grand Prix of Canada 2023 at Fairmont The Queen Elizabeth
Two amazing events are taking place at the Fairmont The Queen Elizabeth during this long week!
Whisky lovers, come and meet Jensen Button, former Formula 1 champion, who will be presenting his CoachBuilt whisky on 15 June at the Nacarat. You can book here.
For those with an even greater thirst for whisky, The Dalmore event at Rosélys, the restaurant of the Fairmont The Queen Elizabeth, continues on June 16 with a 4-course meal combining whiskies from the Scottish brand and dishes from chef Edgar Trudeau-Ferrin, who will be accompanied by The Dalmore brand ambassador in Canada, Louis-Jérôme Barbosa Doise (To listen in our French Podcast). An event not to be missed.
On Saturday June 17, in collaboration with Aupale Vodka, the Nacarat terrace will be transformed into a huge party to mark your summer. The evening will feature local DJs, delicious barbecue dishes and cocktails concocted by your favourite mixologists at the bar. This Saturday of the Grand Prix, the bottles will be flowing freely on the most beautiful rooftop in the city centre. Hurry, tickets are limited!
The Celebrations of the Formula 1 Pirelli Grand Prix of Canada 2023 at Four Season Hotel Montréal
For the Four Seasons Hotel Montréal, the city's only Forbes five-star hotel, it's a series of exciting events and experiences for the eagerly awaited Formula 1 weekend. The hotel has prepared a number of exclusive activities to take place from Friday to Sunday!
You can enjoy a festive atmosphere throughout the Social Square, with special light shows and surprises to keep the excitement going all weekend long. The Four Seasons Montréal's impressive programme of activities includes:
An exclusive presentation by Holt Renfrew Ogilvy on Friday at 12:30 p.m.
Festive evenings from Friday to Sunday on the Marcus terrace featuring Tequila Clase Azul.
Festive brunches on Saturday and Sunday as only the Marcus knows how, with on-site DJs.
What's more, on Thursday 15 June, guests will be treated to an exclusive experience with the Tiffany & Co. jewellery brand, including champagne and the chance to try on some absolutely stunning pieces of jewellery.
For more information on the Race Weekend or to make a reservation, visit the Four Seasons Hotel Montréal website.
The Celebrations of the Formula 1 Pirelli Grand Prix of Canada 2023 at New City Gas
Thanks to a brand-new collaboration between Red Bull Racing and Patrón, the complex will play host to international artists Duke Dumont and Steve Angello on Friday and Saturday, while DJ Guy Laliberté will be back in style for a grand finale to the Grand Prix festivities.
The Celebrations of the Formula 1 Pirelli Grand Prix of Canada 2023 at Ritz-Carlton Hôtel Montréal
A warm evening of Cuban rhythms with El Rincon de Havana
For the Ritz-Carlton, their grand evening, one of the most popular events of the year in Montreal, is back! This year, on Friday June 16, the team will transport you to Cuba with El Rincon de Havana presented by Mercedes-Benz, in collaboration with BFL Canada.
The now legendary annual event will take place from 6pm to 2am in the glamorous Cour des Palmiers, Salon Ovale and Terrasse Ovale, as well as in the lounges and bars on the second floor.
You'll have access to a Laurent-Perrier and Barons de Rothshild champagne bar until 9pm, accompanied by numerous stations offering Havana-inspired dishes concocted by the Ritz-Carlton Montreal chef. The evening will be hosted by DJ YO-C, Fafa Khan and a variety of musical performances, including a live Cuban music group, a Mojito bar, a bar in collaboration with Don Julio 1942, and many other memorable experiences until late at night! What's more, an exclusive Louboutin space, a myriad of Cuban performances, a Louis XIII cigar lounge and a casino are sure to make this event absolutely memorable.
The musical performance will be directed by Issac Delgado y Orquesta, a six-time Grammy Award nominee. This singer, conductor and composer has been at the cutting edge of Cuban popular dance music for over four decades.
The 2023 Grand Prix evening is organised in collaboration with the Barry F. Lorenzetti Foundation, which is committed to improving mental health care in Canada by filling the gaps in the current system. A percentage of all tickets sold will go to the foundation.
A limited number of tickets are on sale here.
Relax like in Italy with La Dolce Far Niente
On June 18 from 2 p.m. to 11 p.m., get ready for the La Dolce Far Niente event presented by Pirelli, in the Gardens of the Ritz-Carlton, where the spirit of La Dolce Vita awaits you. Immerse yourself in the sunny atmosphere of Capri, sipping delicious aperitifs (Disaronno Velvet, Costa di Rose and Ferrari sparkling wine are on the menu) and savouring the essence of Italian indulgence. Let yourself be carried away by the bewitching rhythms of Gotsould ft. Jojoflores, Toddy Flores, Supimlea & Me Nou to a world of Italian enchantment.
The Celebrations of the Formula 1 Pirelli Grand Prix of Canada 2023 at W Montréal
On Saturday June 17, as part of the Celebrations of the Formula 1 Pirelli Grand Prix du Canada 2023, W Montréal and Maison Ruinart champagne are organizing an intimate evening for up to 30 people at the newly revamped Bartizen (which you may have heard of for its highly festive evenings), an event venue with a private bar unique to Montréal where champagne and seafood will be the order of the day, and where just 30 guests will be able to let themselves be enchanted by two live musical performances. Starting at 8 p.m.
The Celebrations of the Formula 1 Pirelli Grand Prix of Canada 2023 at Le Richmond
Le Richmond, which is hosting the Red Carpet Gala on Saturday, is offering an abundance of events over the long week.
It all kicks off with the launch party for the Formula 1 Pirelli Grand Prix du Canada 2023 festivities with Stoli Elit vodka and Laurent-Perrier champagne. This year's theme is disco/futuristic, and it's sure to keep the party going for hours. Dress to impress and come ready to be amazed with glow-in-the-dark entertainment.
Then, on Friday, it's the Gentlemen's Club, a Richmond classic, a chic and sexy dinner followed by a lively evening. This evening is far from being just for men. In fact, it's designed to encourage every man to be chivalrous and honourable to their partner. Every woman should feel like a queen this Friday! We love it! In collaboration with The Dalmore, Champagne Lanson, Stoli Elit vodka and Treana Californian wines.
Want to party with the biggest stars? Le Richmond Red Carpet Gala is the place to be! More details here.
After the race, the Richmond offers you the best way to round off a fabulous weekend in style and in a glamorous atmosphere on their magnificent terrace. Come and treat yourself after the race, to wave the chequered flag over an incredible Grand Prix weekend. Relax and groove to live DJ music and join in the closing party!
All the events details are here!
Emmanuelle: A new venue and a first for Grand Prix events in Montreal
For the first time ever in Montréal, GR1D CLUB™, the organization renowned internationally for its "Grand Prix After-Party Series" will make its home at Emmanuelle for the entire Formula 1 weekend. Since 2013, its events have been held in the most renowned locations, such as Barcelona, Monaco, Miami, Budapest, Monza, Austin, Mexico City and São Paulo. It is the destination of choice for Grand Prix fans who want to celebrate alongside Formula 1 drivers, international and local celebrities from the world of fashion, film, music and sport. Emmanuelle will exceptionally be opening its doors in advance (the opening will take place on 29 June) to welcome this emblematic event to Montréal. The venue is located on the 5th floor of the 2-22 building, on the corner of boulevard Saint-Laurent and rue Sainte-Catherine Est.
To reserve, it's here. A few places are available for people who don't want the packages.
---
The Formula 1 Pirelli Grand Prix du Canada 2023 takes place on June 16–17 and 18 on the Circuit Gilles-Villeneuve at Parc Jean-Drapeau in Montréal. To obtain tickets, visit the official website.  
Share the post "The Celebrations of the Formula 1 Pirelli Grand Prix of Canada 2023"