Maple season in Montreal, a ton of options!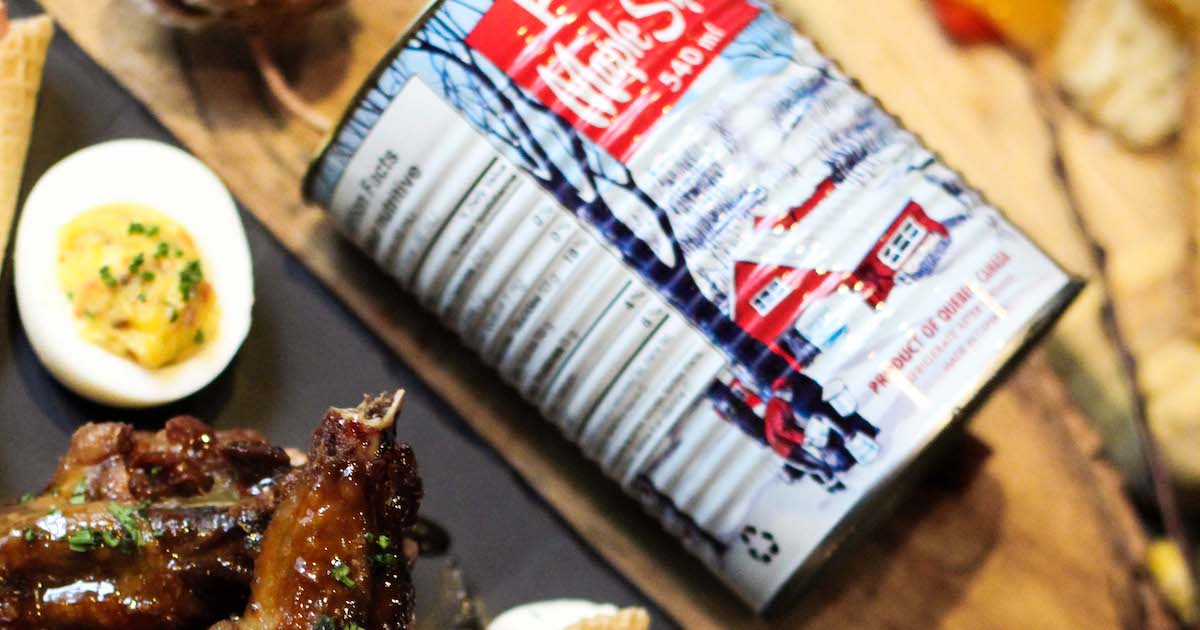 While we are still in the middle of maple season and the Maple season in Montreal restaurants themed meal are in demand and there are several offers. How to unravel all that? We help you a little bit. And urban and high-end options, there are several.
The Richmond Sugar Shack brunch: an excellent option!
A must, we were there last year and the menu is very similar, the urban sugar shack at Restaurant Le Richmond will satisfy your sweet tooth as part of the Maple Brunch. Until March 31, enjoy the time of sugar to visit and enjoy a 4-course menu (soup, starter, main course and dessert) in the heart of Griffintown for only $ 45 per adult and $ 25 for children. also vegetarian or pork-free options! [
spacer height = "20px"]
Brunch also includes activities on their heated patio! That is to say; a succulent mulled wine, a comforting hot chocolate, homemade cotton candy (weather permitting), ice cream shooters and, most importantly, the popular farm animals. Will you make Serge the llama your friend the time of a sweet brunch, he is the star of the place!
Want to be even more downtown, the Marché Artisans  offers something more traditional, but with an interesting twist. It is certain that the chefs Baptiste Peupion and Jean-Philippe Desjardins will not smooth you different with this menu.
The vegetarian option is $ 25 per person and includes:
Sunflower seed and beetroot veggie pâté
Bckwheat pancake with blueberry compote
Tomato baked beans
Eggs benedict with smoked cheddar cheese and spinach and maple béarnaise sauce
Maple syrup dumpling
Sugar pie
The regular option is for her, at $ 28 per person includes:
Crispy bacon rinds and duck rillettes
Buckwheat pancake with blueberry compote
Baked beans with duck confit
Eggs benedict with roasted ham and maple béarnaise sauce
Maple syrup dumpling
Sugar pie
Everything is served with a selection of hot drinks, breads, pastries and jams. A children's option is also available for $ 12.
Verses: for a sweet evening for a Maple season in Montreal
For maple syrup lovers, this is the time of year when the maple is flowing and Old Montreal does not pass by. For those who are looking for a sugar shack menu, but in a contemporary atmosphere, the Verses Bistro offers you a sweet tooth without having to go far! Valet parking is also available on site. Note that this menu is offered from evening, from March 12 to May 5, 2019
APPETIZERS

PEA SOUP
pork tongue, maple and fried shallots
TROUT RILLETTE ROLL
cucumber, daikon, carrot, mache and lime gel
BUCKWHEAT PANCAKE
with oyster mushroom, maple sorbet, balsamic vinegar pearls and mint
QUEBEC'S VEAL TARTAR
fried egg, maple glaze, capers, parsley and sorrel

MAIN COURSES

LOUIS D'OR ROOT VEGETABLE CASSOULET 'AU GRATIN'
Grilled seitan, king eryngii, white beans and fingerling potatoes
BEER BRAISED PORK 'TOURTIERE'
black pudding, grilled bacon, caramelized onions and maple miso
MAPLE ALMOND RED SNAPPER
scallops, smoked carrot purée, pico de gallo and seaweed crumble
RABBIT LEG
wild juniper, clams, onions, sweet potatoes, cabbage and cipollata

DESSERTS

PEAR CAKE
maple syrup mascarpone mousse and applesauce
MAPLE TAFFY ON SNOW FOR TWO
Wishing you a delicious sugar shack season!