Mr. Burberry Indigo for Men, your perfume for the summer.
00:29
updated on 7 June 2021 11:38
We have already told you about the Mr. Burberry fragrance when the eau the parfum went on sale. For the summer of 2018, Burberry unveils Mr. Burberry Indigo for Men, a perfume for a man of contrast. Both classic and modern, sophisticated and sensual.
Mr. Burberry Indigo for Men Eau de Toilette
The aromatic fragrance has sparkling, herbaceous top notes of lemon oil, blackcurrant and rosemary. Green violet leaf, driftwood and spearmint are superimposed on a warm, earthy base of amber, white oak moss and musk. Mr. Burberry Indigo Eau de Toilette is a fresh and casual addition to the Mr. Burberry fragrance line. the latter was created in collaboration with renowned perfumer Francis Kurkdjian. To celebrate this fragrance, photographer Alasdair McLellan has crowned Mr. Burberry's British star, Josh Whitehouse, on the English coast.
The bottle of Mr. Burberry Indigo for Men, a tribute to the Burberry trench.
The new bottle pays homage to the brand's iconic navy trench. Bold and masculine, the heavy hood is reminiscent of the horn buttons, while the collar is adorned with a knot of English hand-tied gabardine. The lacquered bottle of blue tones, navy with indigo, evokes the vivifying freshness of the perfume.
The Monogram
An interesting option offered by Burberry is the possibility of personalizing your 100 ml or 150 ml bottle of Mr. Burberry by adding three initials. This monogram service is available on Burberry.com at selected Burberry stores.
Discover the Grooming range
Three new limited edition personal care products add to the Mr. Burberry collection – the all-in-one face moisturizer, all-in-one shaving cream and the deodorant spray, all lightly infused with Eau de Toilette Mr. Burberry Indigo For Men.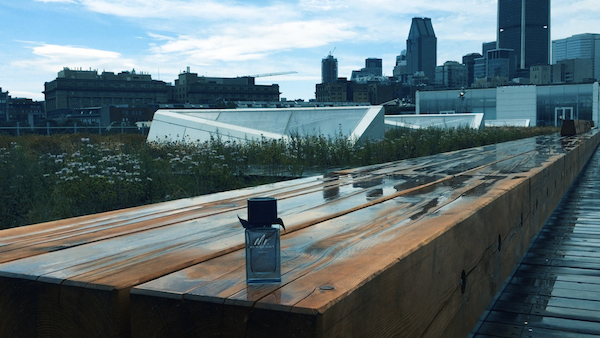 Mr. Burberry Indigo for Men Eau de toilette details, for the 50 ML: 80 $ and for the 100 ML: 104 $
To buy the Mr. Burberry Indigo for Men perfume, it's here or at Hudson's Bay, in the Shoppers Drug Mart Beauty Galleries, at Sephora, at Jean Coutu pharmacies and at Nordstrom.