The Montreal Luxury Journey by Gentologie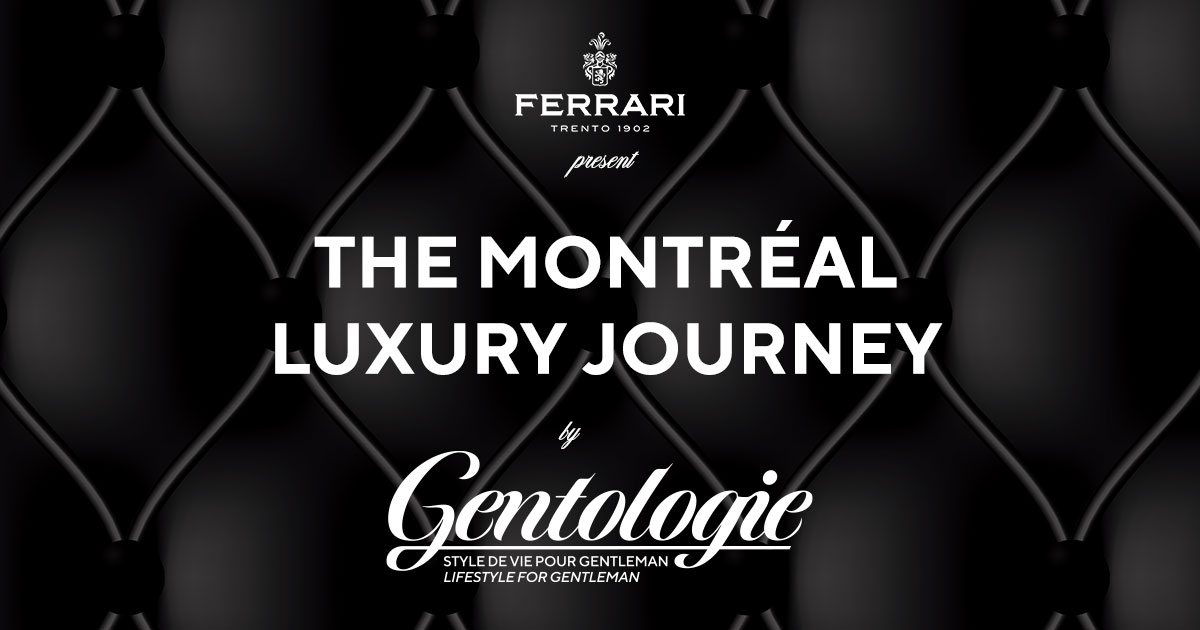 Here is the first edition of our guide "The Montreal Luxury Journey by Gentologie"
presented by

A changing Montreal
While Montreal has been transforming for several years with the implementation of several luxury condominiums, the transformation and the arrival
of 5-star hotels (we can not ignore the arrival of the  Four Seasons Montréal and the reopening of Ogilvy (under the name Holt Renfrew Ogilvy) or the Luxury Symposium of Hotel Association of Greater Montreal, it became essential to produce a guide to illustrate the main luxury destinations in Montreal. 
In this guide you will find everything about luxury in Montreal according to Gentologie. Whether you are talking about hotels, restaurants, boutiques or artistry, you will find something for everyone.
The Montreal Luxury Journey, a different luxury
This luxury side is not the glamorous luxury, but rather the side that is attributed to gentlemen, refinement and distinction. The guide, like our magazine and our website, is more about men on certain aspects. In short, it's really The Montreal Luxury Journey by Gentologie.
We wanted to highlight the luxury that comes from quality in the service or in the products. A lasting luxury. The one that will cost more, but will last longer. A meal that will take care of finding local ingredients, a skilled workforce. A staff up to your expectations.
The Guide "The Montreal Luxury Journey" is a free download by following the link just below. You simply have to give your email to receive the guide.
* If some places are not in our list, it is because we did not have their collaboration to illustrate them well.