FOCAL Listen Wireless Headset: Sound First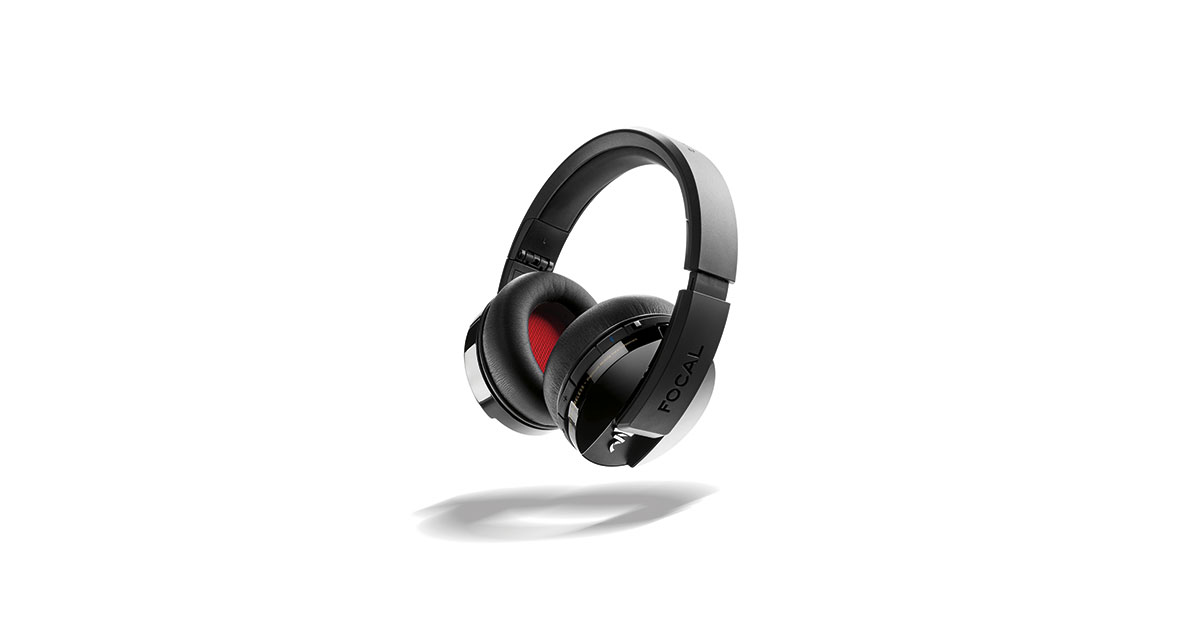 Introduced on the market a few years ago, the Listen Wireless is the first and the only wireless headset from the French company Focal. Building on its predecessor's exceptional sound quality, the Listen, this top-of-the-range nomadic model boasts an on-trend design that fits well with the modern audiophile lifestyle. Discover the FOCAl Listen Wireless Headset
FOCAL Listen Wireless Headset: The Design
At first glance, we note that the entire bracket is completely plastic, unlike some models in this category. However, the fact remains that the product sports a robust construction and a superior finish. It is also offered in several variations, the original model in glossy black and the Chic version with a metallic finish in blue, purple or olive. To this end, although the satin rendering projects an image of great luxury, it is more sensitive to surrounding particles and may slightly compromise its aesthetic appearance.
Positioned as a model focused on mobility, it is surprising to see that Focal has favoured a design with a massive look. On the other hand, I can confirm that this is just a perception and definitely tilts on the light side. Therefore, it should be noted that the headband is rather short for a large head and that it can be folded for easy transport.
The pressure areas around the ears are well managed. The leather ear cushions provide a comfortable experience even during long listening periods. As a result, the latter creates interesting passive sound isolation to respond to ambient noise situations. Also, several quick access buttons are available around the rim of the right ear cup. The demarcation of these can be a little difficult to perceive at first glance because the symbols' relief is quite low. Despite this detail, it is easy to adapt to everyone's disposition and the orders sent respond instantly.
Proven technology
Connecting the headset with a mobile device is easy and automatic. Using Bluetooth 4.1 technology or the NFC chip, Focal makes sure to offer simple, efficient and hassle-free audiophiles options. If you prefer, it can also be linked in wired mode via its included 3.5 mm mini-jack cable.
Also, voice commands and light indicators are present to support the user in his experience. For example, the charging socket displays an orange indicator when charging, and it turns white when completed. In the end, all these little details only improve the overall appreciation of this product.
According to the documentation provided, the Listen Wireless boasts an impressive battery life of almost 20 hours. After submitting this model to several sessions, I can say that the company keeps its promise. Its recharge period is around 3 hours, which is acceptable for this type of product and boasts an approximate range of 15 meters, ensuring a virtually user-friendly and uninterrupted sound experience no matter where you are.
Impeccable performance for the FOCAL Listen Wireless headphones
Focal has built its reputation thanks to the essential sound quality of its products. It is satisfying to note that the Listen Wireless, like the wired version before it, brilliantly fits this brand image. Indeed, it is not uncommon to notice a significant loss of fidelity when transitioning to a wireless model.
Its sound profile is both balanced and deep. We can thank the quality of the membranes used because they offer unparalleled sensitivity and rendering in terms of bass sounds without affecting those present in the middle zone. To this end, the medium tones are warm and accentuate the rhythmic side of the percussions while ensuring that the voice remains at the forefront.
As for high-pitched sounds, they are lively and distinct. This may be a polarizing aspect since it is within this hearing spectrum that each person's sensitivity is most tested. On the other hand, this characteristic also means that one obtains a clear and vibrant sound allowing one to discern the subtle effects in the background.
Additionally, it is important to reiterate that this headset does not use an active ambient noise cancellation system. On the other hand, thanks to its excellent passive isolation provided by a closed design and large pads, its sound qualities are maintained as a whole.
Finally, there is little or no delay in transmitting the information. According to the available data, the communication latency is just under 150ms. It allows you to enjoy the content consumed without any hassle.
The verdict
Focal has been designing high-quality products for more than 40 years, and its know-how has been praised internationally. Whether through its remarkable acoustic prowess or its exemplary quality, one immediately perceives that the Listen Wireless combines all the years' expertise. Therefore, despite some features, I believe that the product offers an intuitive and pleasant environment to use.
In short, if you are an audiophile who appreciates the freedom of movement that a wireless model provides, I recommend that you pay special attention to these headphones. Listen Wireless offers an array of premium attributes that put sound front and center, and that is what you are sure to get.
Retail at $ 629,00
Offered at Fillion Électronique and Audio d'occasion
Article originally published in Gentologie Magazine Issue 6