Cookbooks that will bring out the chef in you
18:37
updated on Jan Tue 2023 11:27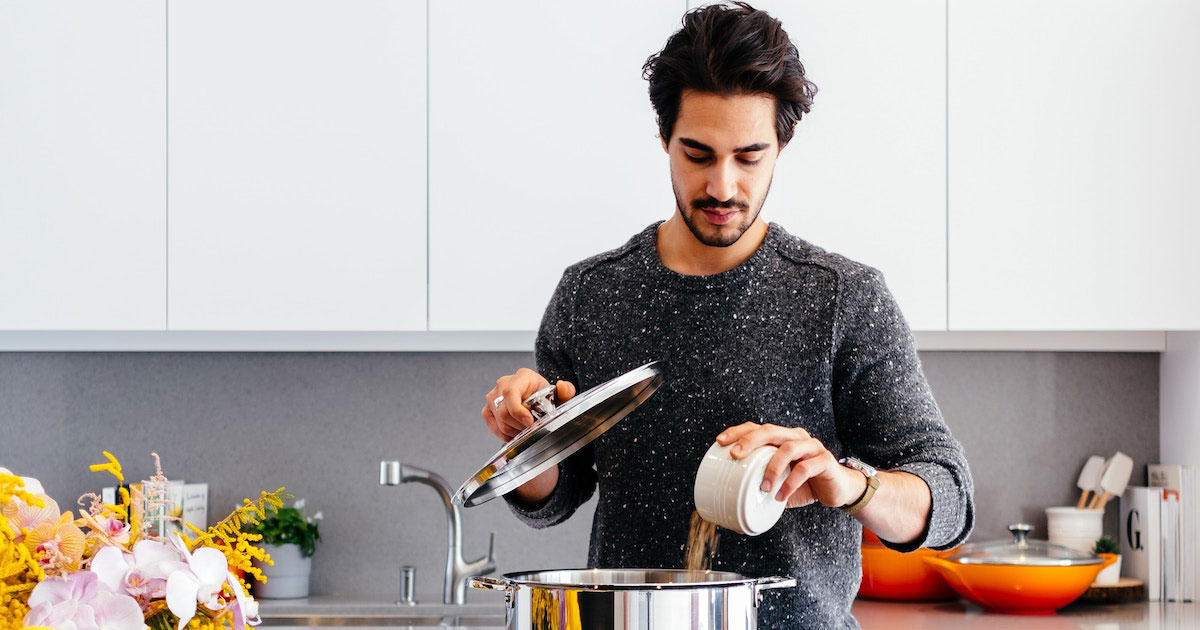 While Thanksgiving just passed, many of you were surely behind the stove. If this is not the case, you must start immediately. Here are cookbooks that will bring out the chef in you.
The Quebec bible of cookbooks, that of Toqué by chef Normand Laprise
Let's start with the bible of Quebec cuisine. The Toqué restaurant and its chef Normand Laprise published a few years ago, Toqué, Creators of a New Quebec Gastronomy.
The team wanted to share the know-how of the craftsmen who support Toqué! : gatherers, gardeners, fishermen, breeders, who every day provide them with a precious material that they cook with heart and creativity.
They are also suitable for you to enter their kitchens, in the day-to-day life of their team, which develops Quebec gastronomy day by day. From basic techniques, to simple or more complex entertaining recipes, they hope you will enjoy cooking. An essential guide to understanding Quebec cuisine and the daily life of different restaurants. Always current.
Onto the wild with Jeremy Charles
The book Wildness: An Ode to Newfoundland and Labrador from acclaimed chef Jeremy Charles takes readers on a journey to Canada's rugged east coast – where wildness has a profound influence on the tasting menu at Charles's acclaimed restaurant, Raymonds, nestled in the historic port at St. John's.
The great Rene Redzipi and its fermentation
Winning a few times the world's best restaurant and also faced incredible hardships, two of NOMA's mainstays, Toronto-based chef David Zilber and chef René Redzipi present The NOMA Fermentation Guide.
This book is ten years of work synthesized in a guide devoted to culinary fermentation. More than a technique, it's a real booster of flavors. Cep water, garum beef, caramel Saint-Jacques will have no secrets for you. Our Issue 1 magazine also contains an excellent article with Massimo Vincelli from the Conserva Grocery on the Art of Conservation.
The Joe Beef Cookbooks
The Art of Living According to Joe Beef: A Cookbook of Sorts
Earning rave reviews for their unforgettable approach, Joe Beef co-owners/chefs David McMillan and Frédéric Morin push the limits of traditional French cuisine with over 125 recipes (nearly all of them photographed) for hearty dishes infused with irreverent personality.
Joe Beef: Surviving the Apocalypse: Another Cookbook of Sorts
It is the end of the world that we would like to know. An end of the world that will make you devour the book Joe Beef: survive the apocalypse in your bunker or your kitchen. On the menu: recipes, anecdotes, memories, and more. A very personal book from the owners of the very well-known Southwestern restaurant.
Matty Matheson: A cookbook
Matty Matheson is known as much for his amazing food as his love for life, positive mental attitude, and epic Instagram account. This debut cookbook is about Matty's memories of the foods that have defined who he is. With a drive to share his zest for life, he creates dishes within these pages that reinterpret the flavors of his youth in Canada, as well as the restaurant fare for which he has become so well-known.
The French Laundry Cookbook
2019 marks the twenty-fifth anniversary of the acclaimed French Laundry restaurant in the Napa Valley—"the most exciting place to eat in the United States" (The New York Times). The most transformative cookbook of the century celebrates this milestone by showcasing the genius of chef/proprietor Thomas Keller himself. Keller is a wizard, a purist, a man obsessed with getting it right. And this, his first cookbook, is every bit as satisfying as a French Laundry meal itself: a series of small, impeccable, highly refined, intensely focused courses.
The late Anthony Bourdain's Les Halles Cookbook
Save the best for last they say. How can we forget Anthony.
Before stunning the world with his bestselling Kitchen Confidential, Anthony Bourdain spent years serving some of the best French brasserie food in New York. With its no-nonsense, down-to-earth atmosphere, Les Halles matched Bourdain's style perfectly: a restaurant where you can dress down, talk loudly, drink a little too much wine, and have a good time with friends. Now, Bourdain brings you his Les Halles Cookbook, a cookbook like no other: candid, funny, audacious, full of his signature charm and bravado. Bourdain teaches you everything you need to know to prepare classic French bistro fare.
While you're being guided, in simple steps, through recipes like roasted veal short ribs and steak frites, escargots aux noix and foie gras au pruneaux, you'll feel like he's in the kitchen beside you-reeling off a few insults when you've scorched the sauce, and then patting you on the back for finally getting the steak tartare right. As practical as it is entertaining, Anthony Bourdain's Les Halles Cookbook is a can't-miss treat for cookbook lovers, aspiring chefs, and Bourdain fans everywhere. – From Amazon
Have a great cooking time with those cookbooks. don't hesitate to tag #gentologie on social networks. You can also view our selection of cookbooks in French.