When is the next last call?
11:52
updated on Sep Tue 2020 20:39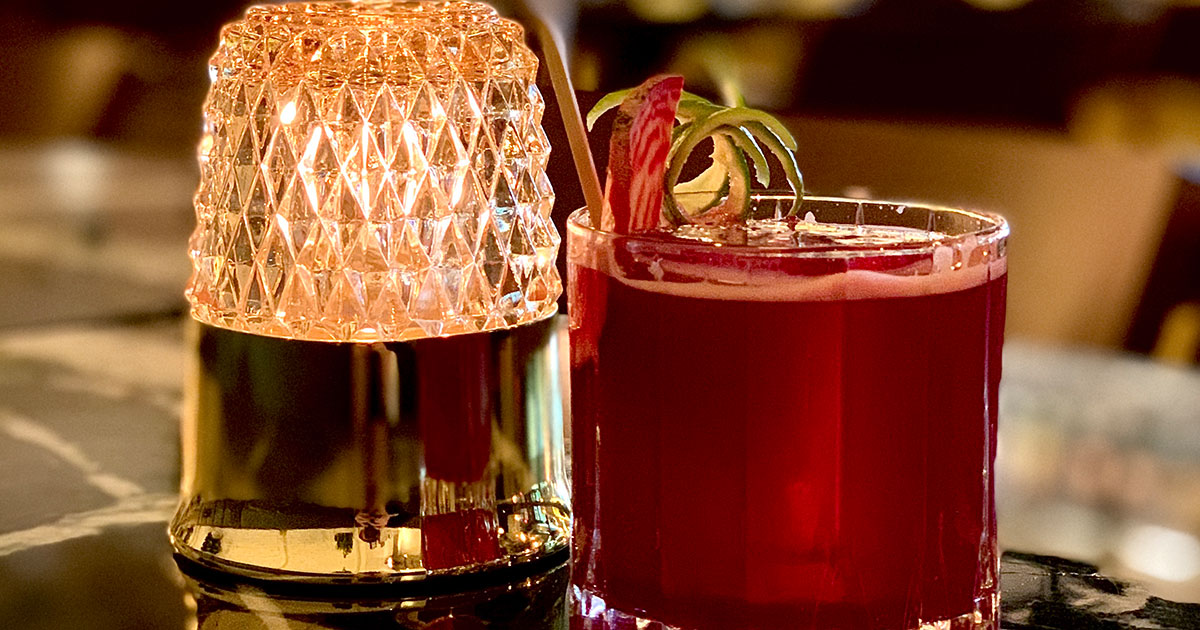 It was while reading this article on the website of my friends of Caribou magazine (in french) that I wanted to write a note to those who make us have a good time. But for the moment we say to ourselves When is the next last call? Because for many of the latter even if they have access to emergency aid, it will not be enough … Especially for those who are less than a year old, and it is not only in Quebec but in Canada…
In my life, I am not the guys who's going out a lot, at least not personally, I often go out on business. Except in bars, the latter that I discovered late. I'm telling you my little love story with bars.
I remember my study years at UQAM where it was the Bistro Sanguinet which made me discover my first contacts with the world of bars (I had experiences during my life as a young adult in Quebec City, but this is not was not conclusive), then comes the classic Saint-Sulpice and its terraces and its too many Sangrias, that time when I met my friend Mani, now at LCC, without forgetting Charles, from Pernod-Ricard, yes, that does more than 15 years ago, but these are the contacts that have remained. Become single at the end of half of my uqamien stay, it is difficult to forget this time when the Diable Vert was hot, where the girls were beautiful, when the heat made us forget the cold winter.
While the 2000s brought us lots of sweet cocktails in clubs, yes, we all remember the days when Crescent and Saint-Laurent were THE places to go out, where we were going to date. Because bars are often that, a place where singles go to meet. It was Tinder before the arrival of smartphones. I miss bars to see people who put themselves beautiful, who try to seduce, for its terraces. I miss these beautiful moments, these people, always beautiful.
Subsequently, it was my stay at the University of Montreal that changed the game a little where I started to be around the world of advertising, and who says ad world, says all the excesses that come with it, don't you remember Mad Men. Including multiple excess. It was at this time, during an evening with Sid Lee, that I was introduced to Flair bartending, by Sam Dalcourt, that I did not replace until a few years later. My understanding of what was a good cocktail was starting to change. It was also the start of the Lab, on the Plateau, which I frequented a few times and where I found cocktails expensive and I did not understand why. Ah youth. Thank you to Fabien and Gabrielle for these beautiful moments of the Lab which have now moved, ironically, near UQAM, where my bar journey really started with Battit, Florian, and the others.
I miss the gin and tonic of the stunner with Vincent, where Victor always welcomed me so well. But I miss even more this new era of bars, that time when I got to know people by talking about the different competitions, talking about new openings. The beginning really was with Invasion Cocktail, the first edition at the W Plateau Lounge where I have fuzzy memories of Maryline and PO who have so kindly welcomed me and since then it's a constant collaboration. This is where my interest really started to grow. With the various bars of W Montreal under the management of Peter, Dwayne and Chris who have revolutionized the art of the bar hotel in Montreal. It was also at this time that I met Jean-Max from 132, I don't remember the circumstances anymore, but his bar was not too far from where I lived at the time, it was perfect.
But as I told you, it was really the first contests that made me know people like Maximiliano, Maximilien (now at Le Flamant) and Manu (who made me know Lotfi whose cocktail is on the cover of this article), without forgetting the godfathers Max Boivin and Manny Vides. I remember these beautiful experiences organized by my friend Marie for the SAQ where I met other mixologist, including a small group who was preparing to open Le 4e mur (Jérémy now at Fugazzi, Max, Romaric, Tony, etc.), it was in 2015. The world of mixology took Montreal by storm from that summer I think. People were also starting to discover local alcohol, the madness of gins began with the launch of Nicolas' romeo's gin, again at the W, it was Lawrence behind the bar, everyone knows Lawrence, handsome guy, very cool, who makes good cocktails. The Coldroom also opened this summer with Kevin, Dan and several others. I remember going there with my friend Charlie, now a partner of JJacques with Vincent in Quebec City, we were probably a little drunk after a well-drunk evening looking for the door. It must be said that the El Pequeño was not yet open and Bastien could not yet welcome us to guide us. I would be remiss to forget JP and François, who have also opened the door to this industry with several bars now successful, Barraca, Huit Clos to name a few.
And it continued, I did an interview with Sam, to talk about Bacardi rum, and that made me want to know more. The Fairmont renewed its offer the same summer, and I met Nader there, and the whole team, Dimitri, Nabil, Émilie, Val, Arnaud, and Kevin, whom I had known at Lab and Isaac who joined in the adventure, without forgetting Mathis and Fred. It was during a Hennessy competition that I met Nicolae, who won 1st place. These people that we meet that we meet lead us to discover places, like this time when I left the Museum of Fine Arts after a watered event to go to the Cloakroom to meet Andrew the shy guy. It was at this same time that Les Marchands (the ice masters) also started. Without forgetting those well-watered early summer or Halloween evenings from Veuve Clicquot.
I could probably not forget last summer. The summer when I discovered a unique concept, not far from home, thanks to my friend Tommy, the Ratafia of Sandra and Jared, a magnificent desserts and wine bar, which has not yet celebrated its first anniversary. Without forgetting the Stillife which was born in December, still by Andrew the shy guy. Without forgetting the Four Seasons, with Jo, PH, Gavin, Alexis and so on! I would be remiss if I did not greet my casual collaborator Jey The Flame. Without forgetting Gianc, the Italian and Justin, the speedy gonzales.
A fire season was on the way and 2020, but it is a little compromised, I miss these moments, to see you make good cocktails, from the Nacarat terrace, to leave you more tip than the majority of customers . To chat about life. And just have a good time.
Even if it is a site for gentlemen, I cannot ignore the girls from the cocktail world that I also met. I think of Fred, Kate of ACC, Daphnée now at Cathcart, Darien, Élise du Bar George, Lori, Cindy, Claudia, and so on, there are so many of you! But, I could not ignore the mother of the cocktail in Montreal, Fanny de l'Atelier et Saveur, those whom all bartenders and mixologists have in esteem.
I would be remiss if I did not greet the representatives, these people who are very often those by whom I speak of the various products, I speak of Stéphanie, Sophie, Max of Campari, Sylvain of White Keys, The Carolines, Véronique, Bry, Chris, Van, Alain, Maryse, Jean-Seb at Charton / MH, from Yann and Geneviève at Mark Anthony, of Vanessa and Étienne at Beam Suntory, Léa and her yellow balloons, Flo, Sandy, Steph at Duvernois / Dandurand, of Sam (again), Dino, Nicolas, PH (still), Steph at Southern Glazers/Bacardi, Jukie in Toronto, Olivier, Chris, Mylène at LCC with Mani, Julien at Diageo, Mario and his Italian spirits, Bastien at 1642 who are fighting for Quebec, JS at Alambika. In short, I forget, these evenings a little blurry helping …
As it is the english side, I also miss Toronto. It's really been a long time, but I can't forget the Bar Raval, with it's awesome bar! I want to try the new gigs, like the new Fairmont Royal York and St-Regis bars, the new W that will open. It's only a start to exploration. I miss the peeps from Toronto, Beth-Anne, Alvin, Mr. Moon and all the new guys (and girls) that I can't wait to meet!
The bars have become my refuge, a place where time stays a little frozen in time, where I don't feel any pressure to perform. Just relax. Not even a cruiser. Just meet mixologists who have become friends and have fun. I'm just looking forward to when is the next last call?
Don't hesitate to subscribe to our newsletter, it will be great for us to continue our mission!