How to Be a Gentleman on the Plane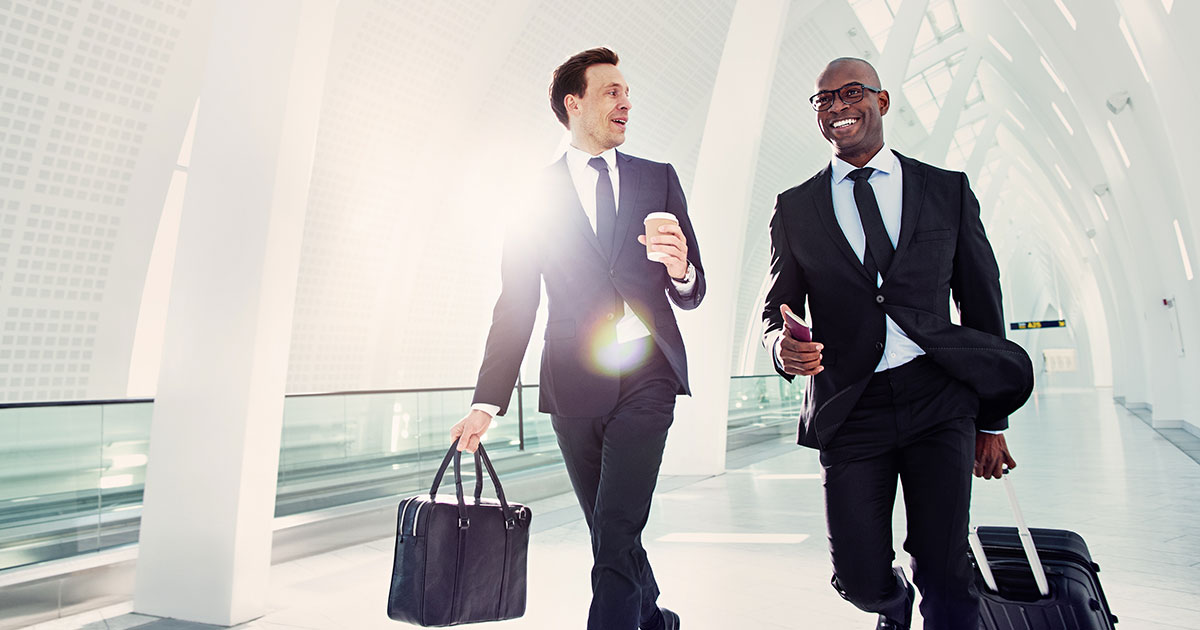 As you may know, I've just returned from a trip to the Czech Republic to visit the country's vineyards, where I made some superb discoveries. Of course, since I'm in Canada, I had to take the plane to get there, and I've noticed some reprehensible behaviour that delays the smooth running of the trip. So here are a few tips on how to be a gentleman on the plane. Honestly, it happens that I don't always follow some of those recommendations, but I'm writing it down so that I can force myself to respect it all.
How to Be a Gentleman on the Plane Before You Leave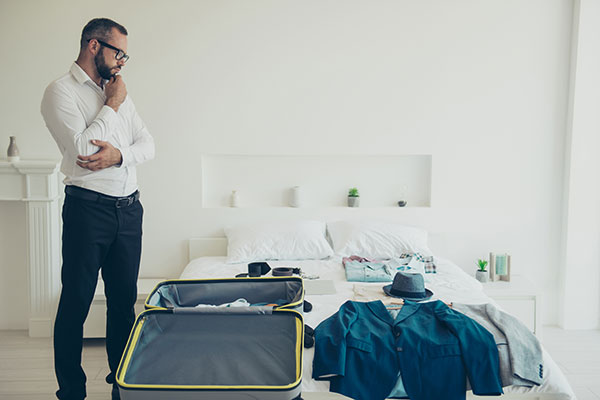 This is where it all comes together. Here are a few little details that will make your trip a pleasant one. 
Dress neatly (you can go see our friends at Clusier for some tips), you may attract less attention from security and you may pass through more quickly without being asked annoying questions.
Make a note of the dates of your trip, departure and return, and the countries you are visiting—security people often ask these questions.

 

Make sure you have your passport, your electronic ticket or a document to collect your paper ticket, which is sometimes easier to carry.
If you travel frequently to the United States, make sure you have a NEXUS/Global Entry card, as this will make your return journeys much easier.

 
Leaving for the airport
Personally, I always try to arrive early, often too early. At worst, I have my computer and can get some work done. 
Take either a taxi or public transport. The latter often have reserved lanes so they can beat the traffic, and you'll often arrive just a few steps from the door, which is not the case when you take your car, not to mention the price of parking. 
On arrival at the airport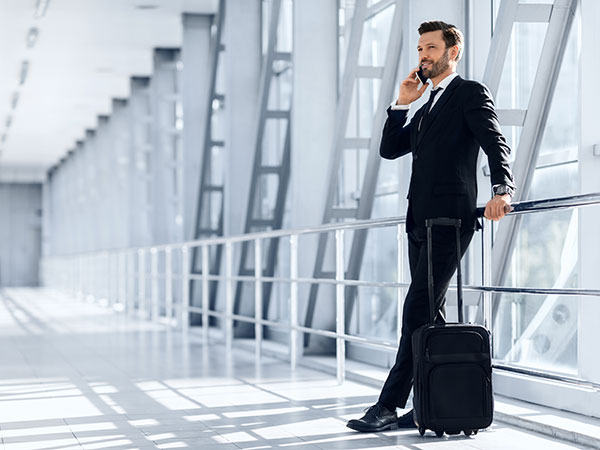 Head in the right direction, either local or international, following the directions and asking if you need to, because you won't want to go back to security. 
At the counter
I often have my electronic ticket, but when I have it, I always turn my mobile phone on and off. I think for my next trips I'll opt for a paper ticket as well as my electronic ticket. It may also have the advantage of improving your seat on the plane for free by going to the counter.  
Take the right line.
Be polite, wait your turn, you shouldn't be in such a hurry.

 

Make sure your suitcases are the right number and weight, otherwise you'll be paying a high price. One tip is to have a travel credit card (Aeroplan for example), this can give you certain advantages.

 

You're ready for the next step.

 
How to Be a Gentleman on the Plane Before Boarding
Make sure you have your ticket (electronic or paper) and your passport in your hands, and that your hand luggage is within the weight limits set by your airline (these vary).
At security/passport control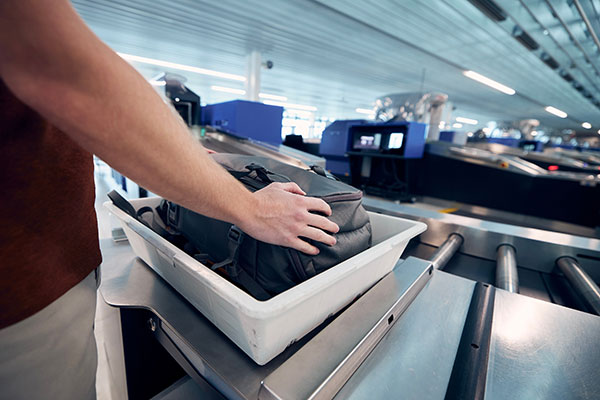 Remember that scene in the film "Up in the Air" with George Clooney where does he explain how to be efficient at customs and security? Don't hesitate to pick up a few tips.
So, what to do to be a gentleman on the plane. 
Don't carry large amounts of liquids in your hand luggage.
Do not carry loose alcohol in your hand luggage.
Have your passport ready

 

Don't have any food in your luggage before customs
Empty your pockets, put your watch and change in your bag or in the bin (don't forget your wallet in the bin, as happened to me when I left Vienna recently, it's a bit scary).

 

Take off your belt (US customs ask you to do this).
Have shoes that are easy to take off (useful for US customs who ask you to take them off). On the other hand, it's not very gentlemanly to be in the security area wearing slippers.

 

It's handy to have your NEXUS/Global Entry card if you often visit the U.S. from Canada.
Put your mobile phone away and move on.
How to Be a Gentleman on the Plane While waiting for your flight
Sometimes the wait for a flight can be long, but don't forget that you're not alone in your situation. Many other people are waiting, and may even have been waiting longer than you. 
In the lounges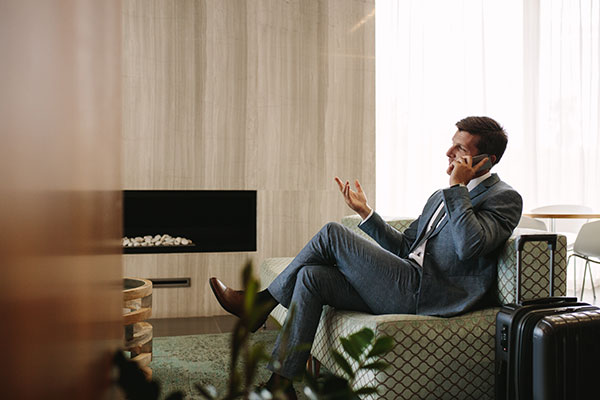 If you're lucky enough to be in a lounge like Air Canada's Signature Suite for your time at the airport, you should know that there are ground rules here too.
Don't take all the food for yourself, remember to share.

 

Pay attention to your flight, it's a bit embarrassing to hear your name (and to keep others waiting)
In all waiting areas (including lounges)
You don't need 12 seats, try to maximize your space.
Your telephone conversation is of no interest to anyone, keep the volume low.
Your video conversations, with headphones and your voice low, again, no one is interested in knowing your life.

 

Don't lie on the benches, they're not beds. What's more, planes are often at maximum capacity and everyone wants a seat.

 

Free up seats for people with reduced mobility.

 

Is your electronic device fully charged? Free up the seat for another person waiting to recharge one of their devices (avoid USB charging, some of which is not safe).

 

Wait for your class to be called to go to the queue, there's no rush at that point.
How to Be a Gentleman on the Plane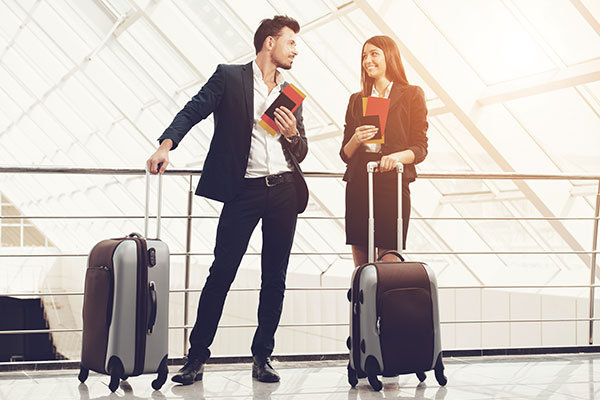 You're in an enclosed space where everyone would like to have their own little bubble, so respect other travellers until you reach your destination by following these recommendations. 
Turn off your mobile phone when requested, because you don't need to wait until the last minute and your calls aren't vital.

 

Place your bags and panniers at your feet, as they take the place of cabin baggage.
Respect the weight limit for your cabin baggage, as this could unbalance the plane if everyone did as you did.
Look at your ticket to find the right seat.

 

Try not to put your elbows in your neighbour's space, it's quite unpleasant.

 

Try not to watch the same film/series as the person next to you, it's quite unpleasant, especially with a slight delay.

 

Don't speak in a standing group, you'll disturb everyone. You only had to take a private plane if you wanted to have a meeting.

 

Don't leave your feet in the aisle—there's a great risk that a member of staff or a passenger will step on them.

 

Don't lie down in a row of seats, you only had to take a seat in business class if you wanted that privilege.
Don't get up every 5 minutes to take a walk; once again, this way of doing things annoys everyone. If you have a child, it's different, they don't have our patience. In your case, you could have taken a more comfortable seat instead of disturbing the whole plane.

 

Don't bring your own alcohol to make your drinks, it's really despairing to see, even if you're a mixologist.

 
On landing
If you're in a hurry and need to get out quickly to catch another flight, try telling the staff, who may give you priority, but nothing is guaranteed. 
So here are some basic tips
Keep your seat belt on until the time you need it
Remain seated until the aircraft has come to a complete stop
When video-conferencing with family members don't hesitate to do so with your headphones on and the volume of your voice always at its lowest level.

 

If you're not in a hurry, let other people pass in front of you and wait.
Don't take up space you don't need.
Wait your turn or tell the people in front of you that you're in a hurry, and they might let you through.
At Security / Passport Control
There are only a few steps left before you arrive home or change flights, so be patient.  
Take out your documents
Put your mobile phone away, you're holding up the queue by looking at your screen instead of moving forward.

 

Move quickly to the first available agent/desk
At the luggage carousel
One last step to take before leaving the airport. Try to have a distinctive sign on your suitcase. A sticker of your favourite destination or your favourite animal will make it easier to spot.  
Be patient
Pick up your suitcase when it arrives, there's no point being on the edge of the carousel.

 
Leaving the airport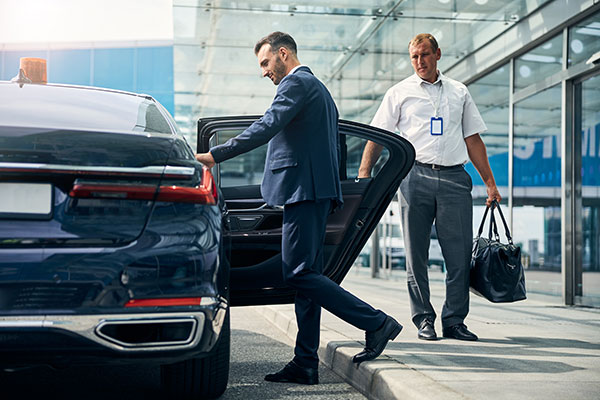 There are several means of transport available to you. Personally, I always take public transport, as it's quick and safe. Head for the taxi or public transport queue. When it comes to parking, be careful if you have to cross intersections, because sometimes people are in a hurry to get home and an unfortunate accident due to fatigue and jet lag can happen so quickly. If I had a piece of advice for the Montreal airport (YUL), while waiting for the arrival of the REM, perhaps move the STM buses closer to the exit, as several other cities are doing, and everyone would benefit. 
Once again, in public transport, no one is interested in your conversations/videos. Use your headphones. 
Have a great trip! And if you feel like visiting San Sebastian, pick up our Magazine Issue 11.