Cosentino City Montreal: The perfect space for your surfaces!
You may not know Cosentino City Montreal, I admit that less than a month ago, I did not know either. Thanks to Nata PR that make me discovered this place during their Suite Gourmande 2 event, an event that brought together their different "food" customers and that I had the pleasure of visiting Consentino City Montreal.
Who is Cosentino?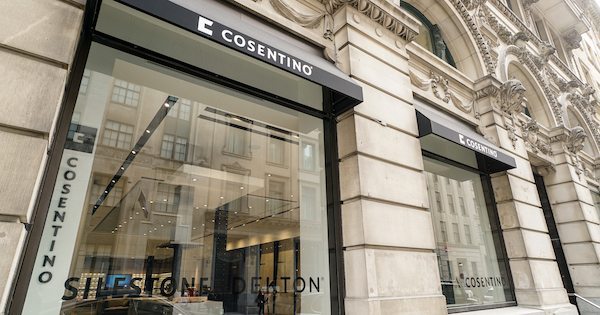 Firstly, Cosentino is a family group that produces and distributes high value-added innovative surfaces for the world of design and architecture. You definitely know this industry leader more sour meaning product names. They produce Silestone natural quartz surfaces, Dekton ultra-compact surfaces, and Sensa by Cosentino® granite surfaces. These state-of-the-art surfaces make it possible to create private and public spaces with a unique design, in addition to offering durability and perennial beauty. What is interesting when you think of these products is that you think of counters, but they are really surfaces, we speak of doors, cabinets, walls, etc. Everything can be done or almost!
Since its headquarters in Almeria, Spain, the Cosentino Group markets its products in more than 80 countries. It has a current presence in 32 countries, with its own assets in 29 of them. The group has seven plants (six in Almeria and one in Brazil), an automated logistics platform in Spain, and more than 120 commercial units worldwide. It is the leading manufacturer of surfaces. They have just revealed Suede, a surface with a whole new sensation to the touch.
Cosentino City Montreal : A urban space for all!
The concept of the "Cosentino City" is an innovative space designed for an urban setting. Equipped with the latest digital technologies, the latter allows architects, designers, project managers and you, consumers to experience the full range of Cosentino products, including Dekton ultra-compact surfaces and Silestone natural quartz. The Cosentino City Centers are much more than showrooms, they aim to promote a collaborative and creative environment or their visitors can discuss ideas, products and design in an open and modern space, symbolizing the image of Cosentino. Also, people are really helpful, ready to help. Do not bother entering.
Here are some photos of Cosentino City Montreal, where everything is beautiful.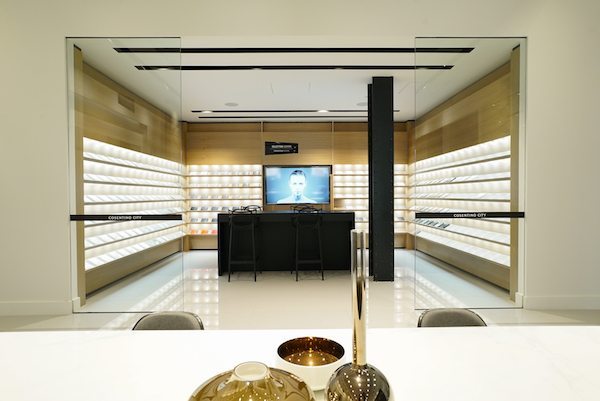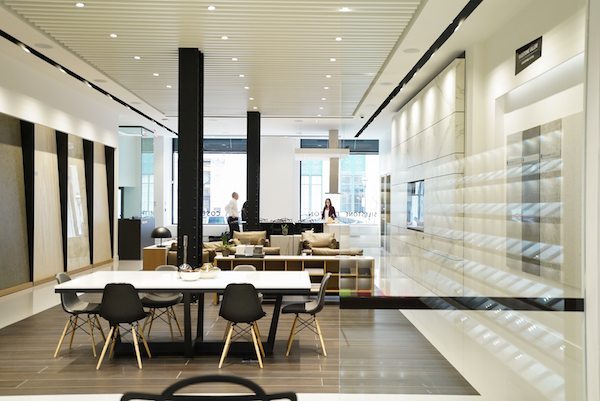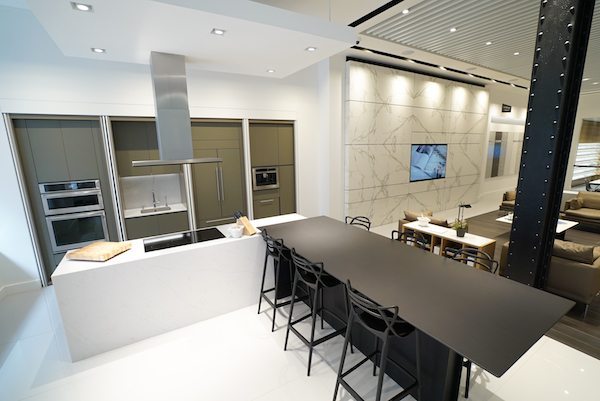 In Canada, Cosentino has two City Centers – in Montreal and Toronto, in addition to three Cosentino Centers located in Stanstead, Calgary and Vancouver, all created for product presentation, distribution, education, and customer service . Canada is the only market with two City Centers.
Also, Cosentino just unveiled Silestone's spokesman a few months ago, former fashion model and businesswoman Cindy Crawford. A nice addition to the brand.
Cosentino City Montreal:
240 rue St-Jacques Ouest
Montreal, QC H2Y 1L9
(514) 335-8669
Opening hours:
Monday – Friday: 9:00 à 17 :00
More informations on their website
Share the post "Cosentino City Montreal: The perfect space for your surfaces!"