Mural Festival 2018 : Interview with Andre Bathalon
11:38
updated on Jan Mon 2023 18:52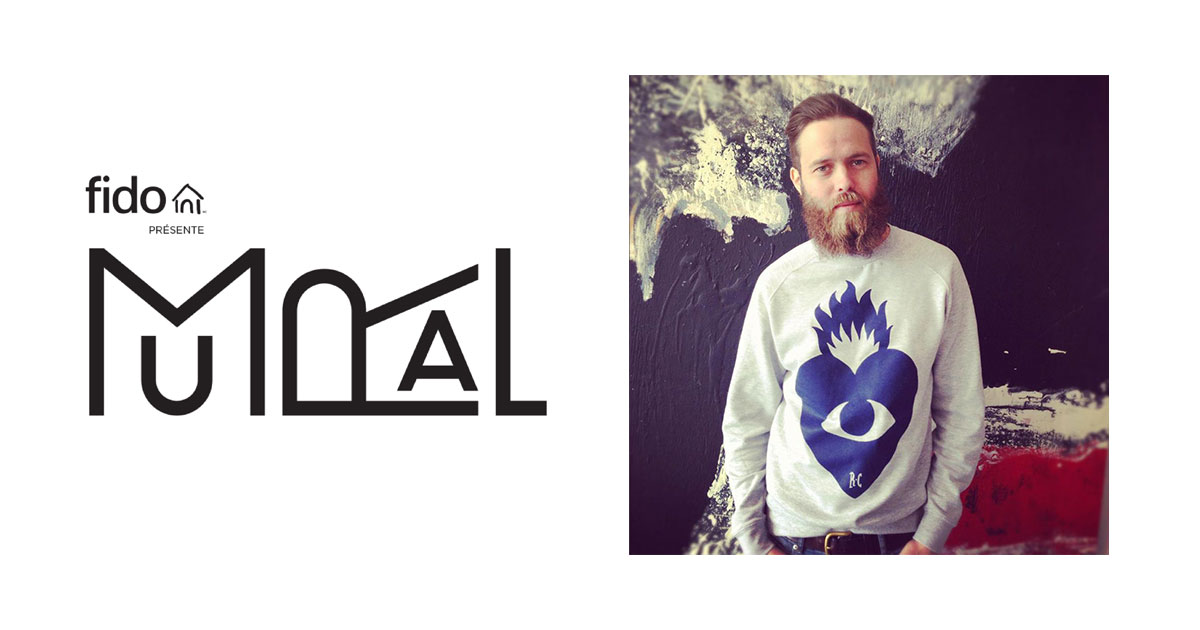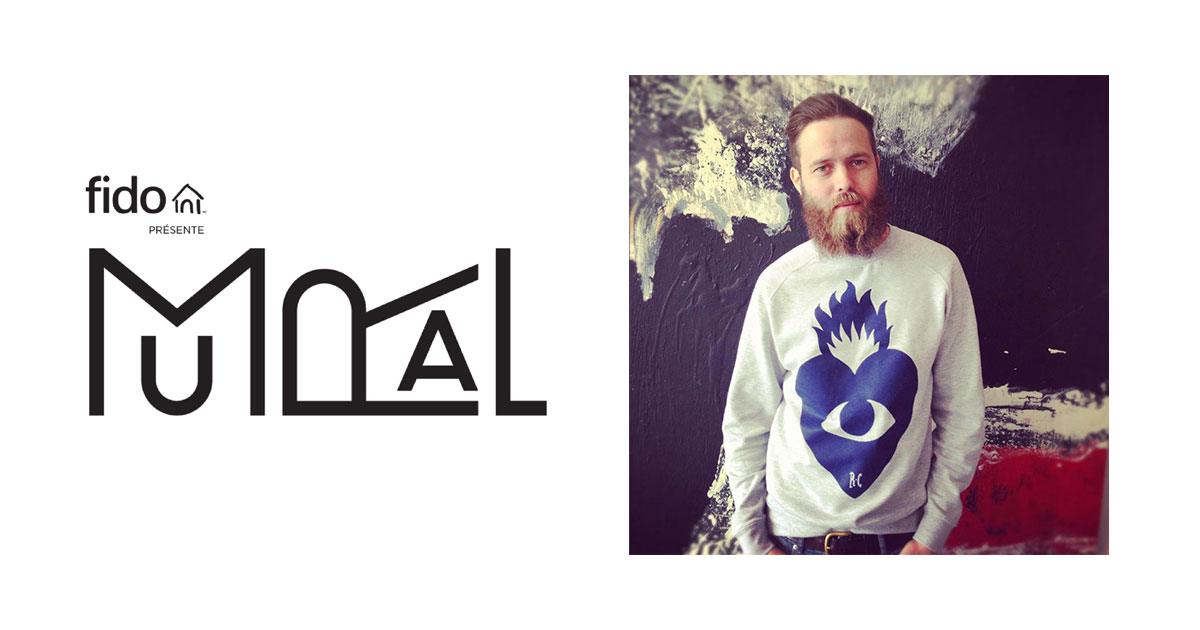 While the Mural Festival 2018 will take on Boulevard Saint-Laurent on June 7, and this until June 17, I took the opportunity to meet André Bathalon, co-founder of the Mural Festival and spokesperson of the event to talk about the event and a bit of getting him out of his comfort zone during a tea at Bistrol Chai on Prince Arthur Street. A two-step interview with a sequel in the magazine.
So, we are at the 5th, 6th edition of the Mural Festival? 
This is the 6th edition this year, already yes.
Every year, I am impressed by the lineup
muralists we manage to have,
I find it hard to believe because
that I am a fan myself.
We are at 2 weeks, not even.
I would say 27 days (note the interview was held last May 15), no less than that, after 30 days, we stop counting them I'll tell you (laughs), but it comes quickly. It's from the 7th to the 17th of June.
So about 2 and a half weeks?
Yes, it's going fast. We are in the final preparations. There are still small things to settle. But in fact, what takes the most time, after the press conference, people hear about it, and that's where they have ideas. Especially Montrealers, those who have ideas for collaboration, ideas of concept.
So everything happens at the same time?
Yes exactly, everything happens at the same time, within 5 weeks of the event, we try to make the difference. What can we do at the last minute with these people, and what we have to postpone to next year. It's a bit heartbreaking because there are some nice projects that we can not do because we do not have the funding yet, but it helps us to think about it accordingly for the year next where we can connect with a sponsor who will seek some artistic activation. It pays to talk about it as soon as possible. All that to say that we are in the juice not bad. (Laughter)
A first for the Mural Festival 2018
I was watching a little programming and it's pretty interesting which Obey Giant seems pretty incredible, could you tell us more?
Look, with Obey, it's been a couple of years since we tried to have Shepard Fairey (Editor's note: the founder of the Obey clothing brand) in Montreal and we never did it for a lot of reasons, often because of the asked, and it's been two years since he was open to come to Montreal, however, the costs to bring him to Montreal are quite high. And for the moment, in order to finance his coming, the only way was with the murals program of the city, so the city has a subsidy program for murals for 3 years. We had tried to link it with this program, but unfortunately the concepts he had submitted did not fit with the values ​​of the owner of the building on which the artist painted. The work was fantastic, but it was controversial. So, this year, we have his participation indirectly via the projection of his film, via the RIDM (Montreal International Documentary Festival) and, it is a first Quebec. It will be a free projection at the park of Portugal. It's a movie that we at Mural have seen in Los Angeles, and it's really interesting to see the film and see it articulate in a cinematic way. It's very very stimulating and informative. I think people will appreciate.
It's a nice surprise. Do you have something this amazing year that you managed to have?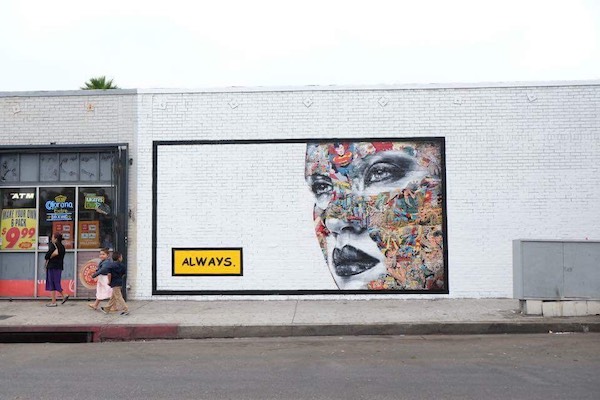 Every year, I am impressed by the lineup of muralists that we manage to have, I find it hard to believe because I am a fan myself, so having them in Montreal and in addition to the participation of Canadian artists, I I find it crazy and every year, I feel like you're outdoing yourself, I'm so happy. This year, we have artists like Sandra Chevrier (above) (note: that we could see in the series Romeo's Views), which will be the 3rd or 4th mural, and it's been two years since the we talk about having it at the Festival and wanted to scratch on other walls in other festivalslike NuArt Festival in Norway and Pow! Wow! in Hawaii  before returning to her own city. There will also be Ben Eine  (below) English, a striking and almost historical figure of English graffiti, which is the same age as the Sweet Tooth and Banksy of this world. So it's really cool to have someone from this "Original Gang" who will be in Montreal. And Ben Eine is expert at his lettering and his sometimes irreverent but very bold messages. Moreover Barack Obama bought a piece of him that he had put in the White House during his tenure as President of the United States of America.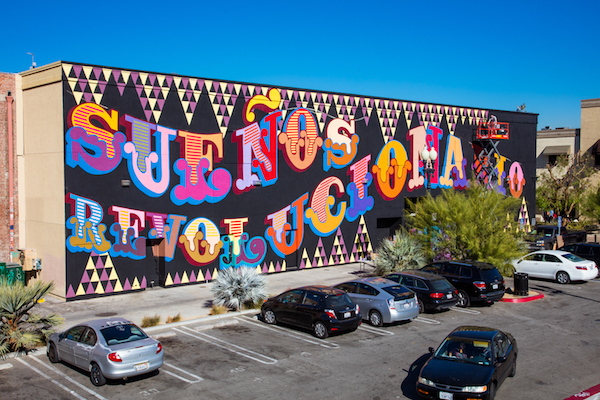 I wonder if it's still there 😉
No, I think he brought it back. Besides Barack Obama is a great art (Editor's Note : Shepard Fairey did his poster Hope for the presidential campaign of 2008) as pop as street.
It's still a guy from the street at the start
Yes, and Ben Eine, you'll see, it's a whole character and Tristan Eaton, we've been trying to get it for years, and finally Montreal is ready for him. We have big names, both international and local this year.
If I come back a little, murals, and if one forks a little over the duration of the latter in time. We're in front of Ethel Starck Park, if I remember correctly, there were murals on those walls no?
In fact, no, there has always been just one. This is not the most showy, because it was designed very sober.
And is that difficult, the durability of the murals?
Yes, because unless you make a statue of bronze or an extremely durable metal, your work can not last in time.
We see advertising posters "Drink Coca-Cola" or "Le Devoir" on some buildings, it lasts however no?
Indeed, but you know the reason why we always see these "paintings" there is that at the time, there was a lot of lead in the paint, and the lead is that the paint is kept longer . What we often see is white, because there was a greater concentration of lead in the white color. It is for this reason. But now, we have no right to take lead in our murals, and of course, of course, but it is certain that the murals are limited in time, for several reasons, either because the masonry was already defective and it has been accepted that the canvas has some experience. Moreover some artists like to paint on surfaces that are not clean or impeccable, they like when there is a texture, a sign of time, an imprint that gives character to the canvas, there is also the temperature (cold / hot) that will make sure that some colors will "chipper" as they say, so refreshments must be made. There is also urban development. For example, some spaces that are vacant to observe certain murals are to be occupied by developers who will make condos. We have already lost some murals this way.
But at the same time, it also demonstrates a certain vitality of the sector no? There must be some balance?
Yes, there must always be a counter balance. I take for example the Wynwood District in Miami. It's an area that was semi-industrial, not economically stimulated, no local businesses, apart from a jerky chicken restaurant, you know a little bit about the concept. And there are promoters who have invited artists to come and paint on the walls and it has a snowball effect and now art has added value to the neighborhood, which has become one of the places to see and not to be missed. Miami, which has resulted in the sector being stimulated exponentially. We are talking about buildings that in 2008 were worth $ 200,000 dollars that were sold in 2017 to 20 million, and this is not even exaggeration. There is interest in the neighborhood because of the art, but if you develop too much, you just kill at the root what killed that cool and interesting neighborhood, so it's important not to cut it. tree that gives these fruits and hence the importance of the balance. But it is rare that the promoters are involved in curation and vice versa. So, the source is drying up and the artists who did what this place has become will migrate and start this process again. So, we hope that this is not what will happen on St-Laurent, but we are lucky that the artery has already been gentrified in the years 1990-2000, so we have really reached a ceiling, so we do not may not, in my opinion, be worse than that.
It lacks a few residents on St-Laurent to do a good mix and revive the street no?
Yes, and at the same time, it has become a space for merchants and entertainment. We have seen what citizens and entertainment can give, which can be irritating to both, which has meant that the Divan Orange has had to close. Of course, as in anything, the same balance must remain. But I think that St-Laurent is reborn from the ashes like a Phenix and that in the next few years we will see a shift. And I feel that the entirety of St-Laurent will become interesting, relevant and viable. The recent closing of some places may be a sign of a transition in the audience on St. Laurent Boulevard and people want something else too. I mean, people are changing, their behavior is changing and we can feel it in the type of offer everywhere in Montreal and I think I'm really happy to have participated in this revival of this commercial artery with fantastic people like Glen Castanhiera, who was the General Manager of the Boulevard St-Laurent Business Development Corporation (now at Projet Montréal), and Tasha Morizio who took over, and did an outstanding job. The city that also supports us. We do not have the impression of working on our own, we see that people like the product and they stand behind us and it's just a matter of time and there is always an apprenticeship and a some education to do, but we feel that we do not have as many barriers as we had the first year.
Why did you choose St-Laurent at the start? Your offices were there?
Not at all, we had offices on Beaumont in Parc-Extension and we were looking for a place to do a festival / rally of murals, an open air celebration and we had looked at the Mile-End to start, we had all listed the walls of Mile-End. It was very interesting for several reasons. And one evening, we passed by St-Laurent, and we came across this parking surrounded by walls and we thought it would be ideal for the festival. And at the same time, DG (Glen Castanheira) had heard about our interest in making a festival and we met him and we introduced him to the project. He told us: "Guys, I want you to take more than parking, I want you to take St-Laurent in full. I will give you (what was at the time) the sidewalk sale, help you purify it. It must be said that there were many itinerant merchants at the time, it was distorted, it was made ugly. So, with his help, we purified the entire market offer on St-Laurent and we took over the identity, the Frenzy of the Hand that it was called at the time, to rename it the Mural Festival. We took charge of the branding, the strategy with the people of Bark (now Featuring) at the time and that's it.
For us, that made a lot of sense, because St-Laurent is a bit like Montreal's Ground Zero, the starting point. So if Mural has to expand, this is the best place we can settle. It was found that this axis was representative of Montreal, which separated the Anglo from the French historically, which became the land of immigrants who did not settle in the French or the English and found themselves in this center which created this kind of hyper cultural melting pot which was in our opinion the ideal context for murals. So there, the wealth of heritage is linked to the cultural and political wealth and we add to that a layer of art that makes you say tabarouette this street is fantastic and deserves to be recognized internationally and this is one of Mural's reasons, it was to create a global window on Montreal, on the Quebec creative scene and vice versa, to allow Quebec talent to be seen outside and eventually develop a notoriety that will allow them to release their practices from our borders.
It's really interesting to see this point of view. Are not you afraid that someone is buying this parking lot and developing it?
Absolutely, that's for sure. The price is so exorbitant, over $ 10 million, but again, it's speculative.
I think St-Laurent is reborn from the ashes like a Phenix
and that in the next few years we will see a shift.
And I have the impression that the entirety of St-Laurent
will become interesting, relevant and viable.
It seems to me that I would make a park. 
Of course, we would like to do something about it, and it can become such an interesting broadcast center. Yes it is a parking lot, and yes it is necessary for the tradesmen, but I think that this place should be protected and should become a place of cultural and artistic diffusion where the people with the international, as well as the Wynwood Walls space we were talking about earlier, is a land between several warehouses that has been protected and nothing can be built in this space. There is no development here, it's just an open-air gallery, and people go there every day because it's a protected place and it's been claimed as such and it's is recognized as an attraction and it's free!
At the same time it could lead people to stop here. Because St. Laurent lacks a place where people can stop and chat.
Indeed, we see it with the Park of Portugal, it is very popular and there are always people who sit this place, the pedestrian stop is ephemeral and are always full and so it shows a need for stops. Imagine if the stop could bring you something cultural, interesting, an added value to your visit. That would allow you not only to sit down, but also to take pictures, to talk about it, to even become an ambassador of this place, a question that people say: "Where is that? I want to go too! "
Also with Salette College moving into the former offices of Ex-Centris, I find that it adds a very relevant creative voice that reinforces the sector's creative DNA and makes it an increasingly cultural hub. . It could be that. Between here and Ubisoft, it could be this kind of road of the young creators of Montreal and also fertile ground an international mixity where one could receive people in residence from all over the planet, which would come to praise the merits of Montreal. As much for its winter as for its summer.
We are starting a project there!
Yep, as usual!  
But I think it might be interesting to push this idea further.
It is sure that we are there, it's been several years that we push and it is still well advanced. I can not wait for it to happen and we can announce something. As soon as we started the first edition, we saw the potential and we started to work on the project, which could be beneficial for the Mural Festival, but also for the sector and which would come to "detangle" the festival and which would make it all year long that the place could be accessible.
That it is not only for 2 weeks annually finally.
Exactly! It is sure that during the two weeks, there would be an incredible peak, but after that it must continue. There could be more galleries in the area, creators, workshops, etc. An extension of the Mile-End what! Of course, this implies that we must make things happen at the political level and empower the owners, either to force them or at least to make them responsible or to maintain their buildings.
If we continue on the subject of the Mural Festival 2018, what do people have to see this year?
Listen, it's officially officially started on June 7th, the artists will begin June 6-7 to make their first tracks. So those who want to see the creation of a live mural can come every day and see a progression in the work of all artists. It's interesting to see the finished product, but it's so intriguing and inspiring to see the creative process and it's so different that it's the people who come from the portrait that the people who come from the graffiti or the fine arts even. They are all their ways. It's free and accessible 24/7.
Otherwise, there are several exhibitions that will be implemented during the festival including Ricardo Cavolo at Station 16, which will be called Cambiamento which means change in Italian. It will be an exhibition of some thirty original works. Very colorful, very iconic.
Will people be able to buy the artworks?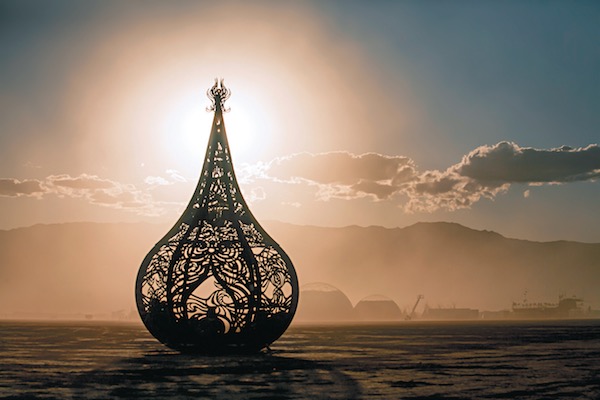 Yes, there will also be declinations in the form of silkscreens that will be available. There will also be several exhibitions with different themes. The skit show, the Canadian Tuxedo show that are works on denim jacket, there will also be the magical forest of Lululemon which will be set up again, which is all the rage, because it is complementary to the artistic and musical offer that we have. It's really the counter-balance of the main place where there is music and evenings with Hennessy, whereas it is rather relaxing in the magic forest. There will also be an artistic dressing that will be done by the American artist Kate Raudenbush (above), which we met at Burning Man, which will be done. As I said earlier, the big outdoor music events will not be missed and are still free thanks to the contribution of our partners, including Fido. The list of artists is available on the site, and we pray that the good weather is at the rendezvous, because it is still an outdoor festival.
Thank you very much André and do not miss the 2018 Mural Festival from June 7th to 17th. Discover the programming by visiting the website. We will also have an interview with André in the magazine about the project unframed.tv that you can see in the meantime by clicking on the link a few words earlier.
Share the post "Mural Festival 2018 : Interview with Andre Bathalon"