Gentlemen, Please Remove Your Hats and Caps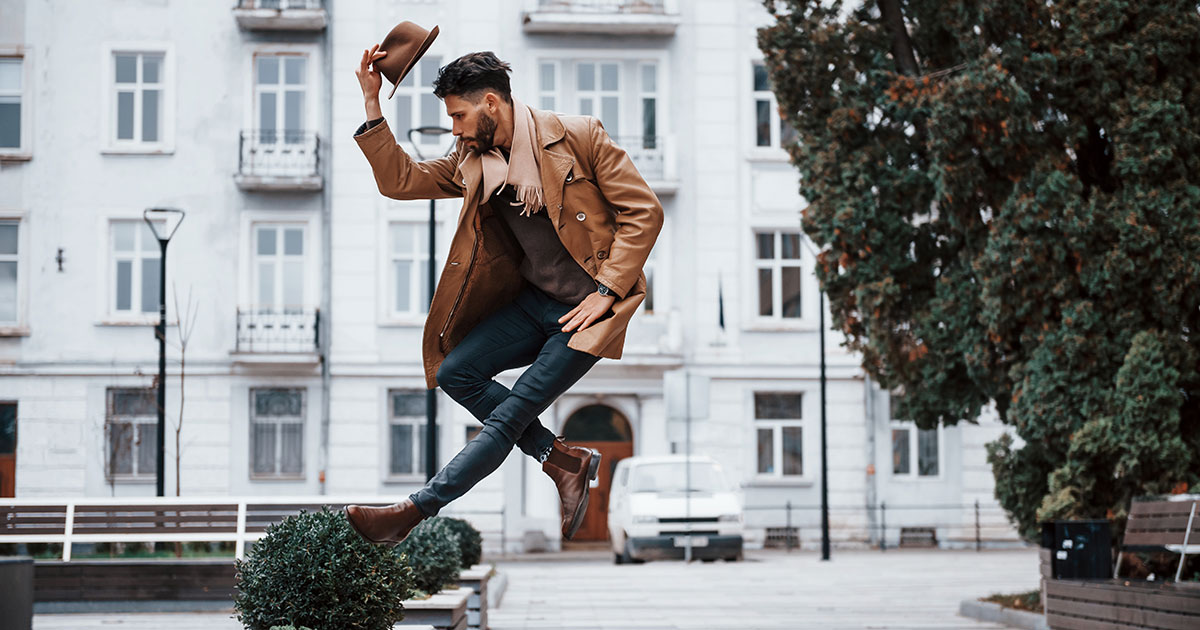 The title of this article is a sentence you've no doubt heard on your most recent visit to a stadium or arena as the national anthem plays. But why is it so difficult to see this gesture of removing your hats and caps happening elsewhere, such as when you are invited to a friend's house, restaurant or bar? So gentlemen, please remove your hats and caps (that goes for beanie and other headwear too) and read this.
Removing your hat or cap: the origins of this tradition
It goes back many centuries, to the Middle Ages, when removing one's helmet or helmet was a sign of allegiance to one's lord. The knight offered his neck uncovered and head down to the lord's sword. In short, a form of respect.
This tradition is still carried on today by removing one's headdress, which is a sign of trust and respect. These manners used to be learned at school or at home, which seems to have changed in the last 20–30 years, where they seem to be optional in our society, just think of the respect between humans on the various digital platforms. In those days you were taught, gentlemen, to remove your hats and caps as soon as you crossed the threshold of a house or public building, hence the presence of hooks at the entrance other than for coats (remember James Bond). As for women, they had to remove it only if they obstructed the view of others. There were very few places to keep your hat, so it was easy to know when to do so.
Gentlemen, Please Remove Your Hats and Caps: Common Sense
There are no written rules about keeping or removing your hats and caps these days, but maybe it should come back. In some public places, be it hospitals, churches or other places of worship, it would be frowned upon to keep your headgear on, as it is in the courthouse too, except for people in work uniforms, of course.
Also, when you go to the theatre, the opera, the cinema, a show or other event, it is good manners to take them off as you could block the view of the person in front of you, which would be unpleasant. It's already unpleasant when you hide a person in front of you, imagine if you added a few more inches with your headwear, it's downright unpleasant.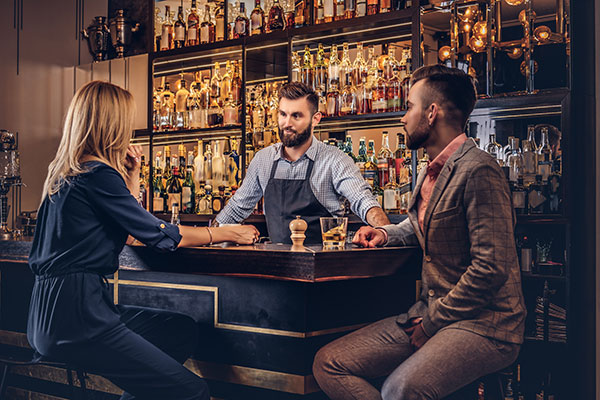 One place where I personally see them more and more, unfortunately, is in bars and restaurants. Here, in my opinion, respect should come first. You have one or more people with you, there are people who come to serve you and want to see and understand what you are saying to them (in addition to the sometimes too loud music, but I'll come back to that in another article), so here, everyone, including the waiters, has to take off their hat or cap. There are a few exceptions, people serving at the counter where a hat is required to avoid contaminating live products (like Antonio Park on the cover of our Limited-Edition Gentologie Magazine Issue 10) or when you're on the terrace when there are no umbrellas and the sun is strong, don't hesitate to explain to your table that it's because of the heat that you're keeping your hat on, it's a question of respect. And gentlemen, don't forget that the ladies will tend to go towards you if you have beautiful hair, it's one less obstacle and it doesn't hide your face. Obviously, if your religion need you to keep your turban, there is no problem with that. Also, Imagine a tuxedoed gala if people were wearing hats or caps. It would be a serious lack of decorum.
Sometimes there are paradoxes. Like golf. It is the sports par excellence where keeping one's headgear has been a tradition for ages, but only on the course, remember James Bond in Goldfinger. In the case of this sport, the cap protects against the sun and the weather. This sport invented by the English has its own rules even off the course. It is strictly forbidden to keep your hat or cap inside the clubhouse!
Honour Your Hairdresser
Going to the barber or hairdresser with increasing frequency is a habit that has been observed over the last decade with the proliferation of barber shops and the importance that gentlemen give to their style. Imagine the look on your barber's face if he saw you wearing a hat or cap after the beautiful haircut he just gave you. In fact, it is sometimes difficult to understand why some hairdressers wear hats or caps, it is as if your cobbler received you barefoot. In short, dear gentlemen, please don't ruin it with headgear when using your powerful Dyson Supersonic hair dryer, it's not at all to your advantage. You're bald, don't worry, you look awesome (we might even be jealous that you don't have to style your head in the before to go out)! Don't be shy to show your head, it's a great style!
Gentlemen, please remove your hats and caps: Yes, but what about the fashion industry?
With a variety of hats and caps on the market, wearing them has become a trend that has grown in recent years, unfortunately forgetting the respect of others. However, wearing them indoors has also made wearing this accessory an addiction to good manners. At Gentologie, we believe in style rather than trends, as the latter will always predominate as it will last through the years, just like good manners, and therefore not be a trend.
Have a Hat, Yes, but a Nice One
Yes, a hat is appropriate for certain occasions. Outside, when the weather gets chilly and you want to keep your hair shorter, the cool air reaches you more quickly. It's also important to choose what will protect your head. You want durable materials, a style that suits you, in short, it's not always easy to make up your own mind, especially with the variety of head shapes. There are several companies, such as Fumile, Harricana | Canadian Hat or Tilley, that offer custom-made caps, you will be delighted. Also, the "baseball style" hat, after 40 years, we try to avoid, I include myself in this. The hat or the "Breton/English style" cap will fit your head 1,000 times better and make you look good.
Cold weather forces you to put on a hat? There's nothing easier than walking into a public or private place with your hat, heading to the bathroom, taking it off and fixing your hair. You can do it also with your phone's camera before you go in, but that's much less convenient, let's face it.
Yes, society has certainly relaxed in terms of manners over the years, and while hats are not necessarily a problem, it is never a bad idea to take them off when you walk by, especially when you are in the presence of someone from a generation where it was the right thing to do. Respect for others will always come first.