The GOAL Black & White Soirée 1st Edition: For the benefit of youth and sport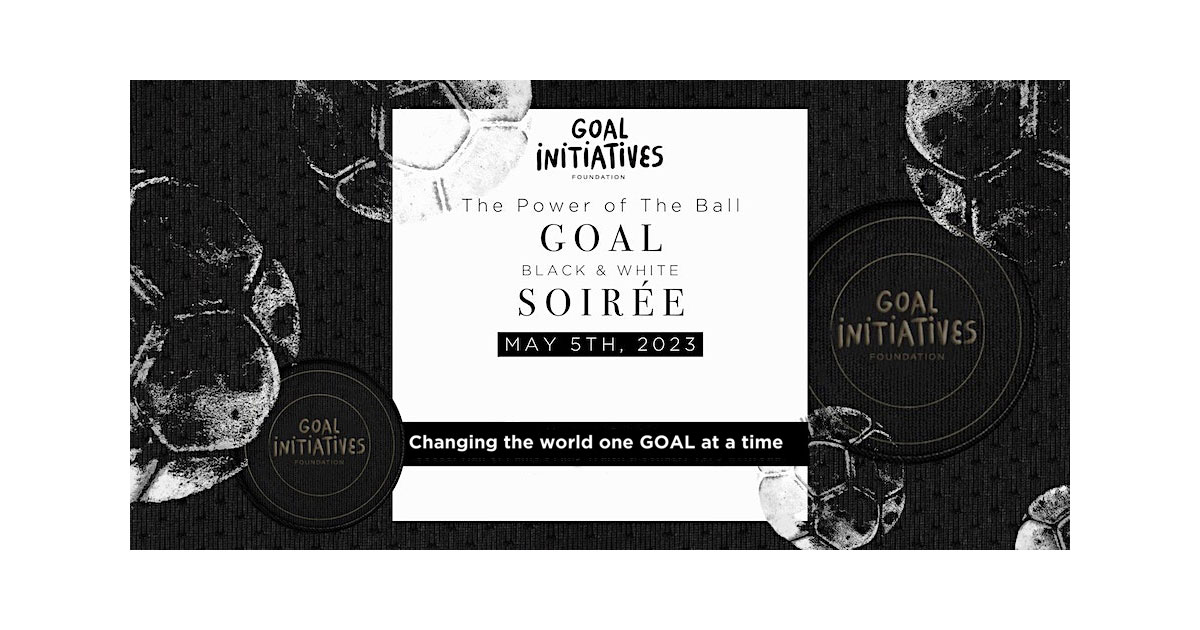 The GOAL Initiatives Foundation announces its first ever charity event, "The GOAL Black and White Soirée." The event will take place on Friday 5th May at the Cartier Arms restaurant, a brand new project of the Burgundy Lion Group (BLG), co-founded by Mr. Paul Desbaillets who tells us about this first edition.
An encounter that goes back a long way
Talking about charity events is one thing, talking about people who crossed your path and grew up is another. There was a time not so long ago when I was working for the Montréal Canadiens in the shop. A nice young man with a slightly broken French came up to us and said, I'd like to have a jersey with the inscription "BURGUNDY LION," and the number 1 on the back, a bit curious, I asked what it was and he explained the concept of what is, since 2008, an institution for whisky lovers in a perfect English atmosphere.
The GOAL Black & White Soirée 1st Edition, not a Ball, but a Soirée.
It is in this same atmosphere that we find ourselves at the Cartier Arms, but more chic in the style of British royalty, a magnificent establishment in the new extension of the Gare Viger. This is where the GOAL Black & White Soirée will take place from 6 p.m. to midnight, note that this is a party, not a ball. The event will feature the theme "The Power of the Ball,"celebrating how every kick, header, and save can change the lives of young people through sports, physical activity, and community.
"As we always do with the GOAL Initiatives Foundation, we wanted to do something different: a chic, stylish evening with men and women from across Canada together for the community. This is the first time in 13 years that we've done this kind of event, as we've set our sights on doing several events (in addition to our big soccer event at McGill Stadium) that will reach out to different segments of society, always with the goal of giving back to the community. It is also an opportunity to raise more money to give back to the different organizations we support. It's also an opportunity for those who don't play soccer to participate in our cause," adds Desbaillets.
The cofounder shares his enthusiasm: "We're thrilled to be putting on our first ever 'GOAL Black & White Soirée' charity dinner. The theme of 'Power of the Ball' means a lot to me. It means equality and opportunity for all, no matter your background. The power of the ball gives us the opportunity to come together, for one cause, and equal opportunity not only on the pitch but in life, uniting us the way football unites communities."
If you follow soccer at all, it's a sport where elegance is the order of the day, whether it's the coaches or the players. In fact, Harry Rosen is dressing CF Montreal this season, and the GOAL Initiatives Foundation invites you to get out your best clothes and add your own "footy" touch for this unforgettable evening.
If you've ever spent an evening at the Burgundy Lion, Cartier Arms, Bishop & Bagggs or Wolf & Workman (where we did a St-Rémy tasting), you'll know that one of their strengths is making delicious cocktails. In fact, they are behind the popular "Fait avec Booze" event, a highly competitive mixologist competition where mixologists are judged by their peers. Participants from the last edition will be on hand to serve you delicious cocktails!
You know the group's incredible talent for food, you'll find cavatelli, the Cartier Arms' delicious smash burger, roast beef, dessert and surely some surprises on the menu.
Several unexpected surprises on the menu
The evening will be a remarkable evening full of surprises, with guests of honour such as Soccer Hall of Famer Amy Walsh and Senator Tony Loffreda, as well as opening remarks by soccer legend Patrice Bernier. Attendees will enjoy a unique performance by Celina Wolfe, DJ YO-C and an open bar throughout the evening, and of course, there is a great non-alcoholic section.
Art lovers will be captivated by the Honorary Community Awards and artwork by Montreal-based multidisciplinary artist "Uplifted by Meve", who unlocks the beauty and potential in vintage, discarded, and rejected items, breathing new life into the forgotten with a touch of pop culture.
The GOAL Black & White Soirée 1st Edition will benefit Heart Shaped Hands, Grassroot Soccer, Soccer Quebec, Fondation Patrice Bernier, and DeRo Foundation.
The ball is in your court — buy your tickets now
Lean more on the GOAL Initiatives Foundation
Share the post "The GOAL Black & White Soirée 1st Edition: For the benefit of youth and sport"