Meeting Lewis Hamilton at the Formula 1 Grand Prix du Canada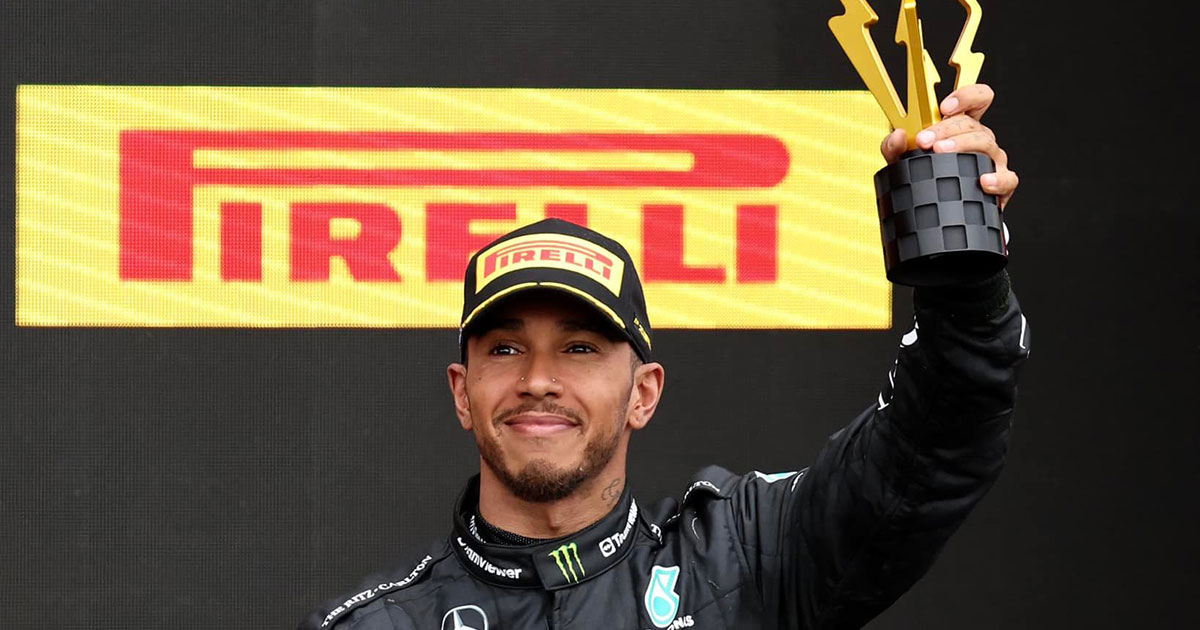 Last June, as part of the Formula 1 Pirelli Grand Prix of Canada, I had the chance to attend a panel discussion at the Ritz-Carlton Montréal, presented by Mercedes-AMG, the performance division of Mercedes-Benz, with Lewis Hamilton of the Mercedes-AMG Petronas F1 team, Marc Lafleur and Demi Chalkias to discuss their maverick mentality and their shared determination to push the boundaries of performance and challenge the status quo, both on the track and in life.
The event, entitled "The Mavericks of Motorsport", explored what drives these three drivers to think and act independently, often outside the norm, and how this approach has led them to meet and overcome challenges to achieve many personal and professional goals. I was one of 80 lucky people who attended this event hosted by Kayla Grey, presenter, producer and sports entrepreneur.
Demi Chalkia, an Ontarian with drive
Let's start with Demi Chalkias, the Ontario driver who has twice won the Pirelli GT3/GT4 Sprint Championship. She is constantly chasing her dreams, overcoming financial obstacles and health problems to achieve her goal of racing professionally. Her determination, resilience and ability to defy convention have played a key role in her career: "I love racing. In doing so, I love showing girls they can succeed in male-dominated sports. In motorsport and beyond, we need to create a culture where everyone feels comfortable to be themselves and pursue their passion,"she says.
Marc Lafleur, millionaire and racing champion
I had the chance to chat for a few moments with the second Canadian driver, Marc Lafleur. The native of Cornwall, Ontario, founded the TruLOCAL e-commerce platform in 2016, before taking up motor racing, which he sold for $16.7 million in 2020. It was this incredible business success that allowed him to pursue his dream of becoming a racing driver. It was in 2021, at the age of 31, that he began his adventure in motorsport by buying a race car, before becoming champion of the Pirelli Sprint series and CASC Rookie of the Year in 2022. Lafleur proves that this maverick mentality has led him to major achievements by challenging the rules and the status quo.
"Whether it's entrepreneurship, business, or driving a racecar, I want to inspire others and be an examplethat you don't need a silver spoon to chase your dreams. My passion is working with the next generation of entrepreneurs, lettingblack and minority entrepreneurs know that we don't just deserve a seat at table, the table was made for us,"said Lafleur.
The arrival of Lewis Hamilton, the great champion!
It took almost 30 minutes, but the great Lewis Hamilton, seven-time world champion and record holder for the most wins, top positions and podium finishes in Formula 1 history, finally took to the stage. Named one of the 100 most influential people in 2020 by TIME magazine, he embodies the maverick spirit on the track as well as in life, being as involved in fashion as he is in causes as important as racism.
"Feeling different on the track was probably the hardest thing to overcome. When I started karting, I felt like I had a superpower; I felt like I could do things that no one else around me could do, and that gave me strength," adds Lewis Hamilton.
Lewis Hamilton had a great racing weekend, finished at the 3rd place at the Formula 1 Grand Prix du Canada.
This sums up the spirit of the German manufacturer's performance division, as Nikhil Ondhia, Chief Marketing & Digital Officer, Mercedes-Benz Canada says: Mercedes-AMG is built upon a passion and obsession to innovate, drive performance, and challenge the status quo. We're proud to highlight mavericks who are breaking boundaries, challenging perceptions, and using their influence to create a more inclusive culture within motorsport and beyond."
Cover photo: Mercdes-AMG Petronas F1
Share the post "Meeting Lewis Hamilton at the Formula 1 Grand Prix du Canada"