Air Canada and chef David Hawksworth: Gastronomy in Seventh Heaven
14:54
updated on Nov Sat 2021 15:46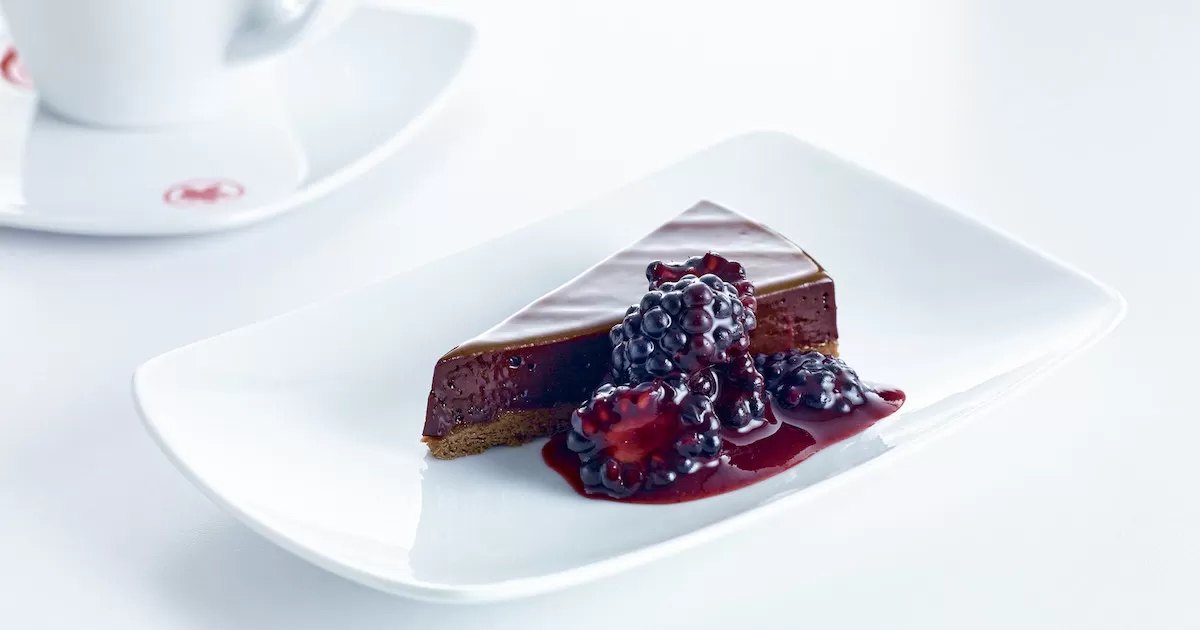 What better opportunity than to talk about my favourite airline than a culinary occasion where International Business Class passengers travelling from Canada and Maple Leaf Lounges customers will enjoy enhanced dining options. It increases the business class experience compared to some other airlines. Let's see what Air Canada and Chef David Hawksworth have prepared for us.
Air Canada recently announced a partnership with renowned Canadian chef David Hawksworth. This partnership involves the design of distinctive dishes that will be offered exclusively to the Company's passengers travelling in International Business Class and to its Maple Leaf lounge customers on international flights. Chef Hawksworth will work with, and provide direction to, Air Canada flight caterers and Maple Leaf Lounge suppliers to create a range of seasonal dining options, including starters, salads, main courses and desserts, which will be added to the current dishes, adapted according to the itinerary, offered by the Company on board international flights. What great news for us travellers!
Air Canada and Chef David Hawksworth: High-flying dishes
During an event to introduce Chef Hawksworth earlier this fall, customers and media representatives were able to sample his nine distinctive and contemporary creations for Air Canada, including the following dishes, which are on offer: on board flights since October 1, other dishes will complete the offer in the coming months:
Yellowfin tuna tataki appetizer served with scallion ginger vinaigrette, passion fruit and puffed rice
Tamari roasted sablefish main course served with bok choy, brown rice and chili miso vinaigrette
Decadent dark chocolate fondant with blackberry compote
In addition, International Maple Leaf Lounges will feature a Mediterranean quinoa salad with tomato, olive, cucumber, feta and arugula. You will find many other dishes.
"We are thrilled to partner with Chef Hawksworth to elevate our dining experience," said Craig Landry, Vice President, Marketing at Air Canada.  "As a proud Canadian brand, we see the opportunity to showcase the very best of Canadian-influenced menus designed by one of Canada's most respected and award-winning Chefs.  We have a long history of showcasing the Canadian culinary scene through the annual Air Canada enRoute Canada's Best New Restaurant Program. In fact, Hawksworth was named one of the top three restaurants in the country in 2011.
"We look forward to presenting Chef Hawksworth's innovative, sophisticated dishes in our International Business Class cabins and in our Maple Leaf Lounges.  This culinary partnership complements our investments in our state-of-the-art International Business Class product and service enhancements being rolled out across our Boeing 777 and 787 Dreamliner fleets," concluded Mr. Landry. Great news for passengers who will be making long-haul flights on Air Canada!
"My team and I are relishing the unique challenge of developing dishes that can be enjoyed at 35,000 feet," says Chef David Hawksworth. "It's an honour and a pleasure to be invited by Air Canada to share my concept of Canadian cuisine and to create compelling dishes for their passengers that will showcase the very best of our region. I look forward to giving passengers a small taste of my restaurant here in Vancouver and taking my personal culinary philosophy to new heights with Air Canada."
Air Canada is also pleased to support the next generation of professional chef talent as the airline travel sponsor of the Hawksworth Young Chef Scholarship Foundation competition. Discover the Air Canada Signature Suite at Toronto Pearson.
Share the post "Air Canada and chef David Hawksworth: Gastronomy in Seventh Heaven"