Espresso Tonic, your new summer cocktail!
19:11
updated on Jul Sun 2023 16:02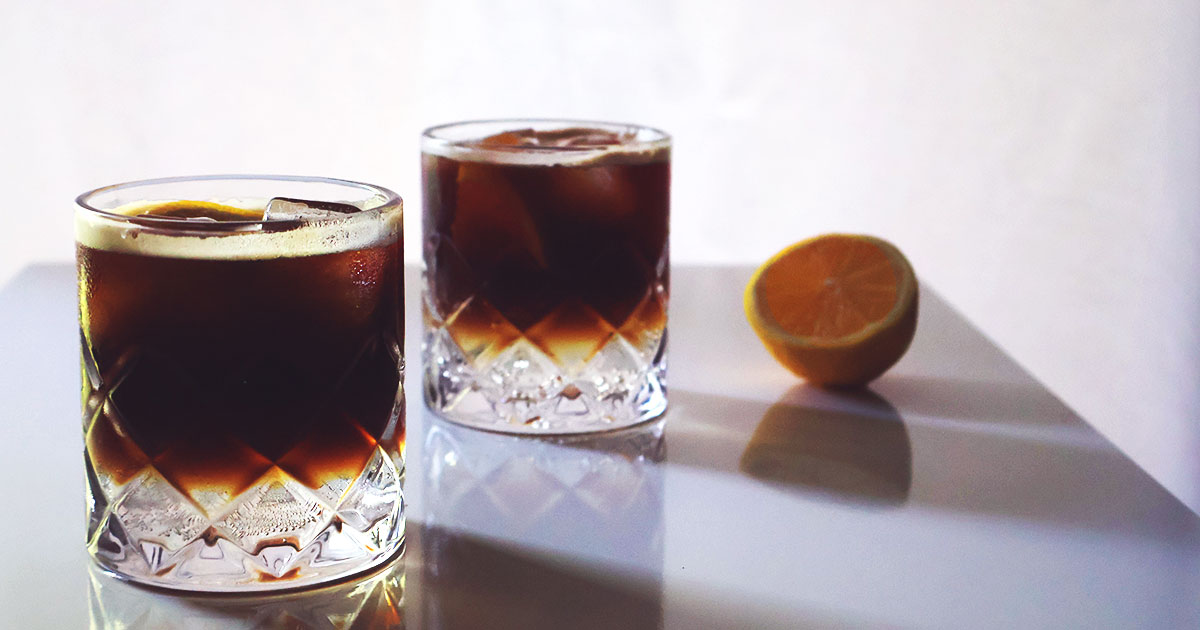 These days, the temperature is approaching and even exceeding 30 degrees. So it's the perfect time to tell you about what we think will be the cocktail of the summer. Perhaps I should have said the non-alcoholic cocktail, because that's what Espresso Tonic is, although there's nothing to stop you adding some if you feel like it! To find out more about this cocktail and its origins, I put a few questions to Alexis Green, Senior Marketing Manager at Fever-Tree Canada.
At Fever-Tree, what's your take on the Espresso Tonic trend?
We noticed the trend start in the US, then move up to the West Coast of Canada, and now it seems to be everywhere. People are looking for no/low alcohol alternatives which have now become more mainstream branching out into grocery stores and coffee shops alike.
Where does the Espresso Tonic come from?
That depends on whom you ask—the most common story is that the origin of this cocktail dates back to 2007 in Sweden at Koppi Roasters, and then became popular during a barista competition in the United States in the mid-2010s. Whatever its origins, the Espresso Tonic is definitely gaining in popularity in forward-thinking cities like Tokyo and New York.
Are you seeing this trend among your partner bars and mixologists? 
This is the kind of trend you see more in hottest restaurants and higher-end coffee shop. Having said that, I know plenty of mixologists who drink it and make it. 
What justifies this trend? Lightness, less alcohol, etc. 
There are so many great things about this drink—it's alcohol free (but you can add more if you like), it's refreshing, you can drink it at any time of the day, it can give you a caffeine kick (or you can have it with decaffeinated coffee), it's not limited to places that serve alcohol, brands like Fever-Tree also offer light deals on some of their tonics so people can enjoy it with fewer calories and less sugar . . . the list goes on. But the biggest seller—it's so easy to make, anyone can enjoy this recipe, whether they're out and about or at home.
Is this a trend or is it here to stay? 
This is the non-alcoholic version of the "after dinner coffee" – like its counterpart, it's here to stay. We've also seen the staying power of other coffee drinks like the espresso martini and we know coffee lovers are fiercely loyal consumers.
What's the best pairing with your tonics?
The classic pairing would be a quality espresso (like Nespresso) and Fever-Tree Premium Tonic Water. For those who like it slightly less bitter, try a ½ of simple syrup. Coldbrew is also a great, simple, ready-made way to go. 
Do you have any twists on this cocktail? 
Try it with Fever-Tree Light Cucumber Tonic water for a great twist on the original.
The Espresso Tonic Recipe
Ingredients to master the Espresso Tonic:
Tonic Fever-Tree Tonic of your choice
1 shot of espresso
Ice
Orange or lemon wedge
Method
Making an espresso tonic couldn't be easier.
Place a few ice cubes in your glass.
Simply pour the tonic of your choice into a glass.
Top up with a shot of espresso (pour very gently to create a transparent effect).
To taste, garnish with a wedge of orange or lemon and enjoy.
For other cocktails with Fever-Tree, it's here.