Golden Hour by Basil Hayden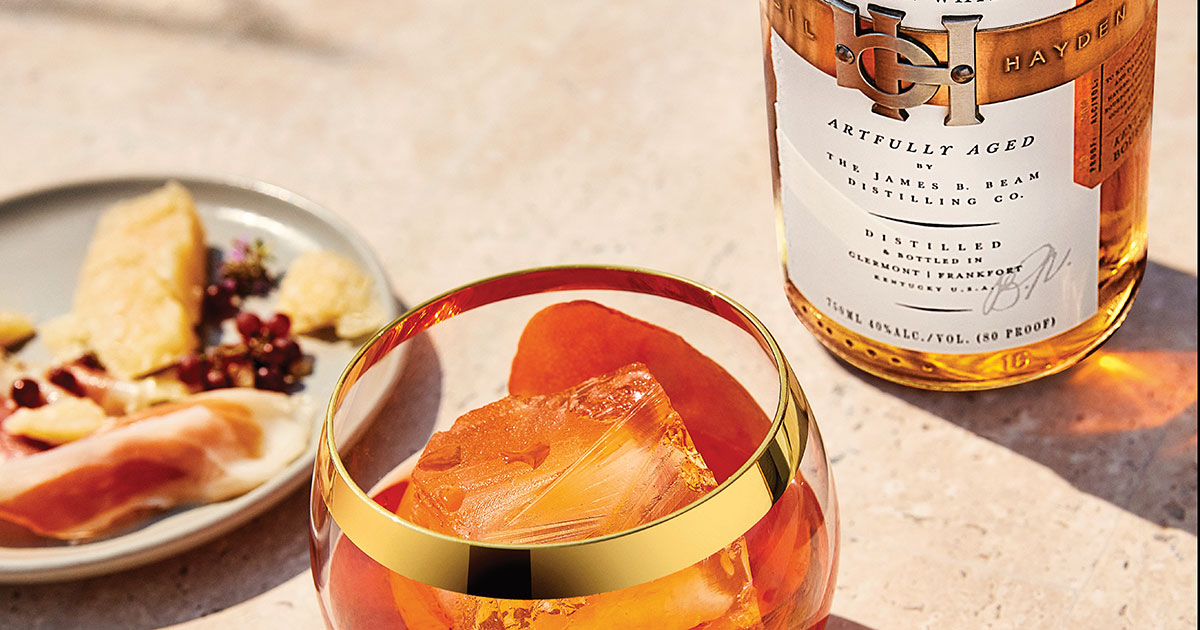 As our article on the different Spritz recipes keeps getting shared, we wanted to give you some ideas on what else to do with your Aperol bottle. It all comes together extremely well since the recipe for the Golden Hour cocktail by Basil Hayden, originally published in our Gentologie Magazine Issue 10, is now online! In addition, every Thursday, we will share a cocktail recipe with you in addition to sending out the "To Drink by Gentologie" newsletter at 3:00 p.m. to which you can subscribe right here.
An article presented by

The Basil Hayden
The Story of Basil Hayden Bourbon
Crafted in 1992 by Booker Noe as part of the Small Batch collection, Basil Hayden introduced a more subtle side of bourbon compared to its counterparts.
This style of bourbon was inspired by 1792 whiskey pioneer Meredith Basil Hayden, Sr., a rye farmer from Maryland who moved to Kentucky and began distilling. He chose to distill his bourbon with a higher percentage of rye, and Booker set out to create a similar high-rye mash bill that would offer the same refined, approachable taste profile.
Today, this bourbon stands as a tribute to Meredith Basil Hayden, Sr.'s high-rye mash bill ingenuity, as well as to Booker Noe, a true innovator who sought to welcome new drinkers into whiskey.
In the bottle of Basil Hayden Bourbon, you will find:
Aroma: Charred oak and sweet notes of vanilla & caramel with hints of dried frui
Taste: Charred oak flavour that is complemented with sweet brown sugar, a touch of black pepper, and dried fruit to round it out
Finish: A pleasant, lingering charred oak finish with a touch of dried fruit
Colour: Golden brown
ABV:40
Le Golden Hour par Basil Hayden
The Golden Hour is that magical time just before sunset,  with beautiful soft lighting that presents the perfect opportunity to reflect on the day. This simple, three-ingredient cocktail represents the balance, elegance, and quiet joy that its namesake also provides.
Ingredients for the Golden Hour Cocktail
1 oz Basil Hayden® Kentucky Straight Bourbon Whiskey
3/4 oz Lillet® Blanc
3/4 oz Aperol® Aperitif
+ Grapefruit peel
Method to master the Golden Hour Cocktail
Combine ingredients over ice in a mixing glass.

 

Stir thoroughly.

 

Strain into a chilled cocktail glass over a large ice cube.

 

Garnish with a grapefruit peel.

 
Buy the Basil Hayden Bourbon in SAQ
Buy the Basil Hayden Bourbon in LCBO
Thanks to Basil Hayden and Beam Suntory for supporting the growth of Gentologie by supporting us financially. Did you know that you can support us by subscribing to Le Club by Gentologie or by purchasing our magazines.