The Moët & Chandon Champagne Box at W Montréal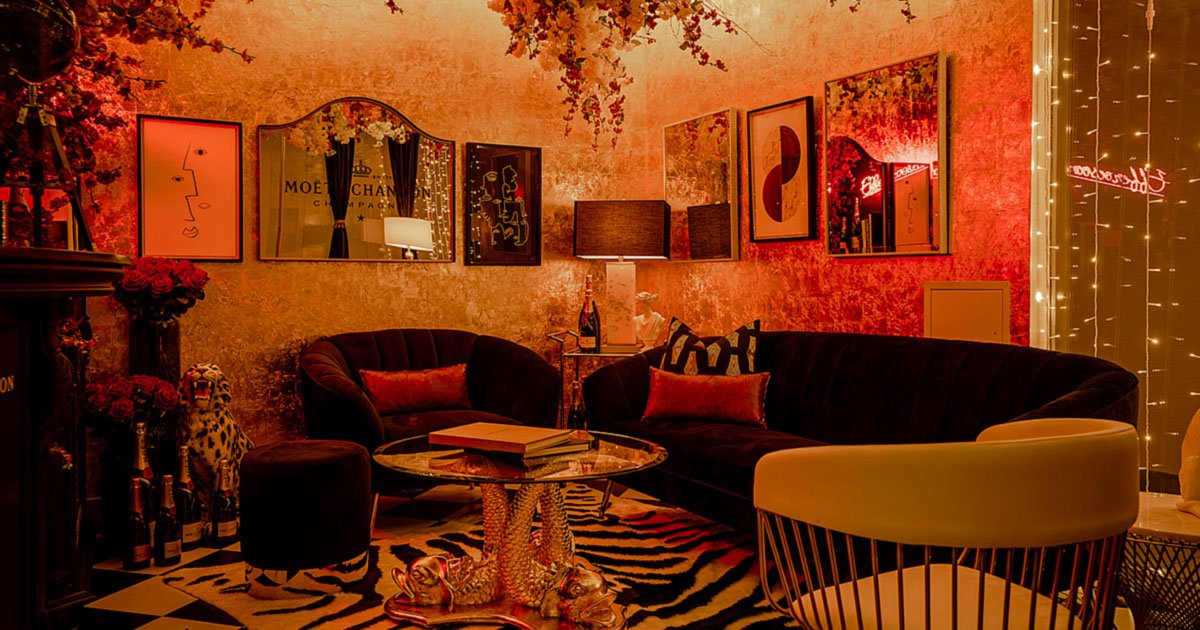 The W Montréal hotel unveiled its exclusive partnership with the famous French champagne house Moët & Chandon last December, however, with the circumstances you know, it has been put on hold. The experiment resumes this spring. A great time to enjoy the unique experiences of the Moët & Chandon Champagne Box offered by these two iconic brands.
The W Hotel Montréal and Moët & Chandon, a Great Partnership
To highlight its partnership, the W Montréal hotel is offering an exclusive champagne tasting until the end of June 2022. This refined and unique experience will take place in a glass room called "Champagne box," where up to six guests will have the chance to taste and savour three of Moët & Chandon's famous cuvées. This tasting experience is open to hotel guests and visitors, and is complimentary to WOW and EWOW Suite visitors. See details below to book the experience.
"We couldn't be more excited to embark on this partnership with the world's largest champagne brand, Moët & Chandon," said Alexandre Tessier, Director of Sales and Marketing at W Montréal, of which we were talking about their summer 2021 Terrace. "Our hotel is dedicated to providing exclusive and extraordinary experiences for our guests and this collaboration is the latest example. We can't wait for visitors to experience our extraordinary pop-up champagne installations!" As part of the collaboration between W Montreal and Moët & Chandon, the very first Moët & Chandon champagne vending machine in a hotel in Quebec will also make its debut. For a limited time, guests staying in suites will receive tokens redeemable for two 200-millilitre bottles of Moët & Chandon's famous Brut Imperial.
The Moët & Chandon Champagne Box in details
The Champagne house with its inimitable identity Moët & Chandon and the W Montréal, part of the vibrant W hotel chain, are joining forces to offer an exclusive and extraordinary Champagne experience.
The Champagne Box is an ephemeral intimate and private tasting space with a maximum capacity of 6 guests arranged under the theme of effervescence. Whether it is to celebrate the end of the year or to mark a special occasion such as a birthday, the "Champagne Box" gives rise to a tasting of three emblematic cuvées from Moët & Chandon. The interest of this space is that like all the spaces of the W, we are transported elsewhere, we would not believe ourselves in Montréal, we are transported to Parisian chic for an evening.
During the tasting, explanations from the W Montréal personnel liven up the conversation. We are told about the different glasses, pairings, cuvées, a festive evening which also allows us to learn a lot about champagne.
Products for tasting in the Moët & Chandon Champagne box
• Moët & Chandon Impérial Brut
• Moët & Chandon Impérial Brut – Rosé
• Moët & Chandon Grand Vintage Brut (or rosé) 2013 (or 2012 according to availabilities)
Discover the tasting notes of our sommelier Claude Boileau here
The experience lasts one (1) hour and includes three (3) cuvées (glasses) for tasting. The price is $95 per person before taxes and service. Full payment required upon the reservation. This is non-refundable unless you provide a positive Covid-19 test.
More information about Moët & Chandon
While one might think that Moët & Chandon is a feminine brand, it is quite the opposite. Let's think of the great Roger Federer, global ambassador of the brand, of whom we are talking to you a little further down.
Grapes of Legend
Not everyone knows this, but the rich flavour and colour of champagne results from combining three different types of grapes: Pinot Noir, Pinot Meunier and Chardonnay. Each grape varietal contributes its own special qualities to the uniquely delectable pleasure of Moët & Chandon champagnes. Discover the special role that each grape plays in creating the luscious sparkle of Moët & Chandon. If you would like to know them even better, why not visit our estates during harvest time.
Pinot Noir
Pinot Noir is for body, structure and intensity, with notes of berry.
Pinot Meunier
Pinot Meunier is for suppleness, roundness and fleshiness, with notes of white-fleshed fruits.
Chardonnay
Chardonnay is for elegance, acidity and freshness, with notes of citrus fruits and white flowers.
Roger Federer: Moët & Chandon Global Brand Ambassador
By the way, did you know that Roger Federer, the sports icon of tennis, is a global ambassador for the House, and is the first celebrity invited to discover all the behind the scenes of Moët & Chandon. You can discover everything on their YouTube channel.
Did you know that Moët Imperial, the emblematic champagne of the House, owes its name to Emperor Napoleon Bonaparte? He visited the estates in Épernay many times and awarded Jean-Rémy Moët the Legion of Honor, France's highest honorary decoration. According to legend, Napoleon and his troops invented the tradition of slashing bottles of Moët champagne to celebrate a victory.
You are a fan of champagne on ice, do not waste the beautiful cuvées. Instead, get the Moët Ice Impérial, the very first champagne specially created to be enjoyed on ice. It will bring you a refreshing and unique champagne drinking experience.
To find out more about Moët & Chandon,  take a look at their website.