The W Montreal Terrace: In the heart of International District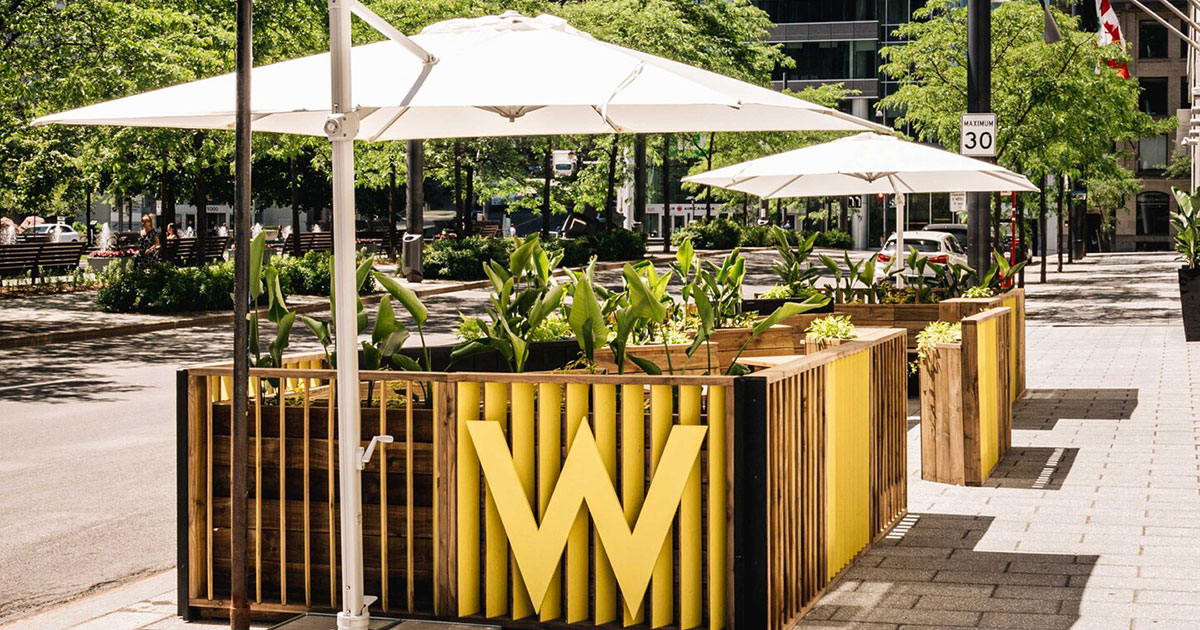 For the summer of 2021, the W Montreal hotel takes us on a journey while staying in the international district of the metropolis thanks to its brand new terrace. It is defined as a green social space in Square Victoria and showcases a series of original cocktails created by 10 mixologists from 10 W Hotels popular around the world. Find out more about the W Montreal terrace.
The World is coming to Montreal on the W Montreal Terrace
The director of sales and marketing at W Montreal, Mr. Alexandre Tessier, explained to me that the cocktails that you will find on the menu have been adapted by the talented team of mixologists to meet the standards that we usually find the Tbsp at its bar/restaurant (the restaurant will be back in the fall of 2021), with the aim of appealing to the tastes of visitors. You will find the "Purple Rain" by the W W London, the Below the Tree Line from the W Aspen, the "You're so Melb" from the brand new W Melbourne without forgetting the local creation, the #MtlMoments which are just a few examples of creations in savour in this new space.
The cocktail culture at the heart of the experience
"We have surrounded ourselves with the best mixologists among our teams around the world. We wanted to develop an experience that is both relaxed, but also emphasizes all the know-how that has made W's reputation in cocktail culture. Today, we are proud to offer this experience which will allow Montrealers to travel while staying in the city, explains M, Tessier. Moreover, the recent arrival of Mr. Daniel Boulianne as food and drink supervisor at W Montreal leaves nothing but an exhilarating fall at W Montreal.
Note that no reservation is required to access it. However the capacity of 24 places will certainly fill up quickly. There are a few food options to choose from as well. The W Montreal terrace is open daily from 11:30 a.m. to 8 p.m.
Find more details about the terrace on the hotel website
Originally published in the Gentologie Mgazine Issue 8 – Digital Edition
Share the post "The W Montreal Terrace: In the heart of International District"