The Bramble by BOMBAY SAPPHIRE : Gin and Creativity on the Menu
00:40
updated on Jan Wed 2023 21:55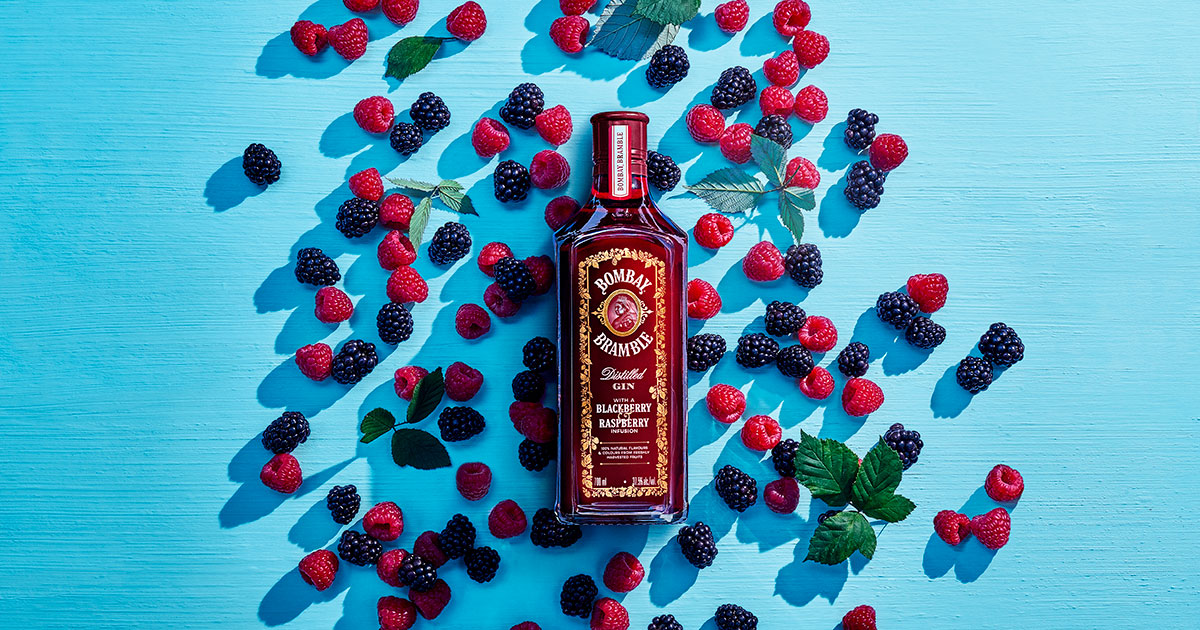 While the BOMBAY BRAMBLE, the first-flavoured gin from BOMBAY SAPPHIRE (also creator of The Star of Bombay) offered in Quebec, is making its appearance in SAQ, the team behind invites you, dear gin lovers, to extraordinary event, Le Bramble by BOMBAY SAPPHIRE, from August 6 to 8, in Old Montréal.
Le Bramble by BOMBAY SAPPHIRE: A unique experience for a unique gin
For this launch, BOMBAY SAPPHIRE unveils a unique multi-sensory experience, Le Bramble. The latter consists of a large-scale outdoor hedge installation in Old Montréal. In addition, this course showcases and celebrates the talents of local artists. They have created surprising installations inspired by the taste of BOMBAY BRAMBLE (discover the gin here), evening 100% natural aromas of raspberries and blackberries, all to make you discover an experience conducive to discovery.
So, from August 6 to 8, a whole section of Boulevard Saint-Laurent will host Le Bramble. In this fanciful oasis, made up of gigantic two-metre-high hedges, hides experiences inspired by the Bombay Sapphire slogan "Stir Creativity".
You will therefore be charmed by the surprising result of the various creations by Charlie Larouche (glass artist), Jeroen Kleijn (perfume designer/olfactory artist) and Chantal Royer (botanical artist), while having the opportunity to taste and discover the new creation of the iconic English gin. You will also receive, when you leave, a balloon glass with the inscription of the brand of gemstone gin, which will certainly inspire you to create magical cocktails by letting your creativity flow.
The artists and their creations at Le Bramble by BOMBAY SAPPHIRE
Charlie Larouche, Glasswork Artist
One of a very small cohort of emerging glasswork artists in Canada, Larouche discovered glass in 2017 when he entered Espace Verre, a Quebec-based creative centre specializing in glasswork, where he developed a passion for blown glass. Larouche says glasswork is first and foremost a performance. The fine and traditional shapes of goblets are often those which require the most skill and dexterity, and don't allow for flaws or defects to be hidden. He considers them as the ultimate witness to the mastery of his discipline and by repeatedly creating these objects he hopes one day to find his place among the greatest glassmakers.
About the Installation: Larouche created a unique collection of visually arresting glass vessels to enrich the experience of putting liquid to lips. The delicately crafted hand-blown goblets are made with mixed colours and 24k gold leaf to reflect the aesthetics of the premium gin bottle, while the smaller tumblers are inspired by the colours, forms and textures of ripe raspberries and blackberries. Each glass is made in a different proportion, thickness, and shape to deliver a different taste and smell experience.
Jeroen Kleijn, Olfactory Artist/ DJ
An immigrant who came to Quebec 12 years ago, Kleijn is making a name for himself under the unusual stage name Aroma Jockey Jarome – an olfactory DJ – but instead of spinning tunes, he serves up scents. After practicing as a perfumer for several years, Kleijn has emerged as an olfactory artist who now integrates the most pleasing scents to create multi-sensory concepts for any kind of ambiance or experience. It all started when he began trying to help deaf people appreciate music in the Netherlands. Jarome is always looking for new ways to integrate smell and aromatherapy into daily life and delivers original designs to every project.
About the installation: Kleijn's piece is designed to take you on a sensory journey that will delight the most under-appreciated of the five senses, the sense of smell. Jeroen's love of mixing gin & tonics inspired his interactive original olfactory installation, where maze-goers will be able to control a dynamic scent experience and let their nose guide them to discover the unexpected flavours of Bombay Bramble.
Chantal Royer, Botanical Artist
Chantal Royer is a Montreal-based artist that focuses primarily on the reconnection of nature in our urban life, believing highly on the botanical aesthetic & integration of the natural world to create unity between both worlds. Any work is initiated with thoughts about our landscape, environment with a direct experience of preserved & living flora to create deep emotions.
About the installation: Inspired by the explosion of flavour and the richness of the color of Bombay Bramble, Royer has designed a series of stunning and whimsical installations for Le Bramble meant to completely immerse the spectator – from the ground under their feet, to the sky above – in the botanicals of raspberry, blackberry, and juniper.
Details about the event:
Address: 430 Boul. Saint-Laurent in the Old-Montréal
Dates: August 6 to 8, 2021

August 6: 4pm to 8pm
August 7 an 8: 1pm to 8pm

Free and reserved for 18+
Share the post "The Bramble by BOMBAY SAPPHIRE : Gin and Creativity on the Menu"