The best oysters to try this autumn
13:20
updated on Sep Thu 2020 22:33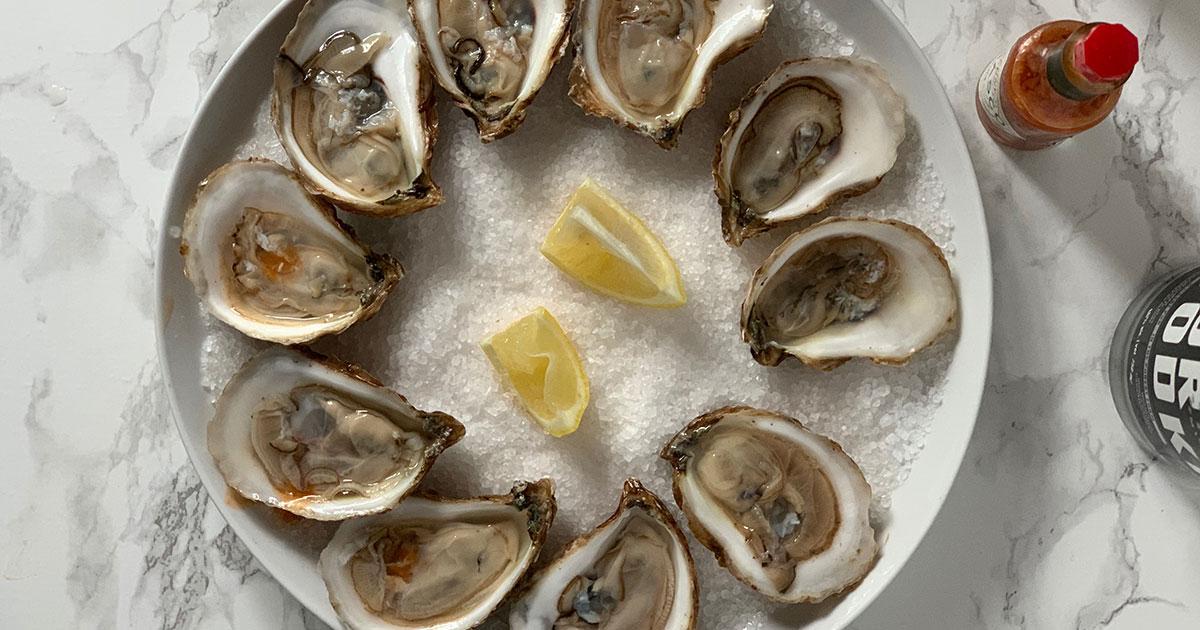 As part of our partnership with La Mer Fish Market, we decided to talk about oysters, because it says months en -bre says the best oysters of the year. Oysters are really good at all times, but it is really during the months en -bre they are at their full potential because the warmer water of the summer months makes them more fat and milky, which can displease to some. So here are some of the best oysters to try this autumn.
Discover 4 varieties of the best oysters to try this autumn
The Gowanbre
Named after the area they are grown in near the head of Souris River, these oysters have a crisp, briny flavour profile with a soft, sweet finish. They are raised in floating cages on the surface and mature in 3-4 years.
Although grown in close proximity to the Sand Dunes, they take on a completely different flavour profile and have a blonde shell colour due to their growing method and the different nutrients at the surface of the water column.
Produced by East Cape Oysters Company 
The Sand Dune
These beauties mature slowly over 4 to 6 years in Souris River. Recognized for their unique bright green shells, they have a dynamic flavour profile that combines a salty vegetal taste with a buttery finish that lingers on the palate. They're grown on the hard, sandy bottom for their entire life where they are naturally tumbled by the tide, which gives them deep cups and heavy shells.
Produced by East Cape Oysters Company and perfect with the Studio by Miraval
The Weskeag
Many tasters describe the Maine Oysers flavors, that begin with the salty brine, that transitions to sweetness, that then sometimes moves to a lingering finish. For Weskeag Oysters, they have a great tasting Maine oyster with the salty brine and the wonderful sweetness that has that little extra something in the miso like/coppery complexity of the lingering finish.
Produce by Weskeag Oysters Company and perfect with the Grey Goose by Ducasse, available at LCBO
The Foxley
A Canadian oyster from Prince Edward Island, often smaller, so you will certainly need more to spoil your guests. The latter has a firm texture with a salty taste and an earthy finish.
The abundance of salt water flow from the Gulf of St. Lawrence and the earthy influence of peat moss is apparent and gives our oysters a unique flavour and look.
Produced by  Cascumpec Oyster Company and it's perfect with the Rodenbach Classic, a new Belgian beer on the Quebec market, but avialable in many more.
For the service of the best oysters to try this autumn
While several places serve oysters on the ice, it is advisable earlier to serve them on coarse salt. The reason, when on ice, oysters become colder and therefore lose their flavor, they must better serve on a tray of salt to capture all the flavors.