5 minutes with Bruny Surin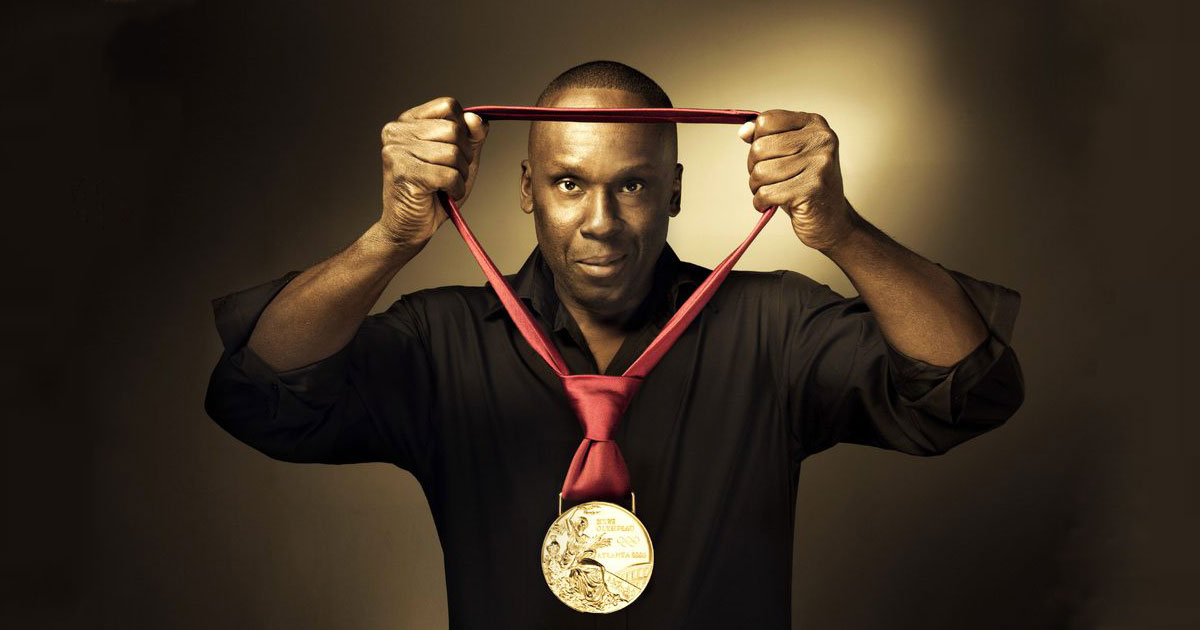 I spoke, a few weeks ago, with the businessman and former athlete Bruny Surin to tell us about his foundation and his projects.
So, what was your goal when creating the Bruny Surin Foundation?
The goal was first to promote healthy lifestyle habits and I really want to introduce young people to the exercise as soon as possible. We have a program called Les Foulées Bruny Surin, in collaboration with the Quebec Athletic Foundation, which allows young people from 6 to 12 years old. During the program competitions, there are jump and throw races. Then we have a program for student athletes where we offer scholarships in the sports-studies category. We also do school perseverance.
Bruny also told me that it is in the continuation of his career that he continues to get involved in athletics and give back by helping others as he has been helped throughout his career. As the Canadian people have been behind him in both good and bad times, and for him, it would have been impossible not to give back to his sport. That's why he started his foundation 17 years ago.
To convey good habits of life
Bruny told me that in the good habits of life for him is to eat healthily, without necessarily being vegetarian, the important thing is always the equilibrium for him, and for that, it is necessary to move. It's something that's important to him.
For his children, it was from a young age that he instilled good habits, bringing them to the pool, soccer, basketball, judo. Then later, it's the competitive level of tennis that has entered the lives of his children, and now there is his daughter of 14 who follows in Bruny's footsteps towards the race. "I definitely warned my daughter from the beginning about people's expectations, because she's my daughter, and I told her to do it for her and that she also enjoys it. If she gives her 100% in there, I'm just going to be happy, I will not put any pressure on her. "
The message that Bruny wants to convey to young people is to do several things, for example his daughter wanted to be athletic at the age of 5, but Bruny told him to try several sports, and if she is still interested in adolescence, he would enroll in a track and field club, and that's exactly what happened. All that depends on the sport, Bruny told me that for tennis, you have to do it early.
In Bruny Surin's projects, there is her clothing company, corporate conferences and also invests in real estate.
In short, an entrepreneur who calculates his risks and who is not afraid to go for it.
Want to read profiles of other profiles of interesting entrepreneurs, get the Autumn 2019 Gentologie magazine.
Cover photo: Surin.ca