First Issue of Gentologie Magazine
10:46
updated on Aug Wed 2021 22:30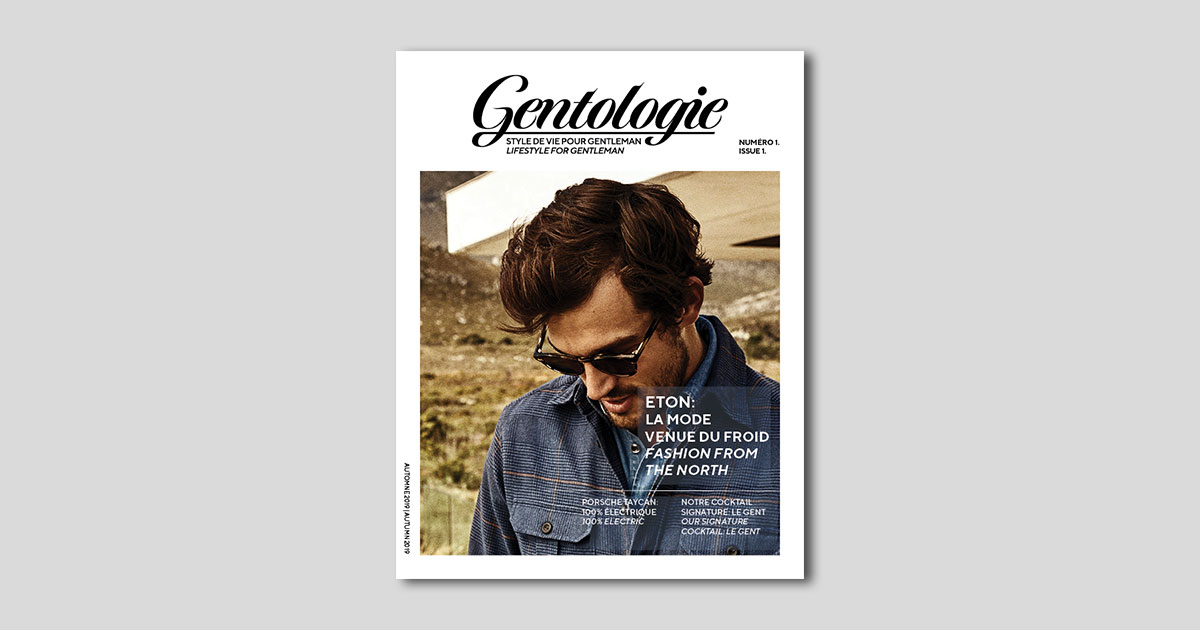 For this first issue of Gentologie Magazine, we chose the theme "A Scandinavian Autumn". Let's talk about fashion with the Swedish company Eton, Fine Dining with Conserva and gravlax, cocktails at Aquavit, and more. Everything is there. Here is a little more.
130 pages in a bilingual edition for the First issue of Gentologie Magazine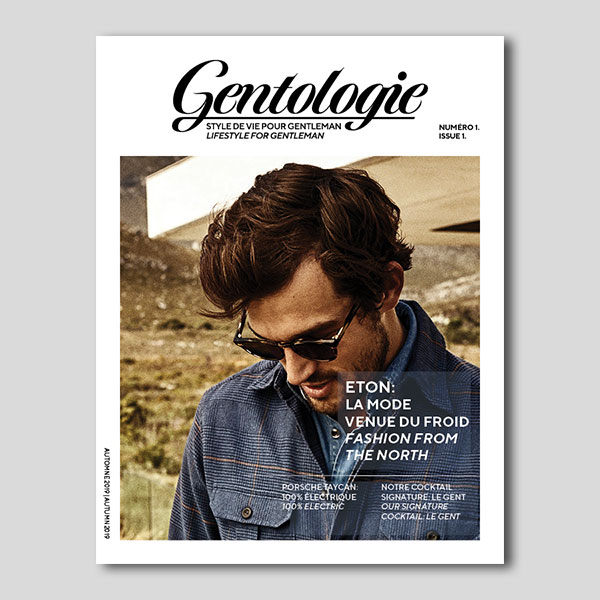 And yes, the magazine Gentologie is more than 130 pages of content in French and English in one edition.
In this edition you will find again, several articles.
The Bookmark
A renewed section for our destinations not to be missed. Suggestions will be posted on the website in a few weeks.
Fine Dining
To start, in the Fine Dining section, we propose an interview with the Chef Alex Arbaut of La Mer Fish Market, who shows us how to prepare the Gravlax, the quintessence of the salmon, a technique that comes from Scandinavia. While we're in the middle of the fall, Massimo Vincelli from the Conserva Grocery is teaching us the art of conservation as he practices it in his grocery store on St-Hubert Street in Montreal. We continue with an interview with the owners of Ratafia, interview following our exploration of the menu that occurred a few weeks ago in this unique place. We also talk with Vincent Lahaie, Cicerone at Labatt to learn more about this "beer sommelier" trade. Finally, we present Le Gent, our signature Sivo and Sloe Gin based cocktail from Domaine Lafrance, by Jérôme Laflamme, we also shared it a few weeks ago. Not to mention Autumn wines by Claude Boileau.
Travel
In our travel section, we are exploring The Great Transformation of Fairmont Royal York in Toronto and the new Air Canada café.
Arts
In this section, find our cultural suggestions to see and hear this fall, an article on Morifone guitars and of course, the Mummies exhibition at the Montreal Museum of Fine Arts.
Fashion & Beauty
In this section, which is gaining more and more importance in the magazine, we are talking about the history of Eton shirts, which come from Sweden and are offered at our partner Clusier, besides you will find the looks of Clusier by Pierre-Benoit Duhamel. To finish this section, a selection of perfumes for this autumn.
To ride
For this section, we take you to Niagara where we discovered the Porsche Taycan, Porsche's all-new electric sports car, in addition to an interview with Canadian CEO Marc Ouayoun.
Sports
Here, it is Urban Yoga from Locomotion Studio that takes the limelight. In addition to products to maximize your performance.
Business
Here is an interview with M2G0 CEO Vincent Gagnon, who wants to revolutionize the purchase of furniture online. And Scandinavian-style furniture online, there is.
Techno
Here we talk about the Sonos and Ikea partnership as well as the all-new Amazon Echo Show.
Enjoy reading this First issue of Gentologie Magazine!