Clusier 2.0: For the Man of today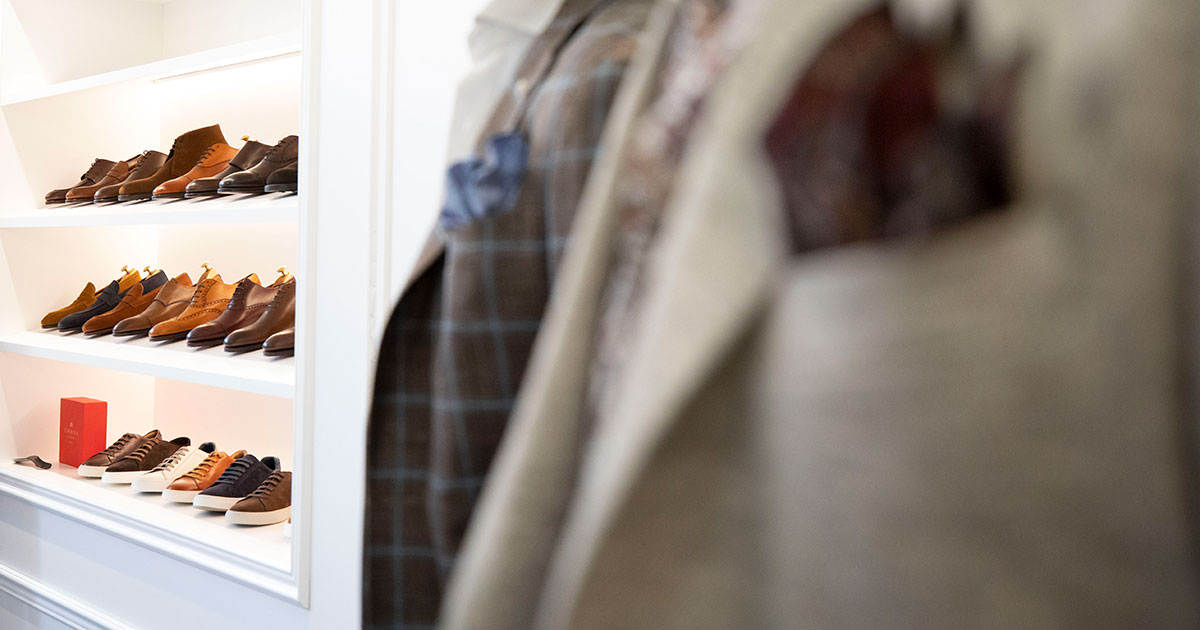 Our partner, Clusier, where you, members get $ 100 off your first purchase at the store (everything is in your profile on the site), has just unveiled, its new space, always at the same location in Old Montreal, but completely renovated, the work is from the firm Human, in collaboration with Trafic Design and Lib. Aménagement. You will also find an interview with owner Pierre-Benoit Duhamel in the Business section, tomorrow.
But who is Clusier? It is one of Canada's most exclusive menswear, thanks to an irreproachable custom-made experience. Following his clear mission to pair the finest men with the finest clothes, Clusier joined forces with Human to redefine his entire brand experience and not just his shop.
Clusier is an invitation to take a break in a unique setting in the heart of Old Montreal. Shop in an exceptional space and benefit from the individualized assistance of their advisors for your business or weekend wardrobe.
As a ready-to-wear boutique and tailor-made tailor-made salon, the hybrid space meets the needs of the urban man, your needs. Discover the vast collection of ready-to-wear clothing or head to their tailor-made section to define clothing that is perfectly suited to your lifestyle. 
The new Clusier space:
With an expanded boutique, a completely re-designed space and additional fitting rooms, they have accomplished their main purpose, that is, to serve you in a more comfortable and elegant environment. In addition, the floors, walls, lighting and color accents have all been renewed with an aesthetic that reflects their commitment to creating a seamless shopping experience for men: serene, integral and unparalleled.
With terrazzo tiles and herringbone wood, the floor brings a new refinement. The models that allow them to put forward CLUSIER looks are made entirely in Italy and even the heads are covered with Italian fabrics. The arches-inspired exhibition spaces are inspired by the architectural elements of Florence, and the curved wall at the front of the shop pays tribute to the famous metal wall of Pitti Uomo. This is where men's fashion connoisseurs from around the world, year after year, dress in their finest ensembles to be photographed by the most recognized photojournalists. The new Clusier also includes a beautiful espresso and beverage bar to enhance the experience. Of course, none of this would be possible without the passionate team of Quebec and Canadian artisans with whom they worked so much, including those we named in the introduction.
A real world-class experience begins on the island of Montreal with the opening of the new era of CLUSIER. More UNIQUE, more MODERN, more REFINED.
Adress:
432 McGill St,
Montréal, QC
Canada
H2Y 2G1