The Gentologie Selection : The Warmth of California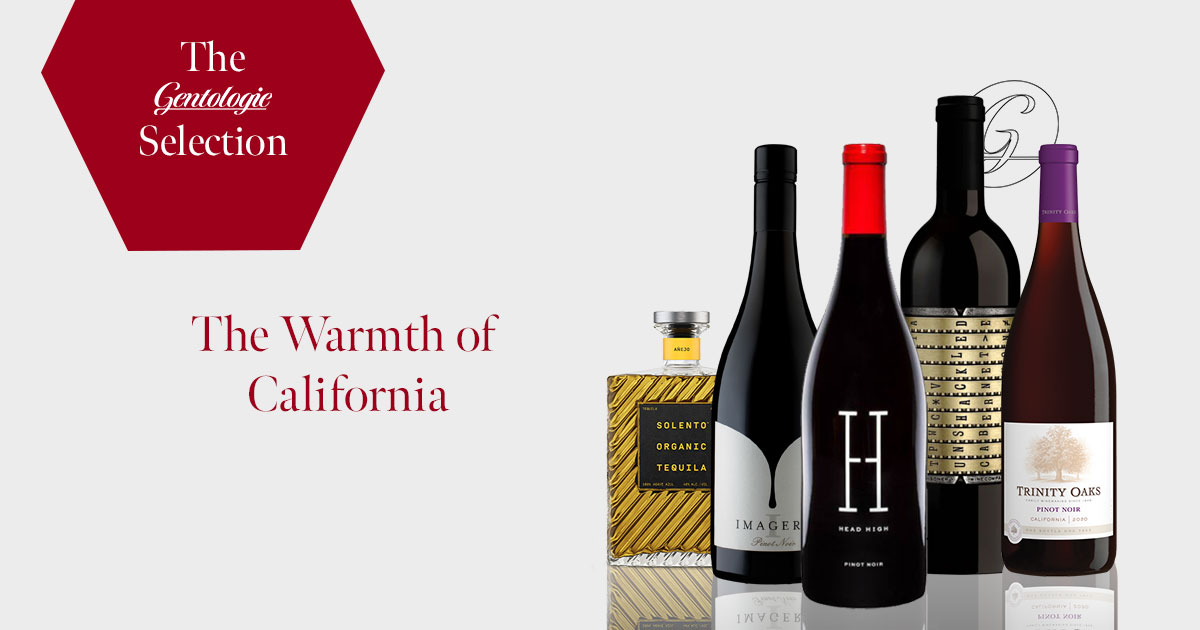 Discover magnificent products made by passionate California-based artisans, enough to warm us up with autumn fast approaching with these products that recall the warmth of California!
The Warmth of California in spirits
Tequila Solento Organic
Of course, the latter is not produced in California, but in Mexico, but its founder, Taylor Steele, was born there and now lives there after travelling the world. After discovering the world of high-end tequilas in New York, where an artist friend introduced him to tasting premium tequila—while this quickly triggered an unlikely revelation about reclaiming slowness in an increasingly hectic lifestyle.
In the simplicity of tequila, Taylor tapped into an unforeseen opportunity to give purpose to pleasure, intention to indulgence: drink not to disconnect from the everyday, but to slow down and savour every moment.
With the creation of Solento Organic Tequila, Taylor now extends his precious ritual to like-minded people seeking to align themselves with their truest essence. Born in New York, but steeped in California soul, Solento embodies the charming duality that defines Taylor as a global creative, ultimately creating a space for more meaning, connection and the indispensable celebration of presence, even in the fastest-paced lives.
Region:
Variety:
Degree of alcohol:
Availability:
Available as a private import from Varon Spirits
The Warmth of California in wines
Head High Pinot Noir Sonoma Coast 2019
I saw this wine on an episode of the Qubec show "Curieux Bégin" and it was recommended by Michelle Bouffard. Knowing full well that the sommelier's recommendations are always exquisite, I immediately asked my mother, who lives in another region, to buy it (this wine wasn't available in Montréal and still isn't. . .) so we could taste it together. But seriously, what a delight! We want more of this wine! It's available online on the SAQ website, and people from the Outaouais region can find it in several LCBOs!
Region:
North Coast, California, USA
Varietal:
Degree of Alcohol:
Sugar content:
Availability:
SAQ: 14550556
LCBO:  Vintages #12892 (2021)
Imagery Pinot Noir California 2021
I tasted this wine at my mother's house for her birthday, and to continue the Pinot waltz, it's easy to drink and pleasant to share. Simple and light, it explodes on the palate. The 10% Petit Verdot makes all the difference!
Region:
Vallée de Sonoma, Californie, États-Unis
Varietal:
90 % Pinot
10 % Petit verdot
Degree of Alcohol:
Sugar Content:
Availability:
Trinity Oaks Pinot Noir California 2020
Ah Pinot, that red we love. It's a little peppery on the nose, but so pleasant with the red cherry that stands out and a herbaceous side that's also very present! On the palate, it's soft and once again reveals the herbaceous notes with a very light woody finish. What's more, for every bottle sold, a tree is planted with the non-profit organization Trees for the Future. You'll enjoy it with a dish that's not too spicy, like a duck breast, or a delicious grilled-cheese with sharp cheddar and leftover duck.
Region :
Napa Valley, California, USA
Varietal:
Degree of Alcohol:
Sugar content:
Availability:
The Warmth of California in Cabernet
Unshackled Cabernet Sauvignon 2021
Here, we're getting into the big guns, a "big Cab" as we like them, perfect with a good autumn meat, when the evenings are colder. In 2021, it blends 82% Cabernet Sauvignon and small percentages of the Petite Syrah, Petit Verdot, Malbec, Cabernet Franc, Merlot and Tannat varieties. You're really into fruit with plum, blackcurrants, blackberry, as well as dried herbs, clove and maybe even a little chocolate.
Région :
Napa Valley, California, USA
Varietal :
86 % Cabernet-Sauvignon
7 % Malbec
4 % Petite syrah
3 % Syrah
Degree of Alchol:
Sugar content:
Availability: 
SAQ : 15176691
LCBO Vintages: 17812
For more wine and spirits suggestions, visit our Fine Dining section!
Want to visit California after this article, this site will certainly help you!