Three wines to fight the cold weather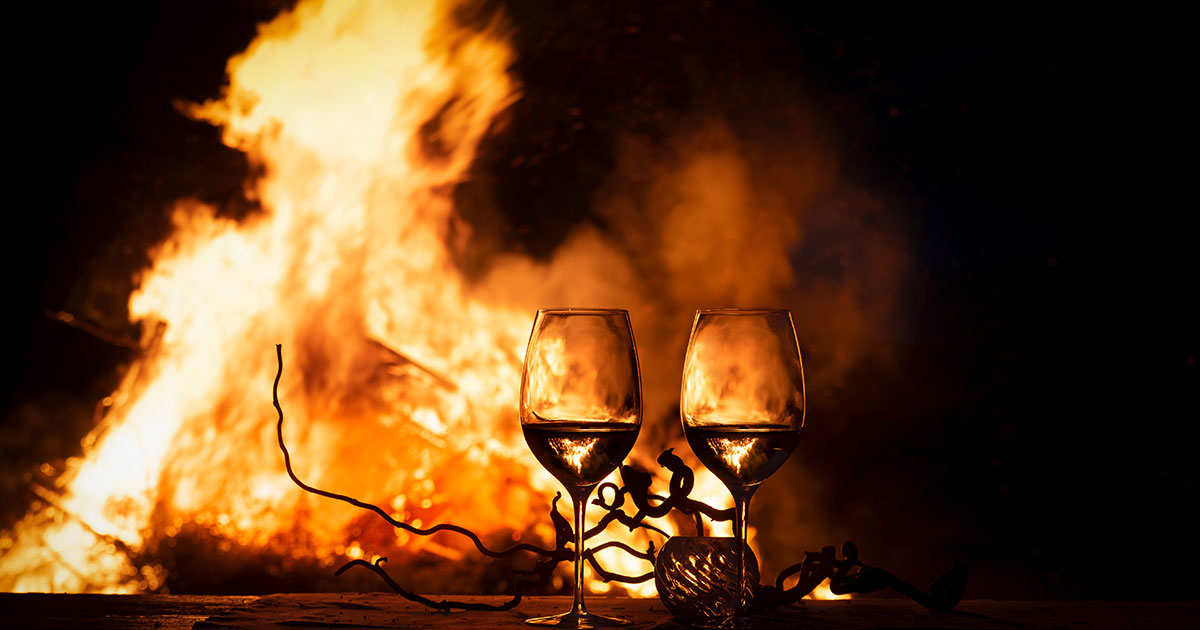 As the temperature prepares to drop close to -40 ℃ as perceived weather, here are three wines to combat the cold. Let's start with a champagne favourite. A surprise given its quality and soft price that would certainly melt the snow. Then, secondly, comfort with an orange wine perfect for getting to grips with this expression of white wine vinified in red (maceration with the skins) and culminating with a sparkling white from Burgundy.
Three wines to fight the cold weather : Champagne
Champagne Ployez-Jacquemart Extra Quality Brut
This fascinating family house dates back to 1930 and dipping the nose into the glass transports us divinely to Champagne. The candied fruit, almond paste, beeswax, finely toasted hazelnut and brioche flavours enchant and delight the palate. It benefits from four years of aging in the cellar, which gives it complexity and fine bubbles; it was awarded 92 points out of 100 by Wine Spectator. In the end, the mousse is elegant and the length in the mouth is spectacular. A bargain to be seized! Enjoy with gravlax or smoked salmon or fish tapas. Dazzling!
Varietal:
63 % Pinot meunier
36 % Chardonnay
1 % Pinot noir
Three wines to fight the cold weather : Orange Wine
Vignobles Bonfils Solaris L'Esparrou 2021
Alexandre Bonfils offers us, thanks to his know-how, another exceptional cuvée, a Languedoc orange wine of emotion to brighten up our winters; it combines fresh peach, almond and bitter orange, all embellished with ripe orchard fruits and rose. The tannins bring an impression of oolong tea and a soft bitterness to the finish. High Environmental Value (HVE) 3! It will enhance duck confit, tagine, goat cheese with dried apricots or dark chocolate with orange peel for dessert. Transcendent!
Varietal:
48% Vermentino
47 % Viognier
1 % Muscat
Three wines to fight the cold weather :  White Wine
Château Philippe Le Hardi Bourgogne Côte d'Or Clos de la Chaise Dieu 2018
Culminate these three wines to fight the cold weather by transporting to Burgundy Côte d'Or more precisely to St-Aubin in a vineyard with a clay-limestone soil well oriented for a maximum of sun. This wine reveals a brilliant pale yellow colour with green reflections. On the palate, apple, beeswax, hawthorn, apples tree and fresh almond aromas. It is rich, full and fresh; maturation on the lees and in casks gives it a slightly buttery, finely oaked texture, with a lovely tension on the finish. . . The wine has that wonderful mineral feel. Clearly, the elevation of this wine, whose vineyard is certified Terra Vinis and HVE, justifies the 90 out of 100 score given by Wine Enthusiast. It will be a winning pairing with oysters, white fish in sauce, tempura or a vol-au-vent with shrimp and vegetables. Illuminating!
Varietal:
Discover more wines in our dedicated section
Do you want to preserve your wines for a long time? Try the Coravin system, available on Amazon