Yelloweek by Veuve Clicquot: June 3 to 9, 2019 in Canada
12:13
updated on Oct Tue 2022 13:19
WhileFormula 1 Grand Prix du Canada is taking place this week in Montreal, the popular Yelloweek by Veuve Clicquot also stops in five major Canadian cities from east to west: Calgary, Edmonton, Toronto, Vancouver and Halifax.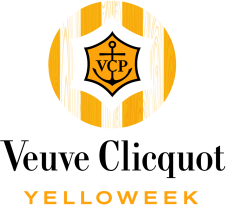 It is from June 3rd to 9th, that you will be able to cool off with Veuve Clicquot! You will be able to enjoy unique experiences to savor your champagne this summer, and try Veuve Clicquot Rich. The Veuve Clicquot Bar will certainly be waiting for you in your city. Do not worry about Montreal, we will soon be talking about upcoming events for Formula 1 and you will not be disappointed.
Festive activities for the Yelloweek by Veuve Clicquot!
On this week's menu, a host of activities:
Yellow by the Glass: Where you can celebrate with a flute of Veuve Clicquot in various establishments.

Yellow Brunch: It's Brunch time! Come discover the brunch reinterpreted by Veuve Clicquot during the Yelloweek!

Yellow Table: Food pairing menu & Champagne Veuve Clicquot. Discover a menu specially developed to accompany your Champagne Clicquot during the Yelloweek.

Yellow Night: What about a Veuve Clicquot party?

Yellow Retail : Taste Veuve Clicquot in your neighbourhood.
To find out what's going on in the different Canadian cities participating in Yelloweek, follow these links:
A little memory to make you think of the Yelloweek
Want to know more about the history of Veuve Clicquot, here are some suggestions that will certainly stir the passion for this Grand Dame of Champagne.
Have a great Yelloweek!
Share the post "Yelloweek by Veuve Clicquot: June 3 to 9, 2019 in Canada"