Holidays Fashion and beauty Essentials for Gentlemen
We couldn't pass up the fashion and beauty because no matter where your parties will be in the coming year, you must be dazzling dear gentlemen with our holidays fashion and beauty essentials.
OMEGA Seamaster Diver 300 M 007 Edition Watch
Obviously, the James Bond watch, what could be better. It is featured in our coming print magazine to be released shortly. It does not of course have all the functions that you can find in "No Time To Die", but since it is made of titanium, you will not feel it. A purchase that will last you a lifetime.
Découvrez la montre OMEGA Seamaster Diver 300 M Édition 007
The perfect perfumes to seduce
I don't know if you're like me, but in winter, I love having a little more woody and less fruity scents. Which gives a more masculine side to my personality. Here are 3 that I have used over the years and love. These are fashion and beauty essentials for the holidays.

The BOSS man is primed to succeed – competitive, driven and ambitious. His daily preparation rituals are integral to his personal quest for success and BOSS Bottled has become an established part of his daily armour. BOSS Bottled is the encapsulation of BOSS in a fragrance. Confident and contemporary: clean lines make BOSS Bottled an iconic classic. Combining elegance and style, it was designed with the modern man in mind. Vibrant with fresh and sensuous notes, the fragrance exudes distinction, sophistication and pure joie de vivre. Balancing with a fresh and fruity top note, the warm, spicy-floral heart is dominated by geraniums and seasoned with just a dab of clove. The base note is decidedly male, a vibrating harmony of sandalwood, cedar and vetiver. Add this generously sized bottle to your cabinet for a captivating, enduring scent.

The One by Dolce & Gabbana
Dolce&Gabbana The One for Men is an elegant, sensual perfume that is decidedly modern but also a unique, timeless classic. It is the natural, masculine version of Dolce&Gabbana The One. An Oriental Spicy perfume which is developed from the harmony of Tobacco notes and refined spices.
Mr. Burberry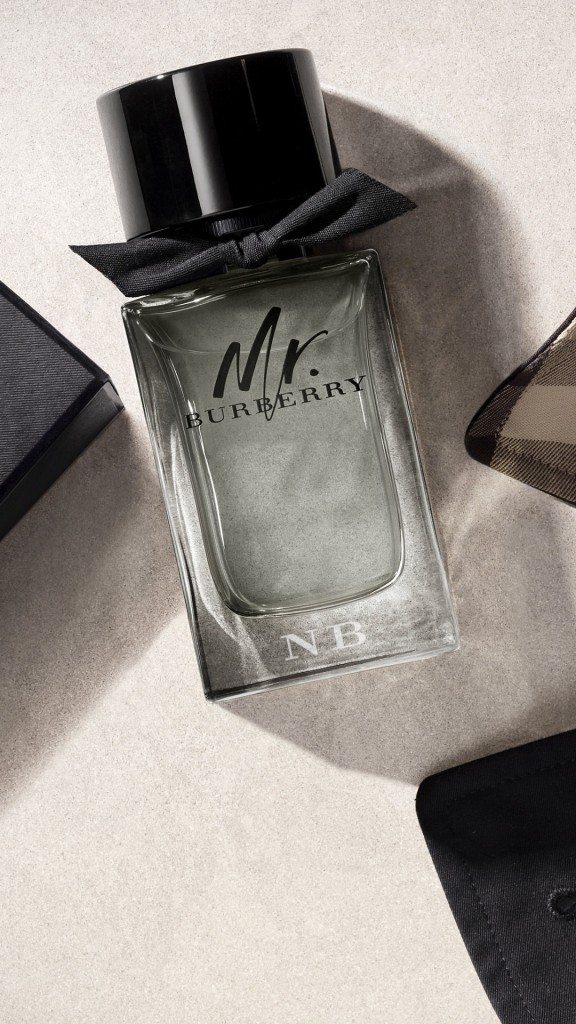 Mr. Burberry is classic yet contemporary; sophisticated and sensual.
The fragrance captures the essence of London and its moments, fusing classic scents of British perfumery with unexpected ingredients.
Fresh and crafted top notes of crisp zesty grapefruit with a seductive base of earthy vetiver and smoky guaiac wood.
The bottle is inspired by the iconic black Burberry trench coat, its quality, craftsmanship, style and timeless appeal, and honours its signature design details: bold and masculine, the weighted cap references horn-look buttons, while a hand-tied knot in English-woven gabardine sits around the neck, celebrating the innovative fabric invented by Thomas Burberry more than 100 years ago.
Beautiful hair with Groom, a fashion and beauty must for the holidays
Whether for the beard, skin or hair, Groom will be your ally to be on your 36. A multitude of products. Many are offered in barber shops and even at Alambika.
Clusier, to dress you from head to toe
Looking for a jacket or other fashion essentials to complete your look, our friends at Clusier have it all! And for the next year, buy yourself a made-to-measure suit. A suit that is perfect for you.
The Crockett & Jones shoes
Highbury, a plain fronted three eyelet derby shoe made from the finest black calf leather and their 'City' rubber sole. From the Men's Main Collection of Crockett & Jones. The James Bond shoes in "No Time To Die"
Order the James Bond shoes now
The new Tom Ford 002 book, a mix of Holidays Fashion and Beauty Essentiels and beyond!
Synonymous with glamour, sensuality and fashion, tom ford has created the first true luxury brand of the 21st century. Seventeen years after his best-selling debut book tom ford (rizzoli, 2004) which detailed his time as creative director for Gucci, this long awaited second volume is a visual celebration of Ford's eponymous brand which he founded in 2005. the beautifully slipcased 444 page book features imagery and personal commentary from Mr. ford chronicling his career post-Gucci including the launch of the tom ford brand in 2005, the release of his two award-winning feature films through the evolution and expansion of his namesake brand.
And here are some small fashion and beauty purchases for the holidays
Share the post "Holidays Fashion and beauty Essentials for Gentlemen"