LV x NBA: Luxury and Basketball
12:04
updated on Oct Tue 2022 12:56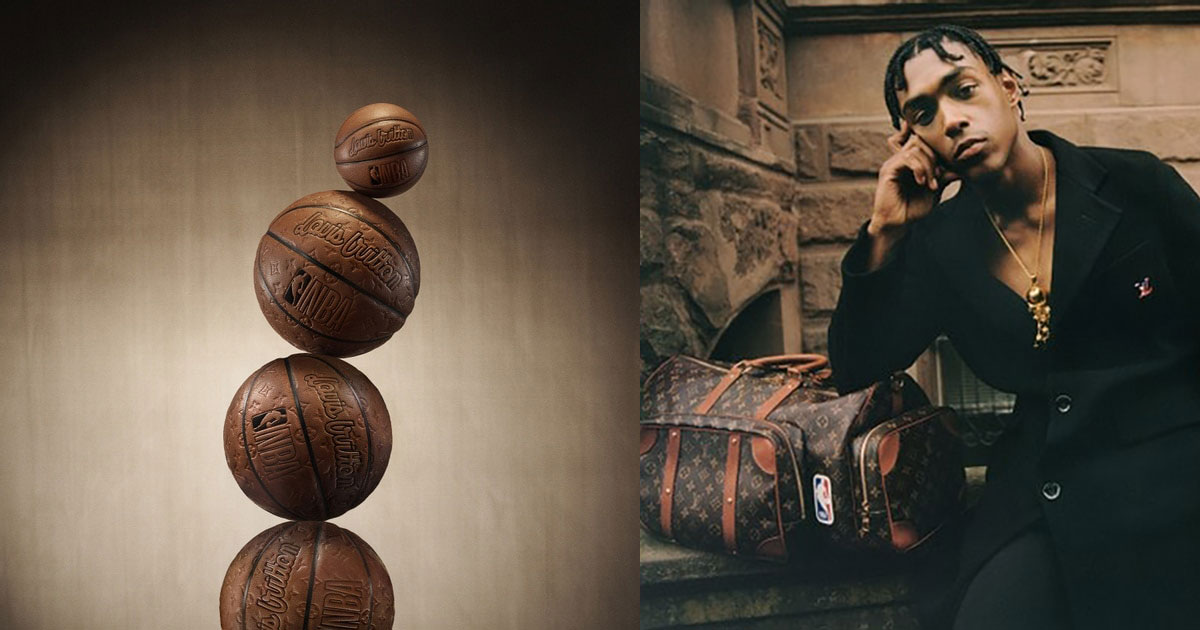 For a second year, the partnership between the Maison Louis Vuitton and the professional basketball league (NBA) explores collective memories of the two cultural institutions around the time of 1990's basketball mania, the golden age of the sports where we saw the greatest stars like Michael Jordan, Larry Bird and Earvin « Magic » Johnson at their peak. Men's Artistic Director Virgil Abloh fuses the trademarks of both Louis Vuitton and the NBA in a transversal celebration of pop culture, fashion and sports Discover LV x NBA
The film of the LV x NBA Collection
Discover some pieces in this wonderful video.
L'origine de la collection
The collection celebrates the unifying and inclusive moments of the game and its diverse characters while reflecting the values of familiarity and relatability key to Virgil Abloh's work at Louis Vuitton.
Following the LV x NBA (Louis Vuitton x NBA) line's original premise, the second collection proposes a complete wardrobe reflected in the idea of the three dress modes of a basketball player: travel, game, and press conference.
Now the bags, because Louis Vuitton is one of the classics in terms of travel bags and trunks, which you will see below.
The bags, featuring basketball-net detailing and NBA insignia from the initial season, expand into new forms, while a new line of leather goods have been crafted with a grain that imitates classic basketball material. Speaking of the balls, you will see more just below.
LV x NBA: Trophy case & Basketballs
For the second year in a row, the Larry O'Brien Trophy, made by Tiffany & Co. a property of the LVMH group also, will once again be awarded to the 2021 NBA Finals Champions in a bespoke Louis Vuitton Travel Case.
New this year are Louis Vuitton's first-ever basketballs, available in both a life-size version as well as a small-scale collector's item with a trunk-inspired hoop. Designed by Virgil Abloh, the limited-edition balls were produced by the official NBA game ball supplier Wilson Sporting Goods Co. in line with the authentic savoir-faire principles of Louis Vuitton.
Discover the complete collection here