Father's Day Gifts: Perfect Suggestions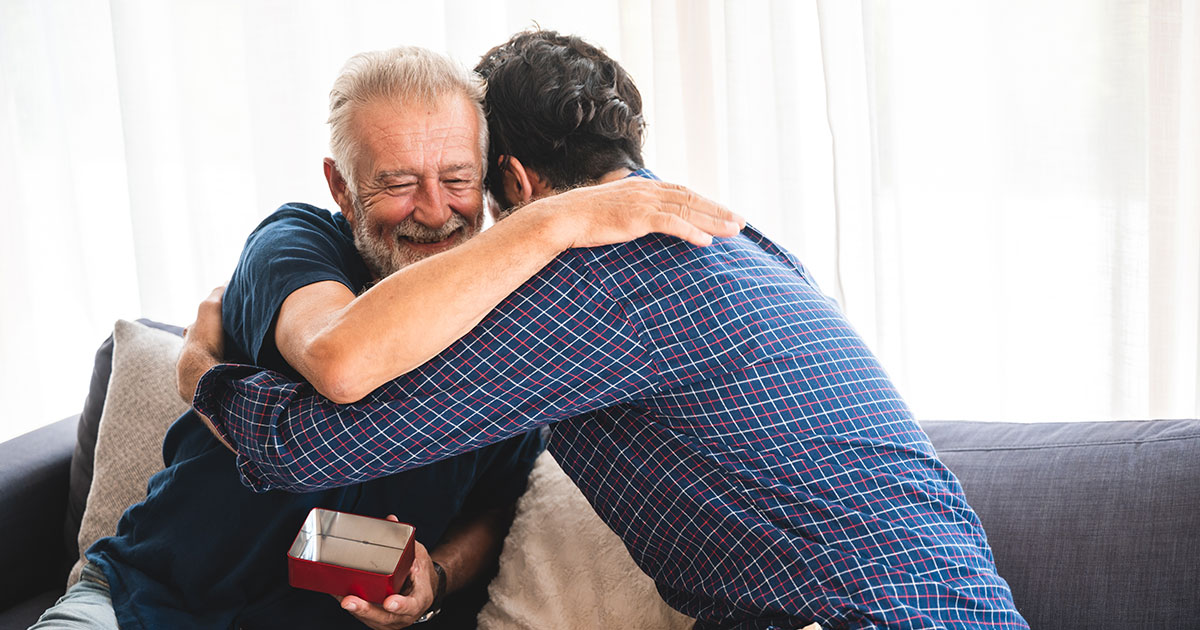 You are certainly wondering what to give this year as gifts to the first man in your life. Here are our suggestions for Father's Day gifts.
Subscription to Le Club par Gentologie
Obviously, we believe that a starting point to make your father a gentleman and the subscription to Gentologie is in our opinion a good starting point for the man of the house. With our second magazine coming soon, we believe this is the perfect opportunity for Le Club by Gentologie subscription. The link is right here.
Father's Day Gifts: A Premium Tequila by Patrón
Is your dad an Old Fashioned lover? Why not offer him a magnificent Tequila Patrón to vary his recipes with Añejo, which will add a sweet taste of this tequila aged in oak barrels? Check out the recipe at this link.
For the Rum Lover
What better than a delicious bottle of rum to remind your father of the Southern Islands. The Appleton Estate 15 Year Old is a magnificent product and will be perfect on ice. A delight straight from Jamaica. With aromas of toasted almond and hazelnuts, followed by notes of orange peel, vanilla and notes of roasted coffee and molasses it will enchant the taste buds of the patriarch.
For The father's New to Scotch
Your father is starting to learn about scotches? Why not give her this Bowmore 12 Year Old in a gift box with two glasses? It's an excellent product to start with Scotch, not too peaty, very pleasant. We also have an interview on the range with James Neil, ambassador of luxury brands in the Gentologie Magazine Issue 10. Hint, it's perfect with Oysters!
Father's Day gifts for those who Love Great Cognacs
It would be difficult to overlook the great cognac Louis XIII, which we were talking about here. It is certainly not a small expense, but for a big birthday it can be the quintessence of gifts. For a slightly smaller budget, the X.O. by Rémy Martin is a product, certainly a little less old, but just as fine.
Caviar, the Quintessence of n Aperitif with your Father
Do you want to raise your Aperitif? Why not offer the delicious Polish caviar from Antonius Caviar, distributed by our friends at Oysters and Caviar. Accompany everything with delicious blinis, smoked salmon, a nice fresh cream and you're done! Want to add oysters, it's possible to do it too. If you are at the last minute for your gift, know that La Mer Fish Market also distributes Antonius Caviar.
A Dyson Hairdryer, for the Stylish Dad
Does your dad's hair rival the models in ad campaigns, but only when he's back from the hairdresser? Buy him the ultimate item for perfect hair every time, the Dyson Supersonic. Make sure the whole household will want to use it.
Buy the Dyson Supersonic here
Father's Day Gifts: An Assortment of Groom Products
Want that in addition to having a style of hell with his fiery hair, offer him an assortment of Groom products for his skin and his beard. An impressive range that goes from hair to beard balms. In short, there's something for everyone. If you are in Montreal, they have a temporary booth during the 2022 MURAL Festival.
Discover your father's new products
For the Father who like to Watch TV on the go
Is your dad a fan of sports and TV series? No matter where he is, with AppleTV 4K, whether at the cottage, at home, at the hotel, he can watch his favourite series or sports. Plus, for the baseball fan, Apple and Major League Baseball are streaming select games on AppleTV+ for free. Is he a fan of Netflix, Crave, TSN, Sportsnet, CBC Gem or CTV? Apps from these channels and many more are all available by subscription or free on Apple TV.
For a Home Theatre that Sounds Great at your Father's Home
Are you tired of watching TV at your parents' house and the sound sounds like when you were little? The Sonos Arc soundbar is what you need! It's time to put him at the centre of shows, movies, and games with crystal clear dialogue and two height channels that create an impressive sense of spaciousness. When the TV is off, he can stream its favourite jazz or opera music or podcast. He can easily control the soundbar with its existing remote, the Sonos app, his voice, and Apple AirPlay 2. He can even build out a full surround system with a subwoofer and pair or rears, and add more speakers around its home for multiroom listening. Everything works together over WiFi.
Buy the Arc Wireless Atmos Home Theatre Soundbar
Father's Day Gifts: An Awesome TV
We're quite a fan of Samsung's "Le Cadre" television at Gentologie, it's magnificent, and it fits wonderfully well into a decor. And in this age of NFT, he can scroll through some of his digital artwork (check compatibility).
Does your dad spend his summer away except to watch his sports games? Get him "The Terrace" by Samsung, a television specially designed for the outdoors. It's the perfect addition to a Station Grill outdoor kitchen.
Buy " The Frame"  by Samsung on Amazon
Buy "The Terrace" by Samsung on Amazon
The Ultimate Life Escape in a Porsche
New to the Montreal area in 2022 Porsche Drive, a daily and weekly rental service that provides a Porsche with delivery and concierge service pickup, is a great gift. Admittedly, you may not want to buy a Porsche from your father, but renting one to him for the short or long term is possible. Give him a special moment with an iconic 911 or add driving sensations to your next family trip with the Cayenne. The service, offered within a radius of 50 km around downtown Montreal, includes the delivery and collection of vehicles by a concierge service. Starting at $279/day. Also available in the Vancouver, Kelowna, Toronto areas.
More details on the Porsche Drive program
Cleaning will be Easier for your Dad with this Techno Vacuum Cleaner
Your mum is always telling your dad to clean up, he'll probably enjoy his job more with the Dyson Outsize+ vacuum. This is Dyson's biggest smart cordless vacuum. With twice the battery life and a laser dust detector, perfect for tech paper. Plus, it has a 25% larger vacuum head and 150% larger collector than previous models. So you have two vacuum heads designed for deep cleaning. As the saying goes, two heads are better than one.
Get free shipping on the Dyson Outsize+
Happy Father's Day!