Grey Goose Smooth Putt: Mini-golf for Adults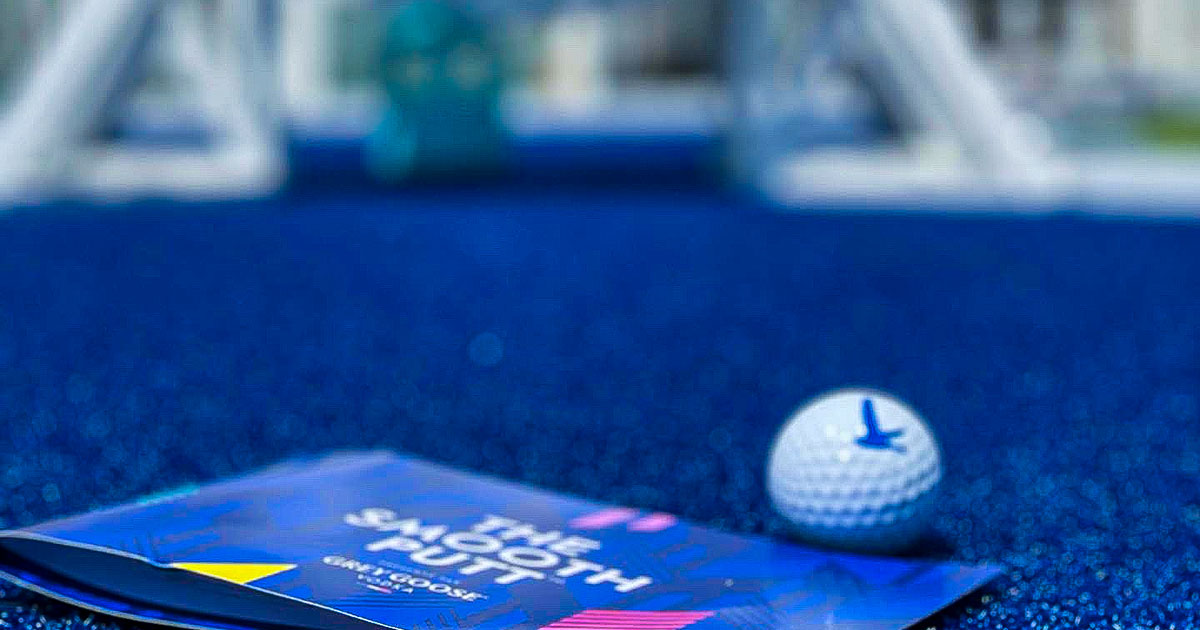 Throughout the summer, across Canada, from Montréal to Vancouver, discover the event Le Grey Goose Smooth Putt presented by the famous high-end French vodka. This sporting and lifestyle experience will give you a fun time while sipping a delicious cocktail.
The Grey Goose Smooth Putt: Pleasure and Cocktails
Until August 4, this 9-hole mini-golf course will be deployed at the Grand Quai du Port de Montréal, including a bar that serves Grey Goose Vodka soda cocktails prepared to perfection by a team of experienced mixologists.
Dear golfers, you can reserve your spot online now on the greygoosesmoothputt.ca website. The price of each ticket is $21 (plus taxes and management fees) with a maximum of 4 seats available per time slot.
Each ticket includes a round of 9-hole mini-golf as well as a personalized cocktail with the famous vodka.
A Canadian Tour for the Cocktails Lovers
Launched in Toronto, the queen city, from July 9 to 18, the Grey Goose Smooth Putt will travel to Calgary from August 13 to 22 at Fort Calgary and will end in Vancouver at the Waterfront Station from August 28 to September 6, 2021. If you are travelling in these Canadian cities, it will be a chance to discover one more activity in fun and sporting environment while relaxing. Golf enthusiasts, this will be your most refreshing round of the summer.
Le Grand Fizz: A Signature Cocktail for The Grey Goose Smooth Putt
Effortlessly extraordinary, Le Grand Fizz will forever change the way you enjoy a spritz with Grey Goose, lime and St-Germain for the ultimate serve.
Ingredients
35 ml VODKA GREY GOOSE®
25 ml ST-GERMAIN® Elderflower liquer
15 ml Fresh Lime Juice
3 fresh limes wedges
60 ml Cold Soda Water
Method
Fill an oversized cabernet wine glass with cubed ice.
Add vodka, lime juice, and St-Germain
Then squeeze the lime and set aside.
Top with Soda Water
Stir and garnish with lime wedges and a GREY GOOSE shaker.