François Thibault of Grey Goose: Passionate Creator
12:28
updated on Jul Sun 2021 12:53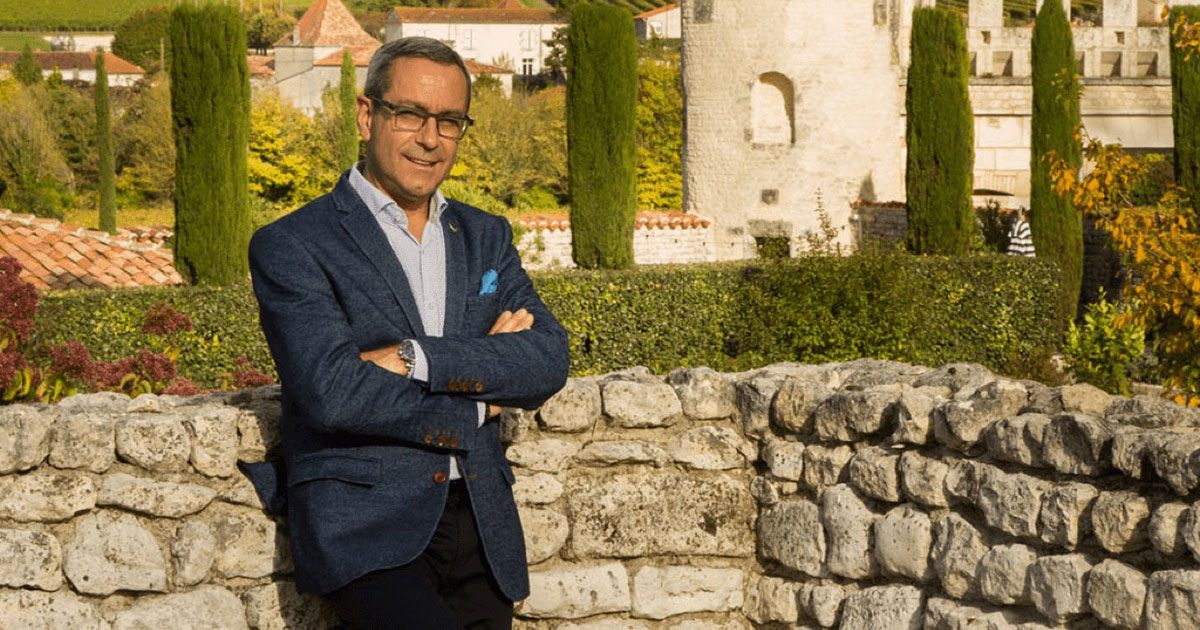 I had the chance to meet Mr. Thibault very recently, during an evening at the restaurant Perles et Paddock in Griffintown. I didn't know much about his story, except that he is the cellar master who created the first French vodka, and in the Cognac region. Nothing less. Here is my meeting with François Thibault of Grey Goose.
The Passion of Creation by François Thibault of Grey Goose
The first thing we ask ourselves when we meet the Chai master who created the recipe for Grey Goose vodka, is whether after more than 20 years he is still passionate about his product? To ask the question is to answer it. After all these years, he is still the one who oversees the artisanal manufacture of Grey Goose, in order to ensure its exceptional quality. His passion for different alcohols comes from his family, winemakers in Cognac, where he is still today. After studying viticulture and oenology in the regions of Burgundy and Bordeaux, he began a career by taking charge of a wine production plant.
It was after a few years that he decided to return to his native lands to create products for which he devoted love, Cognac and Pineau de Charentes at H. Mounier. As is the tradition, he learned the hard way of the job, spending 7 years learning this expertise and acquiring all the qualities in order to become a Chai Master. It was in 1982, when his mentor went into retirement, that François's ambitions were fulfilled and became the successor and then became responsible for the quality of the known Cognac.
The Grey Goose call
While François had been in the field for more than a quarter of a century, it was an old friend, Sydney Frank, now deceased, first importer of Jägermeister in the United States and creator with François du Cognac Jacques Cardin, who proposed him a new avenue, to create a superior 100% French luxury vodka. It is with his adage of it is only with the best products that we obtain a quality product that Thibault joins the adventure.
Searching for the best wheat
It is thanks to a baker friend that he found the best wheat, that of the region of Picardy, the same as the one you find in the best baguettes that make the happiness of all those who pass on the Champs Elysées. It must be said that he had his recipe in mind and it is with pure spring water from Gensac-la-Pallue that he mixed his wheat to obtain the recipe we have today. Moreover, it is this same recipe, produced in France, that you will find today for all the bottles of the planet goes without saying. François's motto, which he once again uttered at our supper, and which I loved to hear as an entrepreneur: "I had no idea it was impossible, so I did it," a quote from the famous American writer Mark Twain.
For the holidays, Grey Goose offers a beautiful box with a recyclable metal packaging, it is made to put flour after use. The link between wheat and vodka is well present in the marketing of this magnificent box. But hurry, for you will find it only for a limited time.

Voici une petite recette à déguster près du feu en ce temps des fêtes.
The Grey Goose Fireside
Enjoy the true flavours of winter with this maple and grapefruit cocktail.
INGREDIENTS
20 ml Vodka Grey Goose
2 teaspoons organic maple syrup
1 pinch of salt
1 sprig rosemary—leaves removed Fresh pink grapefruit juice
METHOD: 
Crush rosemary, maple syrup and salt.
Add ice and Vodka Grey Goose.
Fill the glass with fresh pink grapefruit juice.
Stir.
Garnish with the rosemary stalk.
Find our Espresso Martini Recipe here
Learn more about the company here
Grey Goose in SAQ
Grey Goose in LCBO