Pur Vodka Ultra Premium, a new branding to conquer the world
16:38
updated on Jun Sun 2021 11:41
So what does it do today officially 2 years as their second product, romeo's gin is launched, I wanted to talk to you about the new branding of the Quebec  Pur Vodka Ultra Premium.
Pur Vodka Ultra Premium, a brand image that resembles its owner
It is therefore with great pleasure that I went to my friend Nicolas Duvernois, founder and CEO of Pur Vodka, and also my friend to talk a little about this new product. Busy between the decorations, a move, and a new girl asks a lot of attention, it is with pleasure that Nicolas answers my questions, which end up being a discussion. This is the 5th evolution of the bottle of Pur Vodka Ultra Premium (you have them a little further down): There was the first, a transparent bottle with a golden writing, the second, a square bottle with a writing a little more flashy recalling Las Vegas, then this same bottle in round shape, the special edition of the format 375th anniversary of Montreal in collaboration with Ryan Labrosse and finally this new bottle all refined. It will be noticed that the constant of the transparency remains present through all these editions. It is a reflection of Nicolas, a being who says what he thinks without hiding. He even gave himself up in his book (in french) ENTREPRENEUR À L'ÉTAT PUR, on his journey to create the best vodka in the world.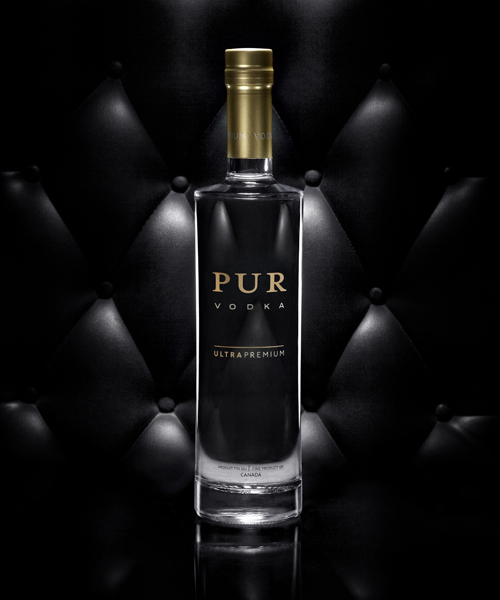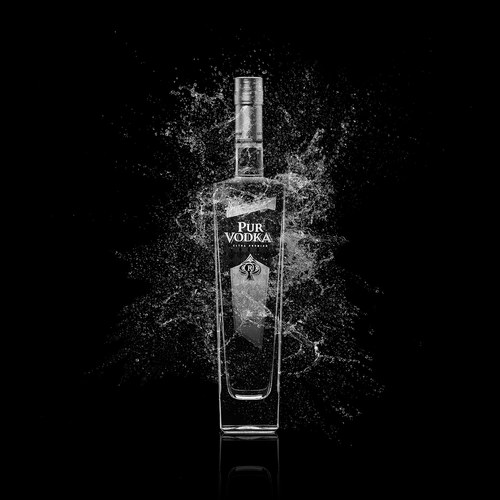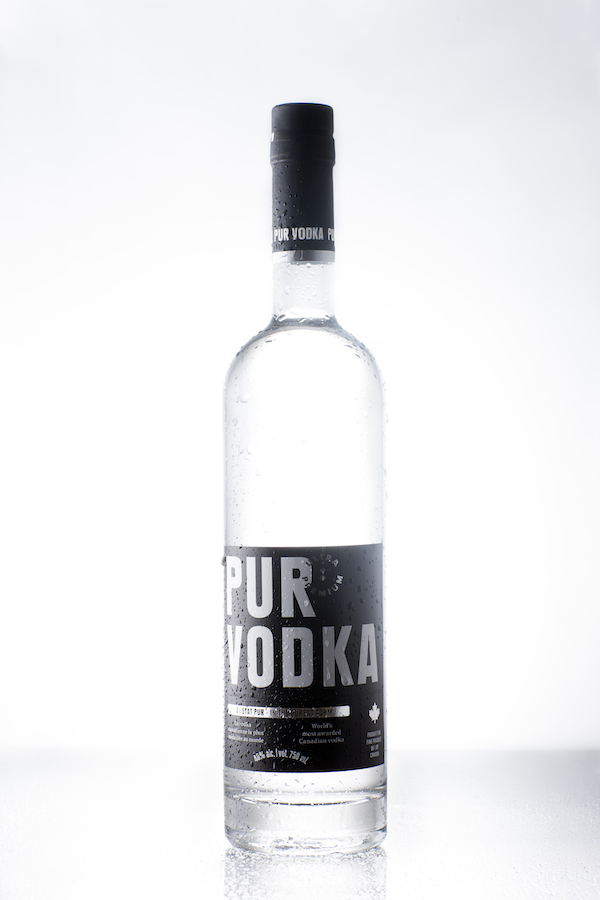 Like all entrepreneurs, I am one myself, passion is what drives us, and it's easy to see in Nicolas. He loves his product, he could have talked to me for hours (we had unfortunately not all this time). The work he put into this product, the development of early recipes. We can say that vodka is a neutral alcohol, but it can still be disgusting when you do not have the right recipe. In short, he wanted this new brand to represent him, that he really had the means and the time to do it now.
Develop a brand like Pur Vodka Ultra Premium, stop to move forward
Nicolas told me that to launch this new image, it took time. Time to think and stop. It was not easy because, for the first time, he trusted an agency, lg2, to redo his product. Pur Vodka used to make all its graphic variations internally, the work of the artistic director of the group, Christina Fayad. This time, in a close collaboration, it was to let a little go his ideas, let others embark, bring the mark further, sometimes to versions less loved, until the final result, a beautiful branding.
Behind, there is a search for more than a year, questions, questioning, in short, where Nicolas wanted to go with his vodka, and also a pan-Canadian distribution agreement with the Philippe Dandurand Wines , new countries in which Quebec vodka will be distributed, in short, perfect timing for this brand renewal.
A branding is beautiful, but the product him?
Pur is the most awarded vodka in the Americas with 57 medals won in the most prestigious international competitions to date : Global Vodka Masters, International Spirits Challenge, Beverage Testing Institute, year after year since its launch in 2009. It has since been named five times better in the world. All this in 8 years. It gives you an idea of the quality of this vodka from here.
By working hard, success has conquered. And also to inspire many other local producers who were able to make their entry into the SAQ more easily thanks to the hard work of Nicolas Duvernois and his team. And now he's gone to open doors to the world for Quebecers!