Spirits and more for the Holidays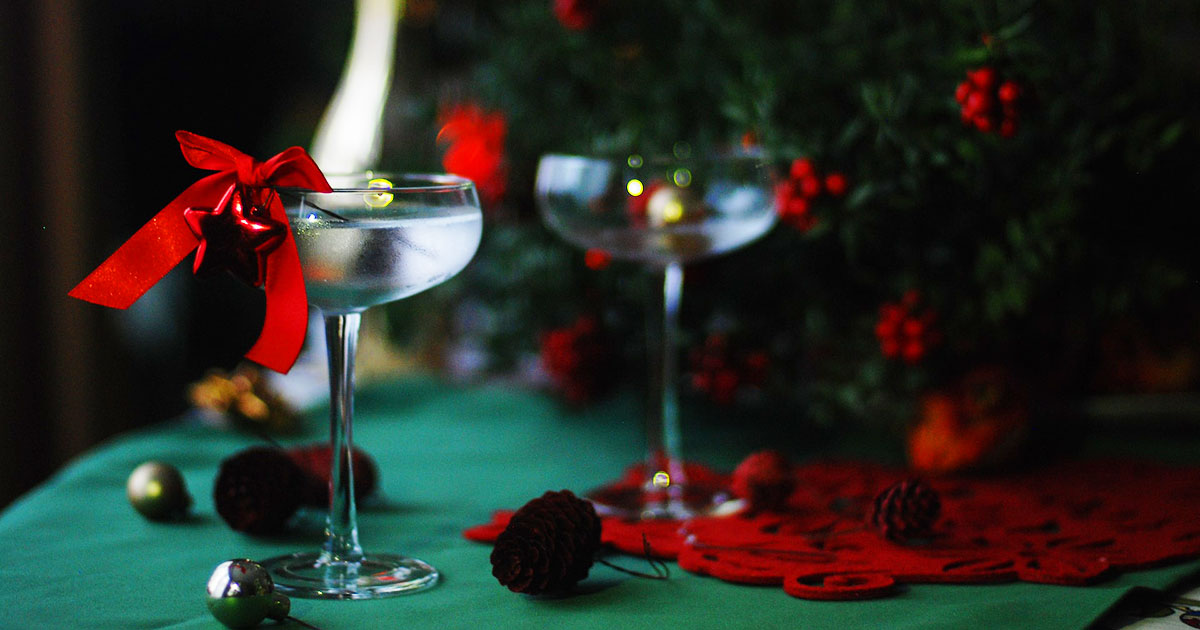 And so we are now at the end of the year. The season when long dinners and drunken evenings with family and friends will be part of our daily lives for a short time. Discover in this list, our choices of spirits and more for the holidays. Our in-house sommelier, Mr. Claude Boileau, will be recommending some great reds and whites for the holidays in the next few days. We'll be adding some sparkling wines as well.
Spirits and more for the holidays: A ready-to-drink Negroni for starters
Campari Negroni
Let's start with this all-in-one. You can't go wrong. It's all in the bottle, just pour over ice and add an orange. Certainly it will be difficult to find everyone's tastes, as the gin inside, I would lean towards the Campari owned Bulldog, may not be your favourite, same with the vermouth. But on a busy night like you're likely to have over the festive season, it's perfect although the size is a bit small (buy two)!
Soon in SAQ
On the rum side of things.
The Distillerie 3 Lacs Spiced Rum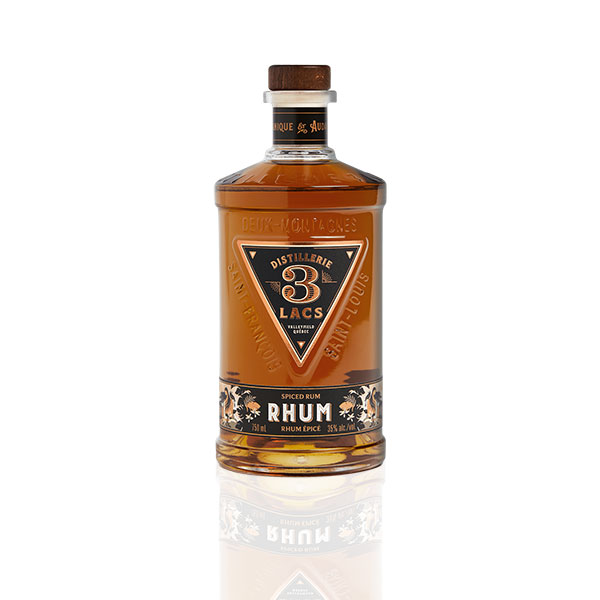 Who says Christmas celebrations say spices, this rum will be one of the perfect companions for your celebrations! Orange, vanilla and a mixture of spices of which they have the secret, it will undoubtedly seduce you. Try it in the Santa Sour recipe below with their orange liqueur.
Appleton Estate 21 Year Old
From Appleton, a distillery we really like, why not treat yourself to their 21 Year Old? All the rums that make up the 21 Year Old Nassau Valley Casks are rigorously selected, distilled with limestone-filtered water and aged for a minimum of 21 years in the tropical climate of Jamaica. It reveals a floral scent that blossoms into a unique nutty bouquet, with rich notes of vanilla, bursts of orange peel, nutmeg, hot coffee and cocoa. It is recommended to serve it in a cognac balloon glass to appreciate all its fragrances.
Zacapa No. 23
One of the excellent rums to have on hand. In fact, Mr. Chris Natale's Beyond Bond recipe uses it. Zacapa No. 23's delicate and unique balance of flavours comes from a blend of rums aged between 6 and 23 years, from the "Sistema Solera" aging process. This is aged in selected casks that have previously been used to age robust American whiskey, delicate sherries and fine Pedro Ximénez wines, creating a smooth and balanced rum. Enjoy it neat, on the rocks or in your favourite cocktail.
Spirits and more for the Holidays: On the cream side
It's impossible to forget creams this festive season, whether it's in your evening cocktail, your morning coffee or something else. Here are some of our choices. There's also Buffalo Trace's Bourbon Cream.
Disaronno Velvet
: A Revisited Classic
It was during a meeting with the brand ambassador of Tia Maria and Disaronno, Mr. Daniel Boulianne, that I was able to taste two of his products.   First, the Disaronno Velvet, a nice surprise. Not too far from the original, with the almond taste blending very well with the cream. You will discover a silky texture and a warm feeling, a floral and fruity character of almonds as well as chocolate and vanilla notes.
Here is a recipe that is sure to be popular with your guests, an alternative to the espresso Martini.
The Velvet White Espresso Martini
Smooth, creamy and incredibly smooth, Disaronno Velvet White Espresso Martini is the perfect cocktail for espresso martini lovers.
Ingredients
50 ml | 1.6 oz of Disaronno Velvet
25 ml | 0.8 oz of Tia Maria
25 ml | 0.8 oz of PUR Vodka
Method
Mix all ingredients in the cocktail shaker
Pour into a martini glass.
Decorate with three coffee beans.
Tia Maria Matcha: For Tea Lovers
The Tia Maria Matcha is a cream, but with Matcha tea. It's a surprising flavour and it's something you don't find on the shelves, you can distinguish a slightly more floral taste, but with the pleasant sweetness of the cream. The idea of Tia Maria, which is already in the coffee business with its original cream, is to reach out to tea lovers, for whom no cream exists.
Saint Crème: In the Maple Fudge family
Here's a cream you may know. Saint-Crème. The idea of reproducing the taste of maple fudge in an alcoholic drink is a winning one. However, like the original product, consume in moderation, the sugar is really present. Try it in your cocktail recipes.
Licor 35: Portugal in a bottle
You've probably heard of Pasteis de Natas, the famous cream tarts found in all restaurants and pastry shops of Portuguese origin. Well, their taste is now in a bottle. It's really surprising, not too sweet (it's still a cream there), and very good in cocktails.
Spirits and more for the Holidays: Vodka is a necessity
PUR Vodka Autographe 04 in collaboration with Domaine Queylus 
This vodka, which we talked about in this article, is quite simply a collector's item, it is sweet, thanks to the pinot noir must that makes it up. You will appreciate it with a big ice cream. For your cocktails, choose PUR Vodka.
Spirits and more for the Holidays: We cannot forget about the gins
We could have named you an incredible variety of gins, but let's get out of Quebec with some gins that are a little more extraordinary and impress us. But if you're looking for a Quebec product, we recommend romeo's gin or Menaud which are exceptional products.
Tanqueray Nº Ten
The citrus scent of Tanqueray Ten is simply magical. The bottle itself makes an incredible gift as it is so beautiful. You'll love it in a simple gin and tonic, a Negroni, a Tom Collins or a Martini. It's also Stanley Tucci's favourite gin. Recipes for it can be found here
Cocktail 50/50 Tanqueray Nº Ten Martini
A perfect way to start the evening, this lower alcohol Martini is really interesting.
Ingredients
35 ml of Gin Tanqueray Nº Ten
35 ml of Dry Vermouth
Orange bitters
Ice
Martini glass
A zest of pink grapefruit
Method
Pour 35ml of Tanqueray No. Ten gin into a mixing glass.
Add 35 ml of dry vermouth and two dashes of orange bitters.
Fill the glass with ice and stir until the mixture is cold.
Strain and pour into a cocktail glass.
Garnish your cocktail with fresh grapefruit zest, squeezing out the oils before placing them in the glass.
Hendrick's Neptunia : Under the sea…
The newest edition of Hendrick's. This one had a slightly more secretive launch, but we had the chance to taste it at an A3 (Association des Agences de Vins et Spiritueux du Québec) event recently. What we have here is, as the name suggests, a sea-influenced gin, so why not take the opportunity to perhaps pair it with oysters and caviar, and make a martini with seaweed and cucumber. You could also make a gravlax out of it or serve it as an aperitif with a huge platter of seafood from our friends at La Mer Fish Market.
Spirits and more for the Holidays: Bring the Tequila to your celebrations
Discover two excellent products, the Patrón and the Don Julio. Both are easily comparable. High-end products that are simply delectable and fine. Not to be drunk as a shot, but to be tasted and enjoyed.
Tequila Patrón.
We love it, it's been on our list of favourite tequilas for ages. Sweet, delicious. It's got everything you need to join your celebrations. Check out some great recipes here.
Don Julio 70
Another premium tequila. This is the world's first Añejo Claro tequila, accumulating 70 years of knowledge, expertise and innovation to produce the smoothness of a Blanco tequila and the complexity of an Añejo tequila for a totally unique experience.
Spirits and more for the Holidays: The Whiskies : Keep or Give?
On the Johnnie Walker side
The Johnnie Walker whisky blend remains a classic to give as a gift or to treat yourself. There is something for everyone. For this list, we've chosen two that we think will be perfect for the holidays.
Johnnie Walker Gold Label: For the gourmet
Discover a gourmet whisky with aromas and tastes of honey, fruit, almost pastry, which could go perfectly with your log on Christmas Eve.
Johnnie Walker Blue Label: For the perfect moments
For a great moment, after the meal to relax, the quintessential Johnnie Walker with the Blue. The Blue is a blend of the finest Cardhu scotches. It is a refined product with flavours and aromas of cedar, sherry, spices and a long and pleasant finish that you will love.
Glenfiddich, perfect throughout the meal.
Glenfiddich has a range big enough to make a meal out of. By the way, the Thanksgiving meal pairings can work very well for Christmas.
World Whisky Ao Suntory: To travel around the world
A harmonious blend of five great whiskies from around the world. Deep pineapple aromas with hints of vanilla and wood. Complex, smooth and mellow on the palate with flavours of smoke and cinnamon with spicy and woody notes on the finish. Drink it on its own or on ice. There is also a pleasant and sweet caramel taste. The whisky is still young and lively.
Bowmore Masters' Selection 22 Years:For the Smoky taste lovers
Do you have cigar lovers in the family? The Bowmore 22 will satisfy them with its smoky aromas, and its saltiness which could make it go with oysters, as well as its very present peat. This is not the first whisky you should try with its strong taste and very present smoke. Learn more about the Bowmore distillery in this article.
Soon at SAQ
Soon at LCBO 
Soon at BC Liquors
FromThe Dalmore, if you missed our giveaway
If you missed your chance with our competition, you can still get The Dalmore's delicious whiskies across the country and beyond.
The Dalmore 12
For a neophyte, starting with the basics, this is an excellent product to venture into the world of The Dalmore. An exceptional single malt matured in ex-bourbon American white oak casks and matured in rare and aged oloroso sherry casks. It is a wonderful introduction to the range.
The Dalmore 15
The epitome of their house style, this single malt is finished in various styles of sherry casks, including Apostoles, Amoroso and Matusalem oloroso.
Spirits and more for the Holidays: Liqueurs, for the digestive or in cocktails.
3 Lacs Orange Liqueur: for Triple Sec lovers
A magnificent product, delicious, perhaps a little too easy to drink even, it will be delicious in cocktails, like the ones available on the distillery's website (we give you the one of the Santa Sour just below) or on ice, as a digestif.
Santa Sour
Ingredients
1 ½ oz 3 Lakes Orange Liqueur
½ oz 3 Lakes Spiced Rum
½ oz Fresh lemon juice
½ oz Simple syrup
½ oz Cranberry juice
1 egg white
Method
Pour all the ingredients into a shaker without ice
Shake for 30 to 45 seconds or until smooth.
Add ice and shake for 30 seconds.
Strain through a fine sieve into a cup.
Glass: Cup
Suggested garnish: Grated nutmeg
Grand Marnier : l'essentiel des Fêtes
It's no secret that it has been on the Gentologie tables for some time. It was after meeting Patrick Raguenaud, now a brand ambassador, that I picked up his habit and bought this product at Christmas (we are also often given it as a gift).
Discover how to celebrate with Grand Marnier
Spirits and more for the Holidays: Cognac, to enjoy
Remy Martin, The Quintessence
Impossible to forget Rémy Martin in these times of jubilation. Superb cognacs that will make you spend a good moment relaxing in front of the fireplace.
Spirits and more for the Holidays: For cocktail who sparks!
The Prosecco DOC
You will certainly see the Aperol Spirtz appear at your parties, and that's fine. The Proseccos that make up the Aperol Spirtz are very similar, the difference is not huge, especially in a cocktail. The Ruffino, the Cantine Maschio, the Fiol or the Bottega with its golden bottle are all perfect for this purpose. With a sweet dessert, the Ruffino is perfect! If you are looking for sparkling wines to enjoy on their own, choose champagne or a Franchiacorta if you want to stay in Italy, they will really satisfy more.  That's why we suggest Spirits and even more for the holidays.
Spirits and more for the Holidays: Let's get serious with chmapagne
We have a few suggestions in our ultimate gift list, and our sommelier Claude Boileau will be giving you his list soon as well, but we couldn't pass up a little extra for your gifts.
The Art of Gifting Experience by Moët & Chandon
For champagne, Roger Federer's favourite, Moët & Chandon, has two "The Art of Gifting" experiences in the country where you can personalize bottles. At Carrefour Laval (while you're there, shop at the new Nespresso boutique) and at Holt Renfrew at 50 Bloor Street West in Toronto.
Happy Holidays to all and drink responsibly. When you drink, don't drive.