Oysters & Caviar: Freshness and luxury on the menu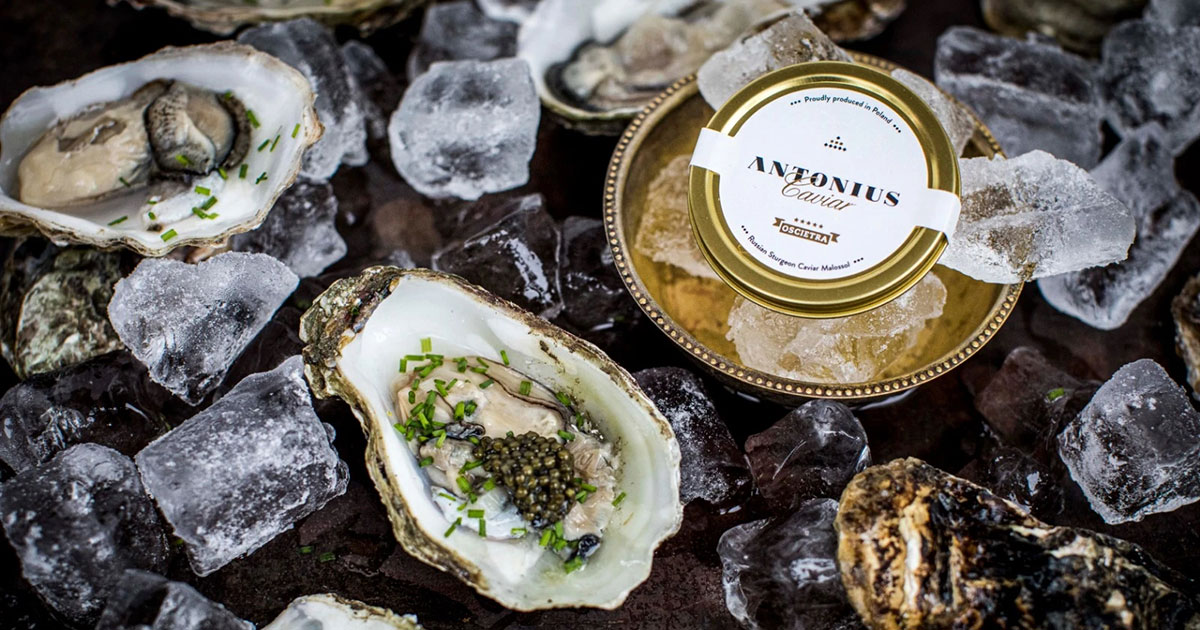 While I love their products, I don't think I ever told you about this wonderful online boutique that contains treasures from the sea, Oysters & Caviar. The latter has among its customers the best Canadian restaurants and the finest gourmets in the province.
Oysters & Caviar : A precious knowledge
It's been over two years since François-Xavier Dehédin launched the online store Oysters & Caviar, after spending nearly 10 years at La Mer Fish Market. There is no need to say that oysters, caviar, fish, and cooking are all well known by François-Xavier! Of French origin, you will immediately see it by his accent, he studied in the city of blues and the Blues, Saint Louis, then came to Canada, more precisely to Montréal, where he began his career in the kitchen in various high-end restaurants in Montréal. Subsequently, wanting a more stable schedule, he headed to La Mer Fish Market where, as I told you above, he remained there for nearly a decade as Director of Operations. So when you shop for a product at Oysters & Caviar, the freshness you know it's there!
Antonius Caviar : The best Caviar
Having the chance to know François-Xavier is to discover little by little the world of caviar. An exclusive distributor of Caviar Antonius in Canada, the latter is found in the homes of the finest gourmets in Canada, as well as in great restaurants such as Laurie Raphaël in Québec, Alo in Toronto, , to name a few. It must be said that gourmets very much appreciate the caviar imported by François-Xavier and the demand continues to grow. It must be said that the various caviar sold in the shop is produced and packaged on the farm, a rare commodity on the market. Discover the Antonius product collection here
Caviar Perlita : Directly from France
Oysters & Caviar also has another product, the French caviar from the Aquitaine region, Perlita, which also has the same quality as the Antonius, but a different taste. You will have amazing products no matter what you choose and have no doubts where it comes from, they are not from the Middle East or Asia like some big well-known brands, have no fear. They leave their farm and meet at your table.
What about the oysters?
As fall begins at the time of this writing, the months when oysters are at their peak! Also, if you've recently tasted the hot or cold oysters from Montréal restaurant Hoogan & Beaufort, it's the ones provided by Oysters and Caviar that you had at your table. The choice is sometimes difficult, but the freshness is always there. For this fall, I can only recommend one thing, try the 'discovery box" with four varieties of oysters. And bonus, you can have them delivered to your home, no need to travel. Discover all oysters here.
Having trouble opening oysters? See how to properly open oysters here.
Oysters and Caviar is also one of Gentologie's partners. We will also have a gift basket worth $500 titled among the contributors to our crowdfunding campaign for the print magazine if we reach our goal.
Visit Oysters and Caviar by following this link.
Share the post "Oysters & Caviar: Freshness and luxury on the menu"