Gentologie is celebrating its 2 years!
16:33
updated on Jul Tue 2022 22:59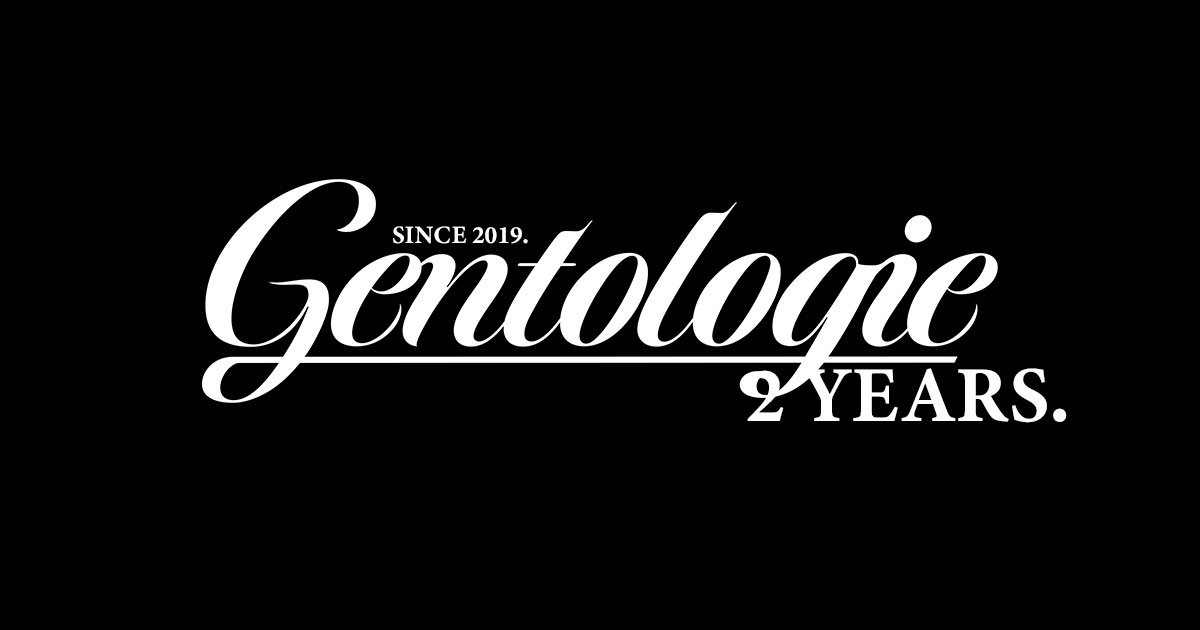 And yes, Gentologie is celebrating its 2 years today on September 17, 2021!
From digital to paper because Gentologie is celebrating its 2 years in style!
It was on this date that we switched from the RDPMAG platform to Gentologie by launching our first digital magazine, and soon, it will be our first print magazine, to which you can now contribute! It was at this moment frozen in time that we decided that our mission would be to make a bilingual platform for gentlemen, hence Gentologie. But hey, the road wasn't as great as a Porsche ride on the Autobahn, although we would have liked it to be. Because when Gentologie celebrates its 2 years, we want to celebrate.
Gentologie celebrates its 2 years: A road full of challenges
As this unique positioning for a bilingual male media began to gain recognition, we had a magnificent launch at Cosentino for the second issue of our digital magazine, a few weeks before Christmas. The start of 2020 bode well. We were preparing to launch workshops with our partner Oysters & Caviar, and after a stay at Fairmont Le Château Montebello, the pandemic we are currently experiencing has turned our plans upside down. On March 13, 2020, Quebec, and the world, was put on hiatus, and Gentologie also by force of circumstances.
So outings and events have been cancelled, bars and restaurants have been closed, and many have cut spending. Including advertisers. For many, everything has been invested in the now-famous plexiglass. But, you had to get up, after having taken a step back to digest it all. Starting a business is a constant challenge, pandemic or not. At Gentologie, we love challenges and we believe that we can do more.
2020 : The year the Gentleman had to get up
In the summer of 2020 was that of denunciations, the summer of #metoo and the start of the wave of femicides. Obviously, talking about men was becoming a bit taboo, we felt there was something to do, a space to uplift Gentologie, and men.
It was at this time, around our incorporation date, in November 2020, after having read "The Infinite Game" by Simon Sinek, that I decided to change the vision of Gentologie, which now reads as follows: "To make gentlemen of all men," as mentioned above. It is quite a challenge.
Even I, the president of Gentologie, must admit that I am not always a gentleman, and that sometimes I tend not to always be alert to certain issues. I tend not to believe right off the bat, I need some evidence to convince myself, I admit that everything you see on the networks certainly doesn't help. In short, I try to evolve, to think differently, but this does not happen overnight.
I have had and still have strong opinions that are not to everyone's liking and may offend some people, and I apologize for that. It is often very (too) easy with social networks, these perfect outlets to let go of your gall quickly (in a more or less good way). Let's be honest, shouting alone in front of your TV is much less satisfying, except maybe during hockey games to cheer on your favourite team (Go Habs Go). But the human being evolves, and so do I. And we all have to move in the right direction. Make more room for kindness, equality, communities, the well-being of all, to protect the weakest, to openness, to gallantry, etc.
Soon, the print edition of Gentologie Magazine
In order to promote this development, people need to read us. And for that we need to end up in many hands as possible. The idea of the printed magazine comes from the fact that we have to get out of our screens. After a year and a half that we have just lived, we, and I include myself in this, have had en masse virtual meetings, zoom, Netflix, and more.
We therefore hope to succeed in setting up this printed edition in order to bring a form of evolution for magazines and websites for men. Because as one person has already said, in criticizing Gentologie, there is certainly no shortage of places for men on the internet. But I think there is a lack of space for gentlemen, for savoir-vivre. Every day, writing for Gentologie, proposing partnerships for Gentologie, at restaurants for events, I try to be gentlemen. In my way of speaking, in my way of being, etc. In short, the setting up of this medium helps me first and I hope that it will help others.
With that, thank you for following Gentologie for 2 years, and I wish us many more, and I also want to help us grow to make gentlemen shine.
Don't forget to support our crowdfunding campaign for the print magazine, it ends on October 15, 2021.