The Perfect Thanksgiving Dinner for Gentlemen
16:07
updated on Oct Sun 2022 12:44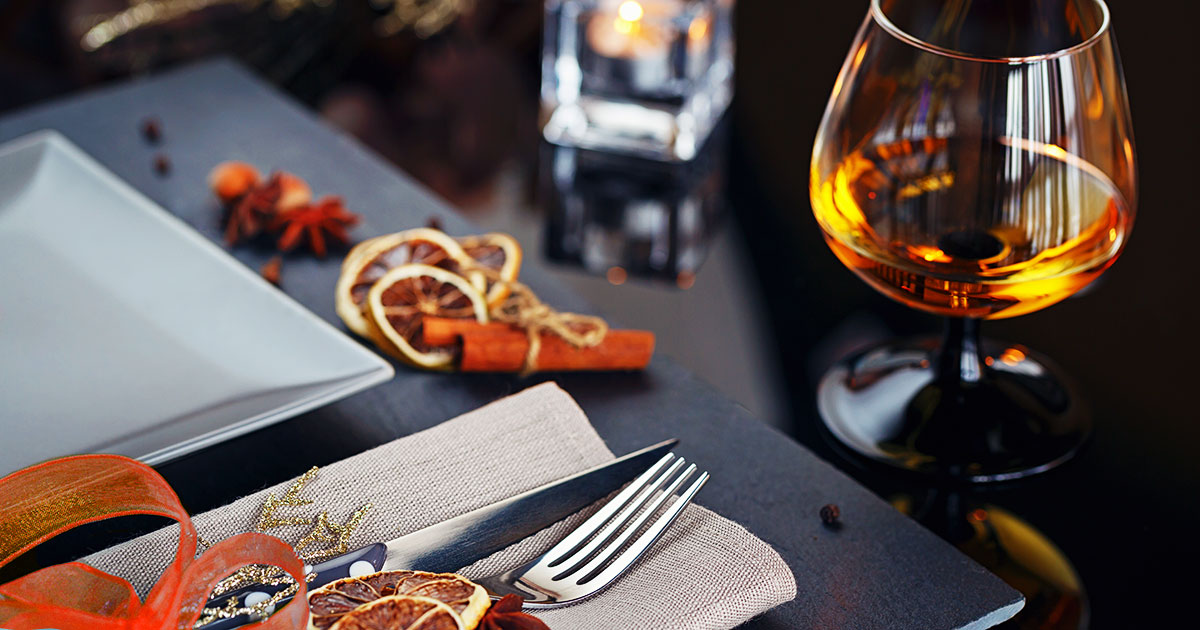 Thanksgiving is just around the corner, it's this Monday, October 10, 2022 if you've forgotten. To give you some ideas, we thought we'd pair Glenfiddich whisky with your big meal. So here's the perfect Thanksgiving dinner for gentlemen with pairings suggested, except for the second course, by Jamie Johnson, Glenfiddich's national brand ambassador in Canada.
First course: The tasty charcuterie
Start with an Old Fashioned – A well-balanced cocktail is the perfect introduction to an evening and a great way to warm up your palate. With a Glenfiddich Bourbon Barrel Old Fashioned 14 Year Old (Available in SAQ – Available in LCBO), made with only the latter whisky, simple syrup and Angostura bitters, it's a classic cocktail with sweet and spicy notes that contrast perfectly with the savoury, savoury notes of charcuterie, nuts and cheeses. A delicious way to start your evening.
Second course: The soup
What could be better than warming up with an excellent squash soup? This is an easy second dish to make and the abundance of squash on the market is incredible and they are very affordable in terms of their sometimes titanic size. Enhance your soup with Antonius caviar from our friends at Oysters & Caviar to add a touch of luxury to your meal. You'll be amazed at how the saltiness of the caviar and the sweetness of your squash will be a perfect match.
For this comforting appetizer, go with Glenfiddich Fire & Cane (Available in SAQ – Available in LCBO), which is a bold fusion of smoky and sweet notes. By marrying peated whisky with bourbon barrel-aged malts, then finishing them in Latin rum barrels, they've created an exquisite whisky with smoky campfire notes and toffee sweetness. Perfect for Thanksgiving!
Third course: The main course for the perfect Thanksgiving dinner for Gentlemen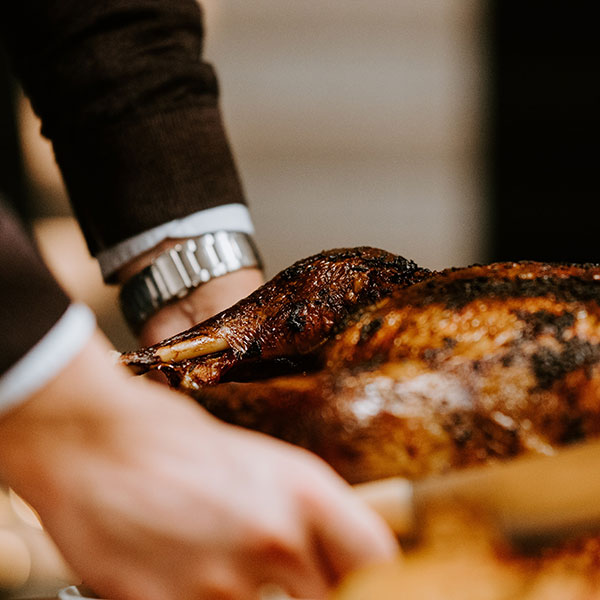 A classic Thanksgiving dinner deserves a classic single malt. Glenfiddich 12 Year Old (Available in SAQ – Available in LCBO) is an iconic addition to your festivities. The bright whisky with notes of orchard pear and honey pairs incredibly well with all the savoury flavours in your turkey, and will give your meal a chance to shine. Wanting to take your dish to another level, why not add Antonius Caviar (learn more here) as a side dish instead of the traditional cranberry sauce which will bring a little saltiness perfect to offset the whisky.
Fourth course: Dessert
To accompany a rich, sweet dessert like the St. Regis Toronto's Louix Louis "The King's Cake," which is a thirteen-tiered chocolate cake with 64% Guayaquil ganache, hazelnut-chocolate buttercream, vanilla ice cream and chocolate sauce, treat your guests to a complex, multi-faceted single malt with notes of dried fruit, stewed apples and almonds. Glenfiddich 18 has been aged to perfection in small batches in the finest American oak and ex-sherry casks. A pumpkin pie might also be a great idea to go for the dried fruits present in this superb Glenfiddich 18 Year Old (Available in SAQ – Available in LCBO).
Fifth Service: Digestive and Grand Finale for the Perfect Gentlemen's Thanksgiving Dinner
The end of that lovely meal with family, friends or a couple should be a celebration, and there's no better way to celebrate than with Glenfiddich's finest single malt (regular edition we might add). Their 23 Year Old Grand Cru (Available in LCBO) is the perfect end to an evening, bringing with it an effervescent lemon flavour, and a hint of rich brioche and vanilla flower. Uniquely finished in a French cask, an after-dinner toast with Grand Cru is sure to bring a celebratory touch to the end of your special evening. Available in LCBO, but not in SAQ, but you certainly have time to make a diversion to Ontario over the long weekend.
Happy Thanksgiving to all!