The Training of Bond, James Bond
09:17
updated on Jan Mon 2023 10:25
The action and fight sequences in "No Time to Die" are spectacular! Some are performed by a stuntman, others by none other than Mr. Daniel Craig, the British actor who plays the illustrious character of James Bond. Let's take a look at the training routine required to build a physique similar to that of Agent 007. Here's the training of Bond, James Bond
In partnership with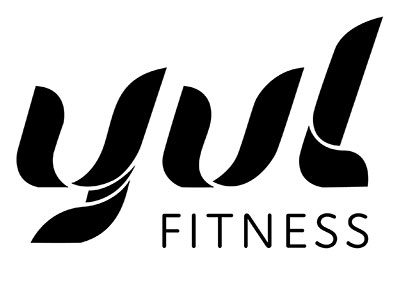 Having played the role since 2006 in "Casino Royale", Mr. Craig knows exactly how to transform his body for this demanding role. To fully embody (pun intended!) the British spy, the actor turned to trainer Simon Waterson to ensure he was ready for the challenges ahead. Essentially, he was supposed to train for 45 minutes a day during the week, and "actively rest" over the weekend, which meant he would swim and do some light stretching. 
Want James Bond's body and have 12 weeks to invest in your transformation? Start with the workout program below. Even if you're not very athletic, with consistency and progression you can gain muscle mass. 
The Training of Bond, James Bond: Setting Goals
Start by determining your goals clearly and precisely, and putting them down on paper. A good basic goal for the first 3 months is to add 5 pounds of muscle to your body, and lose a few pounds of fat, to refocus your body composition. 
How do you know if you are losing fat or gaining muscle? It's simple: take your measurements. The best and most accurate way is through the help of a professional, like our trainers at YUL Fitness. Alternatively, you can do it yourself with a scale and body fat caliper, which you can find online. Also, take a few shots of yourself in your underwear so you can track your before/after progress. 
Build a training schedule
Start your workout plan and get started. Block out 4 days a week where you will complete 45 minutes of daily training. What are you willing to sacrifice: Netflix, video games or Instagram? You are capable and your discipline will pay off! Without this effort, you are doomed to failure before you even begin.
Now that you've established your training schedule, remember to measure and track your workout as it progresses. Consider the following apps, which are all good options for this intended purpose: Strong, Hevy or 5×5. 
The Training of Bond, James Bond: The Program
This workout is designed to gain muscle, lose fat and increase your cardiovascular capacity in 45 minutes a day. Complete this workout program 3 times a week and add a fourth day where you can bike or do high intensity interval running to reach your goals. Then track your progress with the Strava app. 
Here's the program: same letter exercises are in "super sets", which means there is no rest time between each exercise. Take 1 minute of rest between each set and block of exercises. 
Warm-up
 5 minutes of low intensity running

 

x30 Jumping jacks with 60 second rest
The Exercises
A1 > Shoulder loaded front lunges: 3×8
A2 > Renegade rows: 3×10
B1 > Single legged airplane: 3×10
B2 > Single legged pull-up: 3×8

 

C1 > One-armed standing raise: 3×8
C2 > Standing elbow curl: 3×8
D1 > Bench handstand with feet on ground: 3×8
D2 > Hands and feet alternating on the floor: 3×15 seconds
E1 > Shoulder rotation in boat position on floor: 3×15 seconds
E2 > Plank with alternating hand raises: 3×12
E3 > Crunch with load: 3×8
F > Continue with a high intensity interval with 3×30 seconds of knee raises
G > Finish with 3 minutes of foam rolling on your back and thighs
Gradually increase the number of reps and loads each week. If you have any doubts about your abilities, come see us at YUL Fitness and we will be more than happy to help you reach your goals!

Want a star body? Do what they do, and create your dream team of professionals by adding a nutritionist and an athletic therapist!
Want to go even further? Sign up for Jiu-Jitsu classes to learn the art of combat and become as powerful as a gladiator. You will build your physical and mental endurance.
You now have a James Bond worthy training regimen, and you will transform your physique with consistency and progression. It's not rocket science; it will be difficult and challenging, but you will be proud of yourself!
Enjoy your workout!
yulfitness.ca
1000 Rue Sherbrooke Ouest
Montréal, QC
H3A 3R3
Cover Photo: © 2021 DANJAQ, LLC ET  MGM. ALL RIGHTS RESERVED. + Louis Prud'homme