Taizu by Steve Leung. Asian inspiration
15:41
updated on Jan Mon 2023 12:38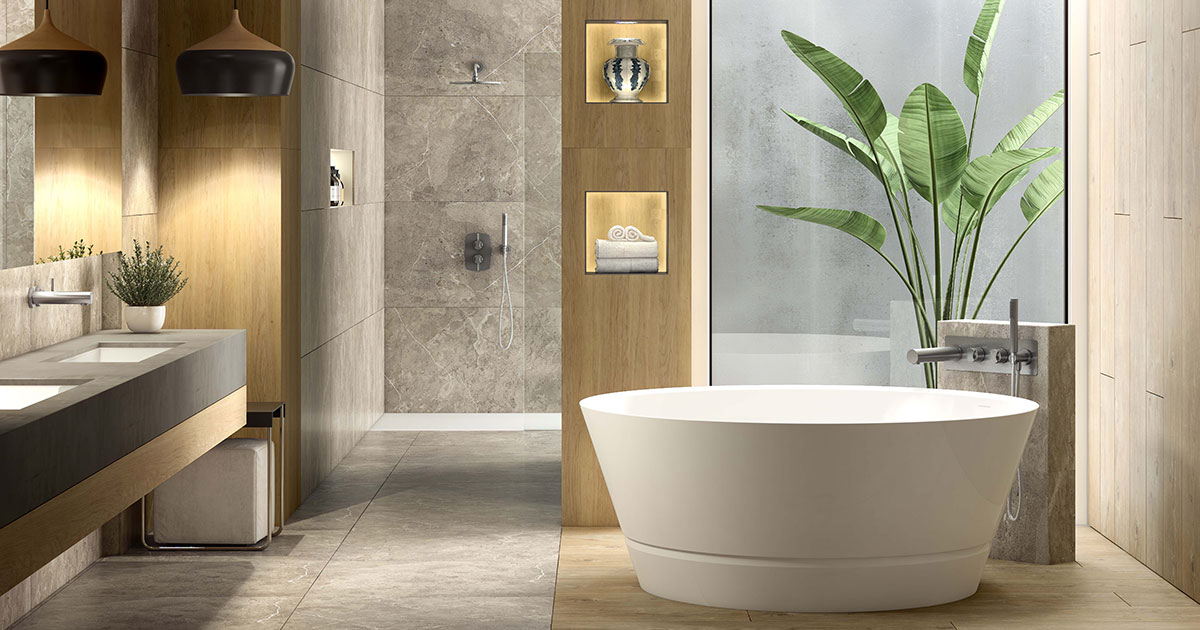 Winter is this season when the baths are long. So it is better to be well during this time spent in hot and often foaming water. The Taizu model is a sumptuous circular bathtub inspired by fine porcelain from the Song dynasty. This spa-style bathtub, designed by famous designer Steve Leung, based in Hong Kong, is a luxurious centerpiece that gives an Asian touch to any bathroom. Here are our questions to the designer of this sumptuous piece of art, Steve Leung. Here's the Taizu bath by Steve Leung for Victoria+ Albert.
The story of the Taizu
How did the collaboration with  Victoria + Albert start?
Victoria + Albert is a brand so renowned for its timeless and contemporary design that a collaboration seemed perfectly natural to me. When I was approached to create a high-end bathtub, I was delighted to start this collaboration with this highly acclaimed brand.
The emphasis that it put on luxury bathtubs fits perfectly with my philosophy in terms of bathroom design. Aesthetics, comfort and personal experience are the concepts that I value most. There are several small details that can transform an ordinary bathroom into a "private and comfortable spa" atmosphere.
The company always pays close attention to these kinds of little details. Working with them has allowed me to create an exquisite and unique shape with the unique material of QuarryCast.
What was the inspiration behind the Taizu bath?
Taizu was named after the great Emperor Taizu, the founder of the Song Dynasty, which represents a "golden" era in the history of China, renowned for its radiant culture. The design of the bath is inspired by Song ceramics, appreciated for their elegant and sophisticated proportions and their simple shapes. The art of ceramics reached an unprecedented level of perfection at that time thanks to exceptional craftsmanship, and this is precisely what I pay tribute to with the Taizu bath.
Bath Life in circle.
There are very small round baths on the market. Why did you choose this kind of design?
At the start of my collaboration with Victoria + Albert, I wanted to create something special. By studying their existing collections, there were already several magnificent oval and rectangular baths, so I saw this as an exciting opportunity to explore new avenues by presenting them with their very first round bath. By relating form to the inspiration of ancient Chinese culture, the circular form is an auspicious symbol that represents unity and perfection.
How does this model bring relaxation to life?
By establishing an intimate link between East and West, the Taizu celebrates the philosophy of Chinese well-being with a minimalist and contemporary design. Its very construction embodies relaxation with its gently sloping sides which promote comfort. Bathing is a soothing experience that rejuvenates body and mind: as everyday life can be more and more intense, this moment of tranquility is precious.
This is why each component of the bath, from the form to the craft work, through the manufacturing equipment is carefully chosen. This is to ensure the most luxurious and comfortable experience for the bather.
What other bathroom item would you like to create?
As I am intrigued and visually stimulated by what fine details can add to a room, I would like to challenge myself by creating a revolutionary bathroom faucet that harmoniously combines traditional Chinese heritage with a contemporary Western twist.
Originally published in the Gentologie Magazine Issue 3