The best ladies gifts for Valentine's Day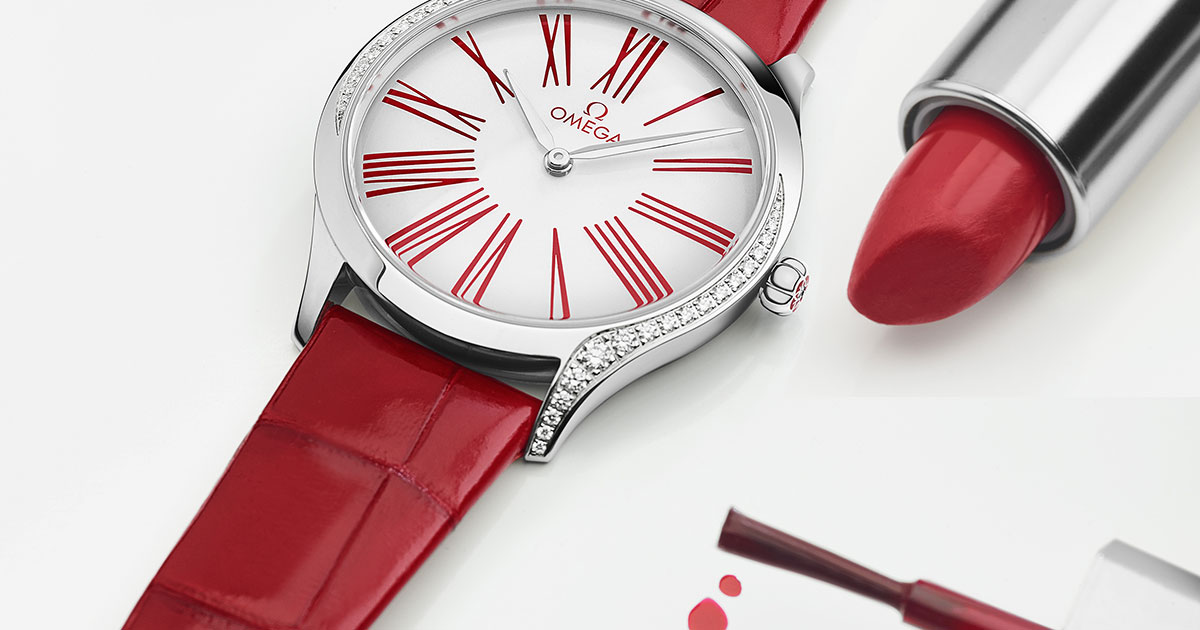 Valentine's Day is fast approaching, Sunday, February 14th to be more precise, so here's our list of the best ladies gifts for Valentine's Day. Find everything for the woman of your life. For gentlemen, it's this way.
The watches are at the tops of best ladies gifts for Valentine's Day
It would be very difficult to miss the watches, these are classics that are timeless. Let's get away from smartwatches which, while useful, have a life span that is ephemeral.
For a golden look, the De Ville by OMEGA
OMEGA has a long tradition of creating beautiful watches for women. In the contemporary Trésor collection, each watch has been crafted with a pure design and a truly modern edge.
For this model, the slim 36 mm case is crafted in 18K Moonshine™ gold and features 38 full-cut diamonds, which curve elegantly along each side. The white dial includes embossed Roman numerals and diamond-polished hands all in 18K Moonshine™ gold, while the crown features a single diamond, this time surrounded by a red ceramic flower made from five OMEGA logos.
Presented on an 18K Moonshine™ gold mesh bracelet with a silk-like pattern and a special foldover clasp, the watch is driven by the OMEGA Calibre 4061, which sits just behind a polished mirror caseback that is embellished by a metalized "Her Time" pattern.
For a cleaner look, the DolceVita by Longines
Since its inception, the Longines DolceVita collection has illustrated contemporary elegance of the Longines watchmaking brand worldwide. Inspired by the "Dolce Vita", it is an homage to the sweetness of life. Today, a new chapter in this collection opens with a unique interpretation featuring softened lines. These new variations will not fail to impress women who have made charm a way of life.
Learn more about the DolceVita
The Soja & Co. candles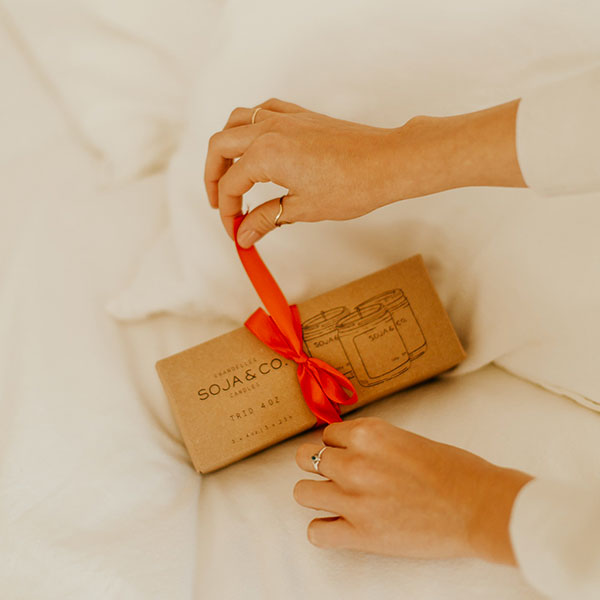 What could be better than beautiful candles, especially if their smells are also beautiful. Made in Quebec, it will rekindle the flame of the elected
Learn more about their latest collection
The iPhone 12 (PRODUCT)RED, the color of Valentine's Day
Red evokes passion, and a beautiful iPhone in this color will certainly delight her.
Discover the iPhone 12 by Apple
The unmissable Frette bed linen
From St. Peter's Basilica in Rome to the Orient Express train, the luxurious Frette sheets have been the finest of Italian linen since 1860. You may not have them for this Sunday, but when they arrive, you can fill it for nights.
La Nuît Trésor à la folie by Lancôme
La Nuit Trésor embodies the one and only moment when true love is at its climax. A unique moment of "lâcher prise", when time is suspended. Lovers are transcended beyond themselves and experience the thrill of love: an indescribable feeling that makes you forget everything and lose control…La Nuit Trésor à la folie is made with dazzling raw materials: a burning heart of Rose Essence, inflamed by the sensuous addiction of Bourbon Vanilla and intensified by smoldering Patchouli Essence.
photo
Learn more about this fragrance
The thorny issue of lingerie, always best ladies gifts for Valentine's Day
If I were you, I would not venture into this avenue, at least not directly. Why not give her a shopping spree in her favorite lingerie shop at your expense. Go with her, but let her try in complete privacy. Take a walk, and come back to settle the bill. The surprise will be all the more pleasant for you in the evening.
Tiffany & Co, a Valentine's Day essential
Tiffany's little blue box is hard to separate from luxury and Valentine's Day. Even if the latter is not red, it is the gloss inside that will seduce it whether for a great request or a precious gift. And she will be eternally grateful to you…. as are diamonds.
Learn more on this collection by Tiffany
A night at the hotel for Valentine's Day… or later
Play the great game of escape. Whether you're a couple or a family, try to escape one night in a hotel for a romantic evening. Try to take a two-bedroom suite if you are with your family, so you will have your privacy. The Ritz-Carlton, the Fairmonts (The Queen Elizabeth, Château Montbello, Le Manoir Richelieu, Château Frontenac, etc.) the Sofitel, the Saint-James, the Quintessence and perhaps the Four Seasons when it opens its doors again.
Flowers, always in the best ladies gifts for Valentine's Day
Yes, you need flowers, this is probably one of the best ladies gifts for Valentine's Day, and even if they are ephemeral their smell and beauty will be eternal in the memory of your sweetheart. Try to go in the natural and for local products. We recommend Prune The Flowers.
Learn more about Prune Les Fleurs
The Dyson Supersonic, an essential in the best ladies gifts for Valentine's Day
Un sèche cheveux, vous allez dire que je ne finis pas sur une note romantique, au contraire, bien souvent les femmes passent un temps incroyable sur leurs cheveux, avoir le bin accessoire comme celui de Dyson ne Les meilleurs cadeaux de Saint-Valentin pour Madame que bénéfique. Et, messieurs, vous pourrez peut-être même l'emprunter.
Learn more about the Dyson Supersonic
Discover our Valentine's Day section