The Gentleman in 2021 according to 5 women
17:58
updated on Mar Tue 2021 11:37
Leaving the floor to 5 women who inspire me was natural for the Issue 6 of Gentologie magazine. The question was simple. What should the gentleman be in 2021 and beyond? So here are their answers when 2020 was a year filled with challenges that led us to rethink our values, and how to better behave in society and intimacy. I share the article here on the Gentleman in 2021 according to 5 women in the run-up to Valentine's Day.
The Gentleman in 2021 according to 5 women: Carrie MacPherson
Content creator, journalist & blogger — Eat, Drink & Be Carrie
The gentleman in 2021
A gentleman is someone who always puts you first. He will open doors for you, pull a chair for you, and offer to carry heavy things for you. It will walk outside to protect you from traffic. It is someone who anticipates your needs even before you have to express them. In fact, a perfect gentleman is someone who always thinks of others before thinking of himself. He will do everything possible to make your life easier
Even in 2081 !
The Gentleman in 2021 according to 5 women: Frédérique Leblanc
Reserve Activation Manager — Breakthru Beverage Canada — Montreal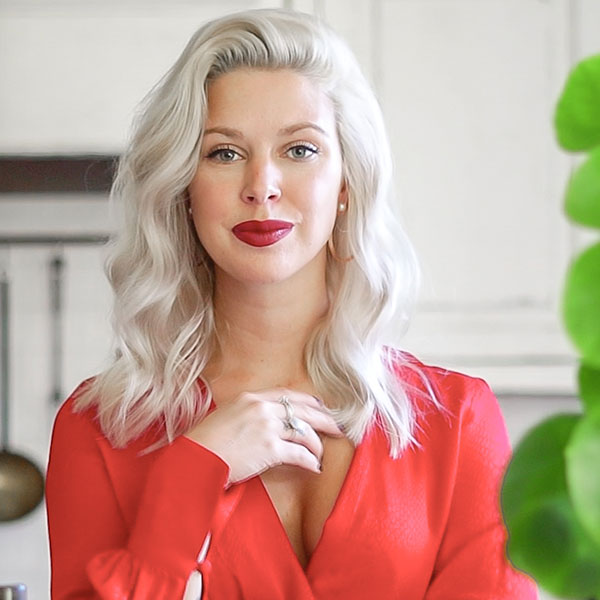 The gentleman in 2021
A gentleman is often recognized as a gallant, helpful, calm and polite person who opens car doors and treats his better half like a king/queen. Over the years, this vision of the "gentleman" concept has changed a lot for me. Today, to act in a gentlemanly way is to recognize the equality of beings, the people's strengths and weaknesses, and work on this relationship, whether romantic, friendly or even professional, accordingly. To be a "gentleman" is to be empathetic, open-minded, respectful, attentive and caring towards others. For me, this is very mental, psychological, emotional and emotional behaviour. BUT!! If you want to open the car doors for me and treat me like a queen, that's fine! 😉
Visit Mrs. Leblanc on her Instagram account
The Gentleman in 2021 according to 5 women: Natalie Bibeau
President & foonder — Nata PR et Nata PR school
The gentleman in 2021
The gentleman of 2021 is the one who understands that unity with women of all walks of life is strength. He is concerned about his appearance and takes his wardrobe very seriously without going overboard. He loves to lounge without the spas and enjoys discovering new skincare products dedicated to him. Quality in everything is his motorbike and guides his choices of wines, spirits, music, shows, trips, cars and adornments. He loves new international trends, and nothing pleases him more than discovering a new brand of shoes before his friends do!
The Gentleman in 2021 according to 5 women: Manon Lapierre
President, YouTuber, author and content creator — La Petite Bette & Bette Studios
The gentleman in 2021
What I would qualify as a gentleman in 2021 is a man, who above all, cares about the well-being of others, beyond usual politeness. It is a simple sentence, but it sums it all up.
Visit La Petite Bette(in french)
The Gentleman in 2021 according to 5 women: Rachel Machalani
Senior specialist, Customer Experience & Engagement for Organon & Co. division at Merck
The gentleman in 2021
I already believe that the word gentleman should apply to all or maybe a hybrid word like "gentlehuman," which does not refer to gender identity. In my opinion, I believe the gentlehuman of 2021 is a person who demonstrates the distinction in their ways towards others and towards themselves. She is open-minded and respectful of others without believing herself to be superior to others. She stays informed and interested in the events around her and shows empathy. Does this person exist?
Find Mrs. Machalani on LinkedIn