2022 Montréal Passion Spirits: Philanthropy and alcohol on the menu!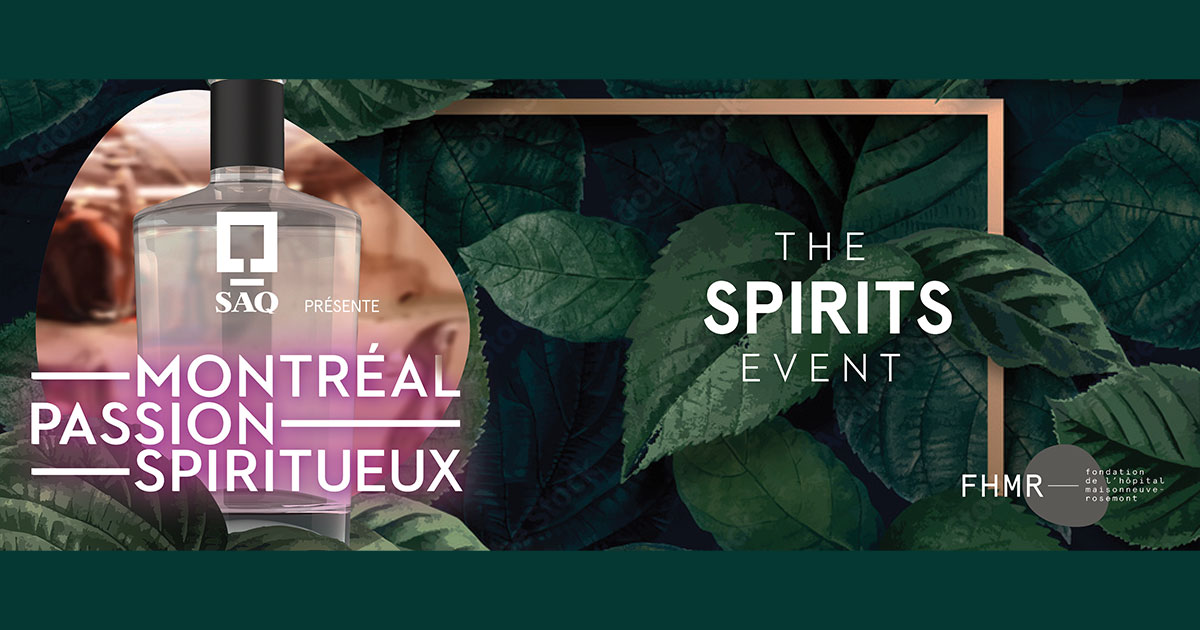 Spirits lovers, here is an event that will please you! The Hôpital Maisonneuve-Rosemont (HMR) Foundation, in collaboration with the Ungava Spirits distillery, is presenting the second edition of the 2022 Montréal Passion Spirits fundraising event, which will take place on November 30 at the Grand Quay of the Port of Montréal. If you've been following the news over the past few months, you'll know that the Maisonneuve-Rosemont Hospital is in great need of funds to complete its renovation projects in order to better serve the clientele of Montreal's East End.
A wide range of products to discover
At multiple discovery stations, guests will enjoy cocktails made with their favourite spirits and paired with gourmet bites specially designed for the event. A unique opportunity to interact with the ambassadors of their favourite brands such as Ungava Gin, Coureur des bois, Chic Choc Spiced Rum, Quartz vodka and more! You will certainly have the opportunity to chat with Pierre Gadouas, the Distillery's ambassador, who you may have seen on the Radio-Canada show Bonsoir Bonsoir during the summer.
2022 Montréal Passion Spirits: For the Good Cause
By combining pleasure with a cause, Quebec spirits enthusiasts will be giving real support to the Maisonneuve-Rosemont Hospital (MRH) Cancer Care Centre expansion project. A few tickets are still available to participate in this festive and colourful networking event! A not-to-be-missed event to benefit the well-being of MRH patients.
This event, organized by the HMR Foundation and the 2022 Montréal Passion Spirits ambassador committee, could not take place without the participation of the SAQ, the presenting partner of the evening, and the Ungava Spirits distillery, a collaborator in this new edition. Remember the recent Montréal Passion Vin event that we told you about in 2017!
Where are the funds going?
All donations raised during 2022 Montréal Passion Spirits will contribute to the $1.8 million objective of the HMR's  Cancer Care Centre expansion project. Ultimately, it will bring together oncology expertise, provide optimal care for cancer patients and it will enable optimal management of cancer patients and better meet the needs of a growing clientele.
Currently, cancer patients are mixed in among all the people who visit the HMR. Thanks to the expansion project, users and their families will be able to enjoy a complete range of care and services, in a safe facility that fully meets their needs.
To learn more about Montreal Passion Spirits 2022, which is sure to be an evening of great flavours, and to purchase tickets, visit this link.