Editor's Selection: TAG Heuer Carrera, Porsche 911 Dakar and John Wick
14:16
updated on Nov Wed 2022 09:16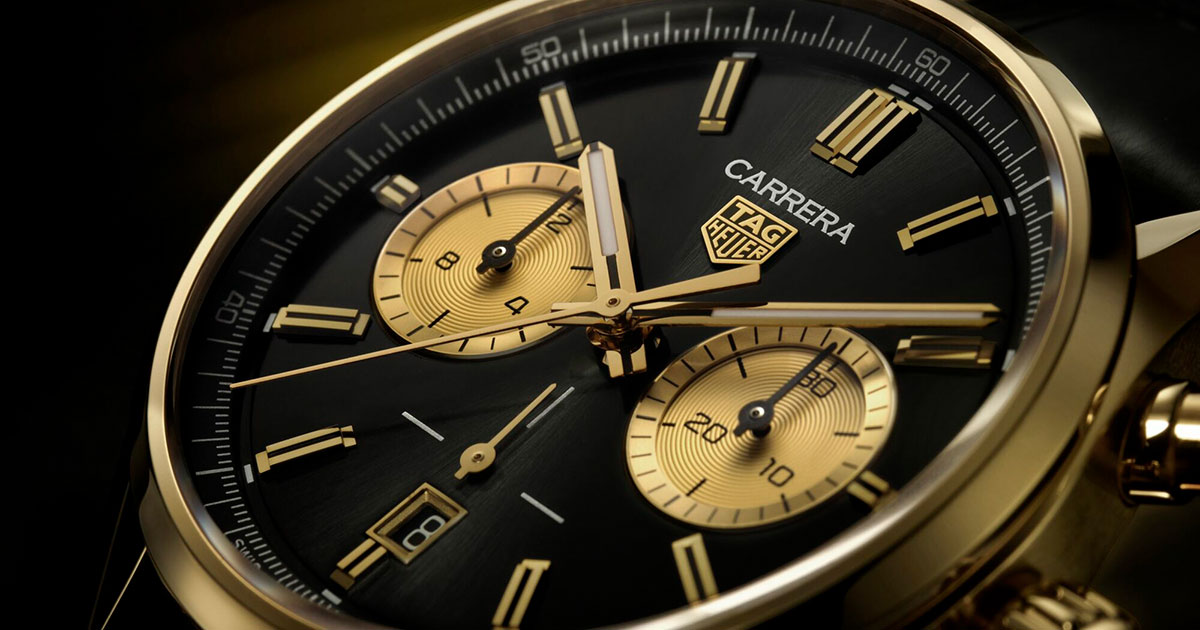 While we get a lot of news about different products, some of these are more personal choices that deserve to be published before I do a full article, just to give you a taste. So here is the first edition of the Editor's Selection.
Discover the Editor's Selection
Porsche 911 Dakar
You're probably going to say to me, but this new 911 is not electric! You're totally right, but Porsche has the Taycan, its first totally electric vehicle and its Panamera in Hybrid version to name but a few!
In short, this new edition, limited to 2,500 units, is reminiscent of Porsche's first overall victory in the 1984 Paris-Dakar rally, an edition that marked the debut of all-wheel drive in the Porsche 911. But they take it a step further by offering a Rallye design package, with the Rothman's tobacco company inscription changed to Roughroard's, in memory of the iconic winning car.
What catches our eye about this model is its height with a ground clearance that is 50 mm higher than a 911 Carrera with sport suspension. What's more, the standard lift system can raise the front and rear ends an additional 30 mm, almost as much as an SUV.
To push the envelope, Porsche equips this model with Pirelli Scorpion All Terrain Plus, specifically designed to complement the car's sporty characteristics (245/45 ZR 19 at the front and 295/40 ZR 20 at the rear).
Éditions 8888 presents Ghost Limbs by Jean-Michel Gadoua
Earlier this month, I was invited to discover the Ghost Limbs furniture collection created by Jean-Michel Gadoua and presented by Éditions 888. This Montreal-based line features 7 pieces made entirely locally by Mr. Gadoua and a team of artisans.
"Ghost Limbs is an intimate collection inspired by the medical condition of the same name: ghostly limbs," explains its creator, Jean-Michel Gadoua, founder of Éditions 8888.  "The theme of this collection explores the space between life and death, disappearance, ghosts and other undead creatures." Of note, this collection is made to order and is not limited in time. I'll tell you more about it soon.
Hindscarth Merino by Orlebar Brown
As the first snow falls, this beautiful knit from the company known for their swimwear has made me envious. Crafted from a 7 gauge merino wool knit, this shrink resistant jumper is the ultimate solution for cold days. Made entirely in Italy, it has ribbing at the collar, hem and sleeves and a hand-embroidered band at the neck.
In Orlebar Brown New Cruise '22 Collection
All-in-one Anti-wrinkle and Firming Cream MEN G2 by IDC
As I turned 45 earlier this month, I have to pay attention to my body, and even more so to my face, you know the stress of being a contractor, wrinkles come faster than average! My friend Natalie from NATA PR gave me this all-in-one anti-ageing treatment which has a nourishing, firming and moisturising effect. While many IDC collections are for women, the MEN G2 line was formulated to perfectly address the specific needs of men's skin. In one quick and easy step, the skin around the face, eyes and neck is toned and looks rejuvenated. I've started the trial and it feels great!
face Exfoliator by Groom
You know how much I love The Groom Industries products. Made here with Julien the president who is passionate about men's skin care. With this new product, you can experience a powerful, invigorating and delicate exfoliating treatment. A true pleasure for the senses, which will make you feel invigorated in an instant. A beautiful addition to the iDC product. With its beautiful pine and cedar scent, you feel ready to go! Use on your face 2 to 3 times a week.
TAG Heuer Carrera Chronograph
I had a wow moment when I saw this brand new TAG Heuer Carrera watch with a gold and black colour scheme. This series has been rewarding and accompanying some of the most remarkable Formula 1 teams and drivers since 1963. Proudly displaying all the finesse of its signature design, this 18K yellow gold 3N model is the latest incarnation of a legendary lineage.
Infiniment Espresso Coffee by Nespresso
The new Nespresso holiday coffee collection is out. While many may not be in love with flavoured coffees, Nespresso has included, just for you, this delicious coffee, the Infiniment Espresso, which celebrates the purity of taste of black coffee and features carefully grown and hand-picked Colombian Arabicas from the Tolima region. Discover a balanced roast combining notes of red fruits and cereals with a silky, round body, complementing its fine acidity. A wonderful result of the collaboration with Pierre Hermé! And go visit the renewed boutique at Carrefour Laval, I'll tell you more soon!
Climats by Jean Sébastien Giguère and Hugo Duchesne
A wonderful book from the chef of Le Coureur des Bois and H3, with his former sommelier, now with the Hoogan and Beaufort group. This is a book (in French) where you will find easy to make recipes. The author even asked his mother to make them at home to make sure they weren't too complex, so I'll be back soon with the full interview, but here's a sneak peek in this editor's selection! Perfect for the French-speaking foodie in your life!
The Antonius Caviar Siberian and Oscietra Duo
While I was telling you about the new trend of tasting caviar "À la Royale"also know as Caviar Bumps, the family behind the Antonius brand is simply a favourite, as are their products. In this regard, I strongly suggest the Antonius Siberian and Oscietra duo. Why two? To explore all the subtleties and flavours of the products, to differentiate them, to share them with different people. Think about it, one for Christmas and one for New Year's Day, so you'll have time to enjoy them.
The New John Wick 4 Trailer
Released at the end of last week, the trailer for John Wick Chapter 4 is a treat for the eyes. I'm still wondering if John Wick is a gentleman, but anyway, he has several qualities that make him one (besides the fact that he's reducing the number of fictional inhabitants on this planet). I can't wait to see how this saga will continue. Is it a conclusion or another chapter? to be seen.
Have a great weekend and I hope you enjoy this week's editor's selection!
Normand
Share the post "Editor's Selection: TAG Heuer Carrera, Porsche 911 Dakar and John Wick"