Champagnes for a perfect festive holidays
01:30
updated on Jan Mon 2023 17:11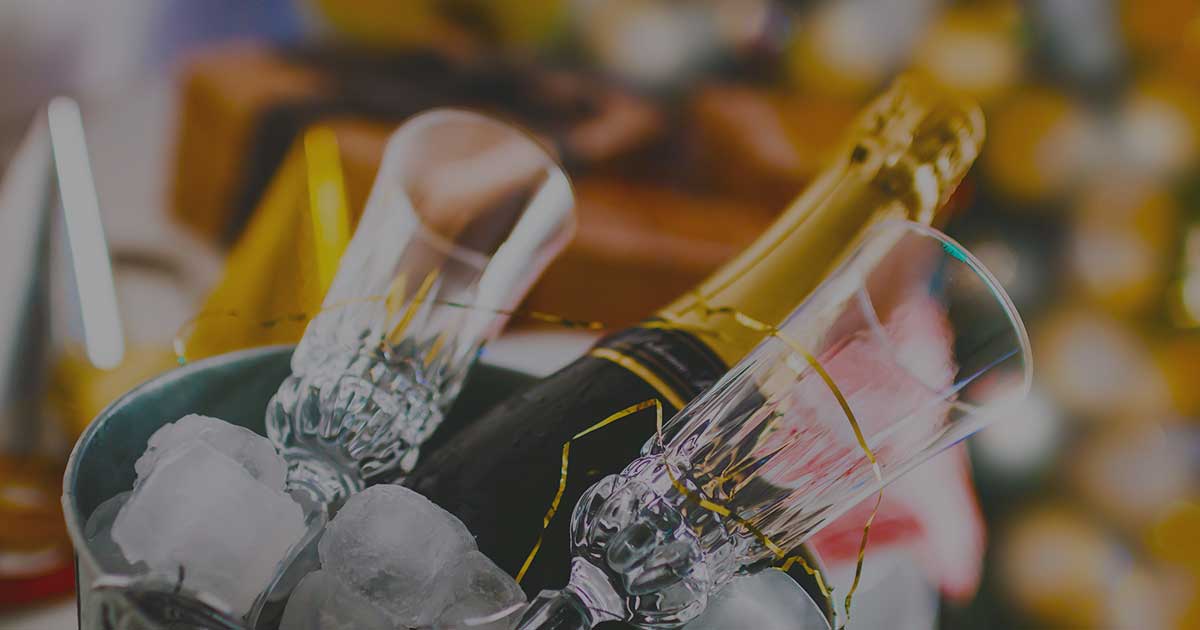 Champagne is a terroir of choice with a cool climate (the vineyard most northern of France with 350 hours of sun less than Bordeaux per year) and chalk, marl and limestone soils (which seems to interfere on minerality), know-how of winemakers (elaborated since the 17th century) with a vinification method known as champenoise or traditional (2nd fermentation in the bottle, which makes the bubbles appear), all to offer us world-class sparkling wines, called Champagnes.
An enormous production for the Champagnes
Champagne production is enormous, some appellation includes more than 300 million bottles a year under the name Champagne. The main grape varieties are Chardonnay, Pinot Noir and Pinot Meunier. The minimum of breeding is also 15 months for a non-vintage and 36 months for a vintage, which plays on the finesse of bubbles and complexity of aromas. A tip for your special occasions, do not serve it too cold, 8 to 10 degrees seems the optimal temperature to enjoy it well (some prefer it colder, question of taste…) and ideally in a bucket with half water half ice. Cheers!
The choice of Champagnes by Claude Boileau
Louis Nouvelot Cuvée Saphir Brut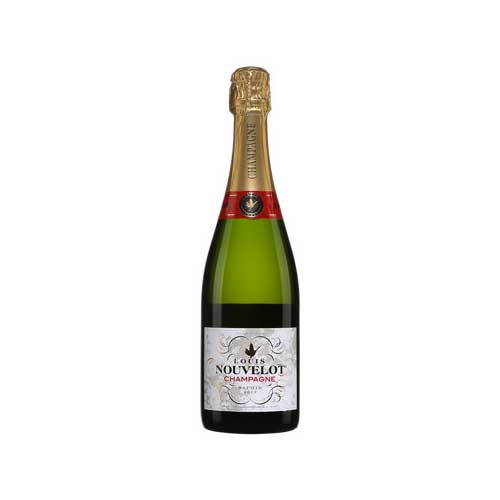 The champagne Louis Nouvelot is the product of a family estate of 55 hectares created by Albert Baron and his wife Béatrice in 1946. Today, we find at its head the three sisters Baron (Claire, Lise and Aline) who share values common, their champagnes being certified High Environmental Value. A tonic champagne with almost crisp acidity and flavors of citrus and hazelnuts, slightly brioche; it is generous on the palate and balanced. This sparkling wine offers us an undeniable pleasure at a very affordable price.
Varietal

Pinot meunier 50%
Chardonnay 35%
Pinot noir 15%
Henriot Brut Souverain
The family house Henriot has marketed its champagnes for more than 200 years, more precisely in the year 1808. Its aromas of pastry, toast, green apples and white flowers conjugated with very fine bubbles, offers roundness in the mouth and a very acidity refreshing, all with a great balance and perfect harmony. In short it's delicious. The Henriot Brut rosé and the Henriot Blanc de blancs Brut are other very good choices as well as their excellent vintage vintages.
Varietal

Chardonnay 50 %
Pinot noir 50 %
Pol Roger Brut Réserve
Pol Roger is a family institution founded in 1849. Their Cuvée Brut Réserve shines by fruit notes such as pear and mango, floral notes, very fine bubbles, empyreumatic (roasted hazelnut notes) completed by a slight brioche touch and bees wax. Thanks to 4 years of wine aging it is really fresh, complex, balanced, distinctive and long in the palate. It is a go to for many occasions.
Varietal

Pinot meunier 25 %
Chardonnay 25 %
Pinot noir 25 %
Chardonnay, Pinot meunier and Pinot noir (reserve grapes) 25 %
Billecart-Salmon
 

Brut Réserve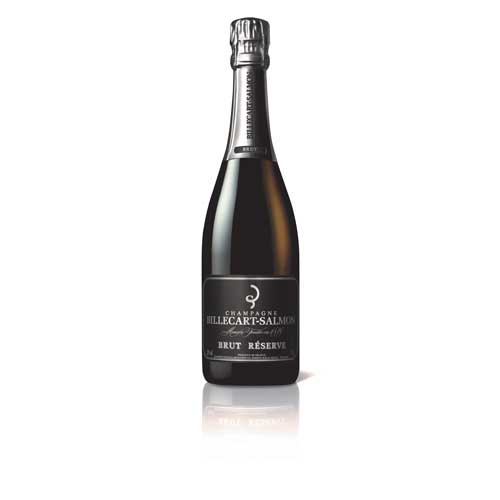 This champagne house is family owned since 1818! Great freshness here, white flowers, fruity, fine bubbles; it is elegant, mineral (soils of chalk and limestone mainly) and rich. It is a great pairing like the previous champagnes not only with oysters, but also with eggs mimosa and smoked salmon, because the acidity contrasts with the fat of those starters, and the balance will be optimal. Cheers!
Varietal

40 % Chardonnay

 

35 % Pinot meunier
25 %

 

Pinot noir
Laurent-Perrier Cuvée Brut Rosé
This house dates back to 1812, the estate being established in Tours-Sur-Marne. Their range of wines is unique, each with its own history and style. This rosé champagne is visually impressive with its salmon-pink color, with a nose reminiscent of the sunny spring thanks to the aromas of fresh and floral red fruits, refreshing acidity; its bubbles are very fine, it is long in the mouth and vinous with a minimum of 5 years of aging on slats, with a slight bitterness in the finish. The rapture is guaranteed. Perfect with a tuna or beef tartare, just like with a slightly raised salmon tataki, among others.
Charles Heidsieck Brut Réserve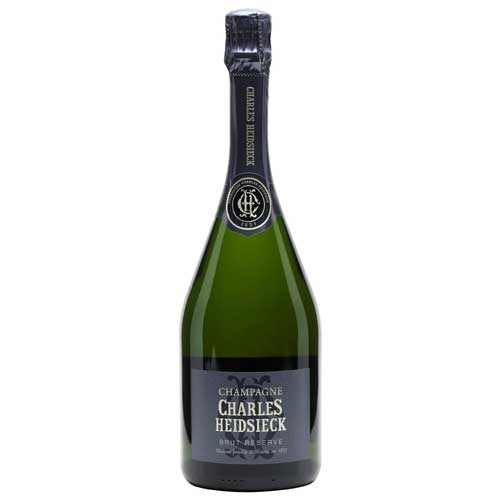 Their chalk-pit dating back to 1867 are now part of the UNESCO World Heritage List. In addition, the blend has a proportion of 40% reserve wines with an average of 10 years of aging on lees, some grapes come from plots of Grand Cru, which confers complexity and refinement. A visual splendor with its golden color and very fine bubbles. With its notes of freshly baked brioche, grilled almond, pralines and dried and stone nuts, this unctuous and voluptuous champagne delights us.

Varietal

40 % Chardonnay
40 % Pinot noir
20 % Pinot meunier
Other choices of Champagnes by the Editorial Team
Mumm Cordon Rouge
Abundant bubbles and a vibrant, yellow colour testify to this champagne's energy and vigour. Driven by Pinot Noir grape, Mumm Cordon Rouge Champagne reveals aromas of fresh white and yellow fruit with hints of lychee, pineapple and praline. An energetic freshness, underscored with complexity is revealed. The palate is perfectly balanced with fresh fruit and rounded notes of caramel prolonging the intensity and leading to a powerful, memorable finish. 
Varietal

45 % Pinot Noir
30 % Chardonnay
25 % Pinot Meunier
Nicolas Feuillatte, Réserve Exclusive Brut
Réserve Exclusive Brut is an iconic Champagne that perfectly encapsulates Nicolas Feuillatte house style. Representing the entire Champagne appellation, every inch of the region comes together to reveal a glorious showcase: light, fresh and vibrant Champagne, effusing intense, expressive fruit, while extensive cellar-ageing brings appealing maturity to perfect style and consistency. Aromas of juicy pear and crunchy apricot merge and weave in a beguiling fusion around a mass of delicate bubbles, gradually unleashing their true character over time.
Varietal

20 % Chardonnay
40 % Pinot Noir
40 % Pinot Meunier
Share your choice of Champagnes with Gentologie
We hope you find your favorite in this list of festive champagnes! Feel free to share your choices with the hashtag #gentologie