Cipriani, Italian luxury at your table every day
11:33
updated on Feb Sat 2021 15:41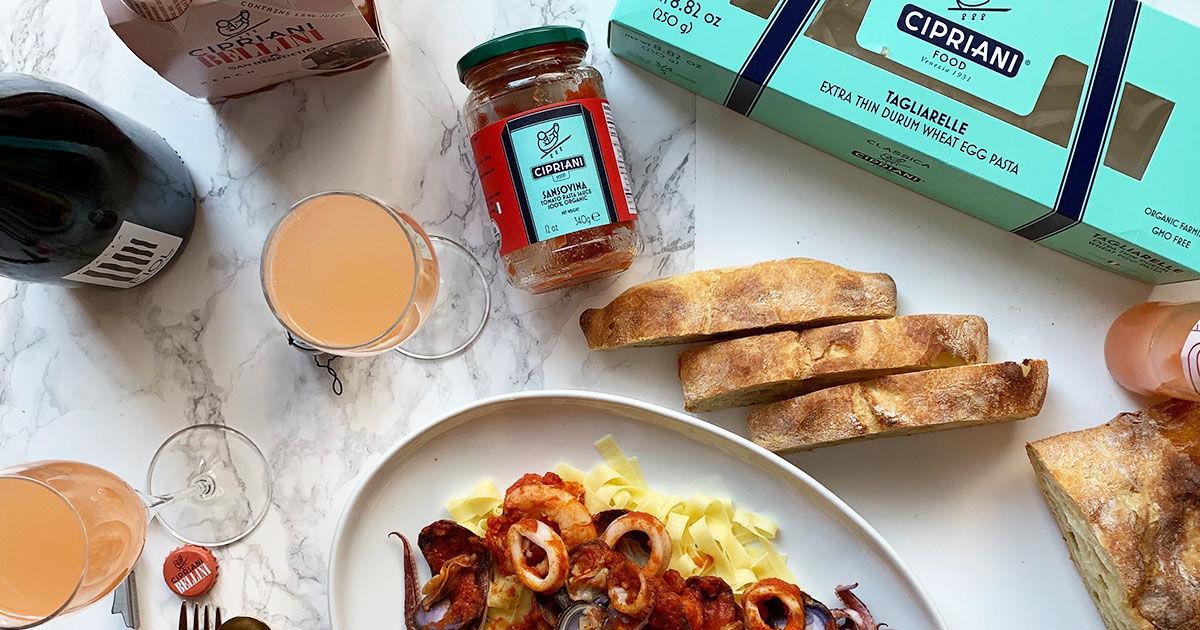 The adventure began in 1931 when Giuseppe Cipriani opened the doors of Harry's Bar. In a discreet stone building perched on a canal just off St. Mark's Square in Venice, he created a timeless and immaculately appointed establishment. His concept was to serve others as you would like to be served yourself. His vision of simple luxury has come to touch the souls of people around the world.
The story of Cipriani
At Harry's Bar in Venice, all guests are rumored to be treated like royalty. Simple elements such as true service and devotion raised Harry's bar as a legend. In fact, in 2001, the Italian Ministry of Cultural Affairs declared that the Harry's Bar in Venice was a national monument, a unique honor awarded not for the decoration or the furniture of the establishments, but for its testimony of the events of the century in Venice .
The secret of Cipriani, it seems, because I have not yet attended one of their institutions, does not concern what can be seen or touched, but what can be felt and felt. It's intangible, but palpable. It can not be patented, but even after eighty-two years, it has not been duplicated by others.
Four generations of Cipriani grew up in a single restaurant, becoming a world-renowned hotel brand still recognized for its distinguished dining and service around the world.
While Cipriani is now present in several big cities of the world and you can now have it in the comfort of your home.
Cipriani: The Range
Pasta
Bring Italian luxury to your table. With a unique manufacturing process for these pastas, Cipriani surprises. The individual and luxurious quality is due to a sheet machine, designed by Arrigo Cipriani, which allows to work the dough more than 30 times, by simulating the manual work of a rolling pin, to obtain an extremely elastic dough – only 0,6 mm thick after rolling.
This means that only 250 g of the product can serve 5 servings. Egg pasta has all the characteristics of fresh pasta of the highest quality. They cook in 2-3 minutes and, if they are well preserved, can last up to 24 months. The delight of these pastas, I do not tell you. They are fine, they are pleasant in the mouth. In short, I find them perfect.
For my part I tried the TAGLIARELLE
The Tagliarelle are the Cipriani interpretation of Tagliatelle. Excellent with all the sauces, these are perfect with the simplest condiment: oil or butter and parmesan. The wisdom that makes this basic preparation a dish worthy of a chef is to add a little oil to the cooking water and drain it perfectly. For my part, I tried them with Sansovina tomato sauce an organic tomato sauce with basil.
The sauce
It is a tomato sauce in the purest Italian tradition. Sansovina is a ready-to-eat sauce, ideal for a box of Cipriani pastas. Made with organic products, it represents the simplest transformation of tomato, lightly cooked with a "soffritto" of onions and carrots and a little basil.
Seafood: The perfect addition to Cipriani pasta
I have added in this sauce some delicious sustainable shrimps from Madagascar, clams and fresh squid from La Poissonnerie La Mer. If you want to know how to prepare your squids, there is a video (in french) on the Facebook page of La Mer Fish Market. You will recognize Mr. Dehédin, the founder of Oysters & Caviar.
To stay in the Italian theme, I took a Ciabata loaf from Boulangerie Automne.
The Bellini Cipriani: A Classic
The Bellini was invented by Giuseppe Cipriani, whom we mentioned above. He named the drink Bellini because its unique pink color reminded him of a saint's toga in a painting by the Venetian artist of the 15th century, Giovanni Bellini. Do you want to reproduce it at home?
You can find the Cipriani Bellini, sparkling water with white peach in some places, and you simply add FIOL, Italian bubbles.
Where to find Cipriani products?
In Montreal you can find Cipriani products at La Mer Fish Market and at the Fairmont The Queen Elizabeth Artisans Market. You know other places? Do not hesitate to share them! You can find out more about the range by following this link.