Cocktail of the week: The Horizon of StoneHaven Le Manoir
20:56
updated on Oct Tue 2022 12:57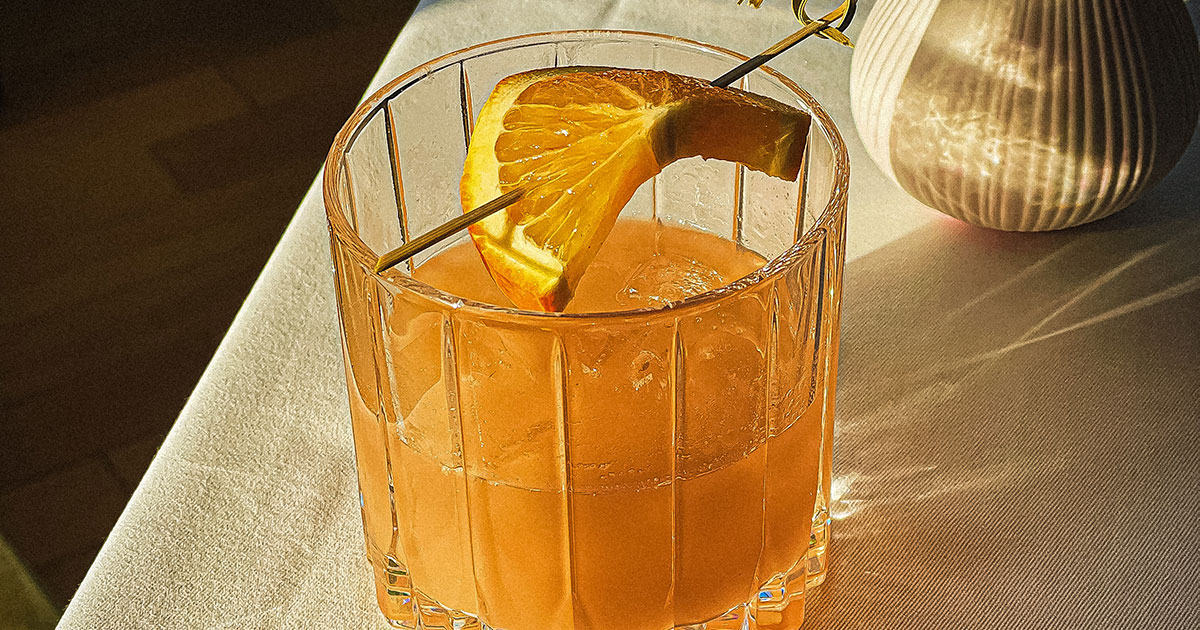 It was during my last trip to the Laurentians, more precisely in Sainte-Agathe des Monts at the StoneHaven Le Manoir hotel, which you can discover here, that I discovered the Horizon of the StoneHaven Le Manoir restaurant, masterfully led by chef Eric Gonzalez and his team. While the table is everything of a 5 star, the cocktail service is just as much.
About the Horizon of StoneHaven Le Manoir
It's because I was craving a whisky-based cocktail that I tried the Horizon. A perfect name because the view from the restaurant is as beautiful as when you look at the horizon. The sun that was entering in this beautiful month of May. The scents are magnificent. The orange characteristic of Glenmorangie, as this superb 1974, harmonize perfectly in this cocktail and create a simply delicious harmony in the mouth with the Scottish caramel syrup. This cocktail symbolizes the elegance and class of StoneHaven and makes you want to just sit in the library and daydream about your next plans.
The recipe
Ingredients to master the Horizon of StoneHaven Le Manoir
2 oz Glenmorangie 10 year old (Available in SAQ and LCBO)
3/4 oz Butterscotch syrup like this one from Monin's
2 dashes Angostura bitters
2 dashes of orange bitters
The Method
Pour all ingredients into an Old Fashioned glass
Add a few equal-sized ice cubes and stir with a mixing spoon
Garnish with a zest or half slice of fresh orange and cut beautifully.
To enjoy this delicious cocktail, book your stay or dinner at StoneHaven Le Manoir in Sainte-Agathe des Monts right here. This is a must try
Get our Gentologie Magazine Issue 10 to read the article in print.
Subscribe to our newsletter « To Drink by Gentologie" to be ready for your Thursday happy hour!