Cocktail of the week: La Récolte by Romaric Le Roy of Le 4e mur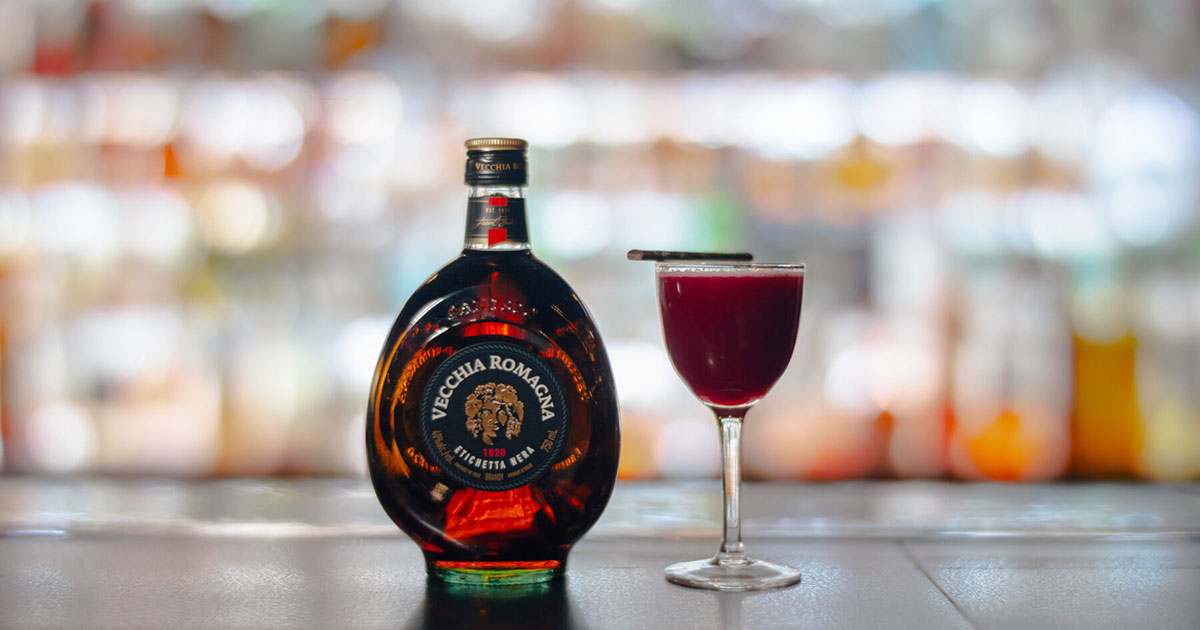 As the 9th edition of Montreal's cocktail week, Invasion Cocktail, is about to start, from September 20th to 30th, we asked the team to suggest some cocktails to keep you waiting until then and to try them for yourself. The first one, made with Brandy Vecchia Romagna, an Italian product proposed by the Italian Trade Commission, partner of Invasion Cocktail, is La Récolte by Romaric Le Roy of Le 4e Mur, a speakeasy bar in the Quartier Latin in Montreal.
About the Brandy Vecchia Romagna Etichetta Nera
This distinctive product of the Vecchia Romagna range, with a bold and elegant taste, is the result of a double distillation and aging process. Its colour is characterized by a beautiful, bright, coppery antique gold colour. On the nose, there are notes of tropical fruits, such as papaya and pineapple, which mingle with vanilla, cinnamon and cloves. Finally, the palate is smooth, complex and round with notes of sweet spices, such as vanilla and cinnamon, in addition to strong clove notes. A lingering aftertaste. Perfect on the rocks or in a cocktail like the one below.
The recipe of La Récolte by Romaric Le Roy of Le 4e mur
Ingredients to master La Récolte by Romaric Le Roy of Le 4e mur
1 oz simple syrup
1 oz apple juice
1 oz beetroot juice
1 oz Raspberry juice
Chocolate Bitters
The Method
Pour all ingredients into a cocktail shaker, except the bitters, and add ice.
Stir vigorously and double strain into a cup.
Add a dash of chocolate bitters and decorate with a dark chocolate stick.
Enjoy
While you're waiting for Invasion Cocktail, drop by Le 4e Mur today to see what cocktails Romaric and his team have on their menu.
Invasion cocktail is coming soon
And for delicious cocktails, get your tickets for Invasion Cocktail and its tasty events including the opening night or the tributes to Italy.
Subscribe to our newsletter « To Drink by Gentologie" to be ready for your Thursday happy hour!