Cafellini Coffee Shop
06:00
updated on Oct Sun 2020 16:16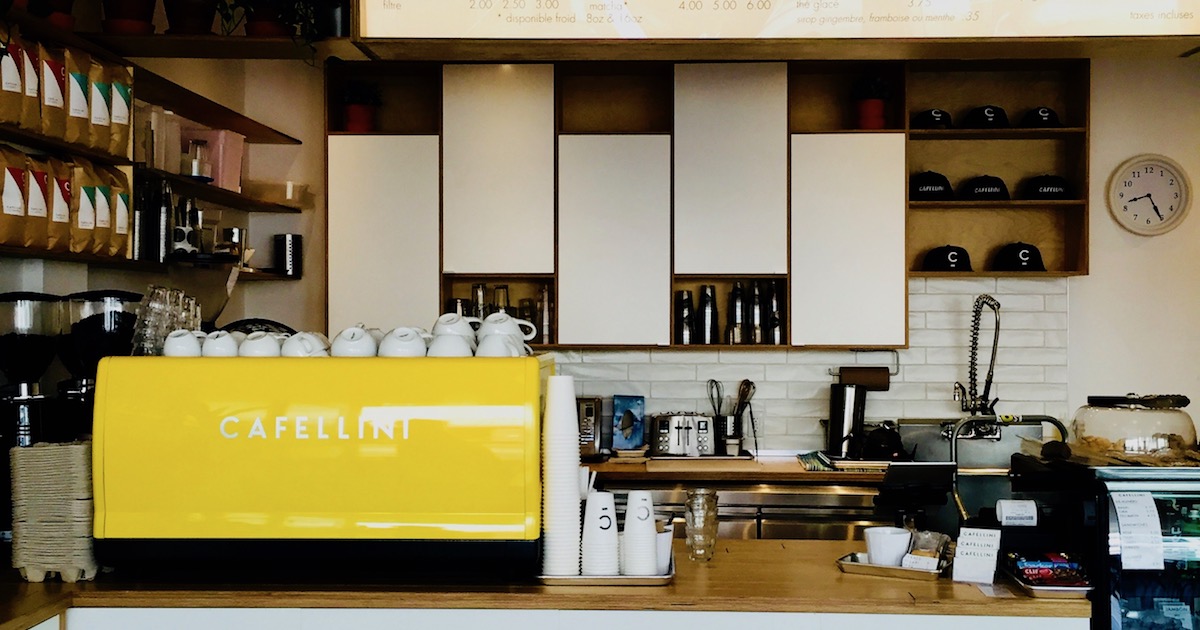 I know Cafellini Coffee Shop since their opening on Beaubien Street in Montreal in late 2015-early 2016, I'm not sure. But it's a place I've adopted. First, because it's on my way in the morning, and secondly, because the coffee is good. There is also Pista Coffee Shop which is not very far which we will talk about in a next article, but it is a little more a detour for me.
Cafellini Coffee Shop: Since 2006
It is a project of a son and mother duo, Jordan Myall and his mother Johanne Houle who bought a café in Saint-Bruno (I still have not visited it) in 2006 to start the Cafellini Coffee Shop project. In short, it is more than 10 years of work that the entrepreneurs have behind them. Now with two coffee shops, they leave their mark with their delicious coffee and home-made blends such as spicy pumpkin latte in the Halloween period or their iced coffees or homemade almond milk. In short, the duo has adapted very well to the Montreal trend of the third wave cafe even if the branch they opened in collaboration with Artgang on the Boulevard St-Laurent closed at the beginning of the year 2018. It must be said that Artgang has also transformed, and that is probably the reason for this closure.

The Montreal Adventure
But the success was not afraid of the entrepreneurs who, as I said, after 10 years of success in Saint-Bruno, opened the Beaubien Street branch, a few steps from the subway of the same name. At the same time, the company has updated its brand image to make it more modern and up-to-date. A superb job, and a strong identity. It is easily noticed whether it is on coffee, sweater pastry or other.
And Cafellini Coffee Shop coffee in this?
Oh yes, the heart of the subject. Well, I love it, it has its particularity, the staff is ultra competent, and they do everything to make people happy. I admit that I almost always take the latte, and always to take away. The place is a little small to work and filled quickly. Sometimes the service can be a little long, but that's the time it takes. We grind the coffee, and we take all the good techniques, as said in this article of our masterclass with a barista. If you want a sandwich, you will have to be a little patient because the panini grill is often busy. But otherwise, it's really a great place to have a coffee that is often out of the ordinary.
The Cafellini Coffee Shop locations
Cafellini Coffee Shop Montréal
758 Beaubien Street E,
Montreal, Qc,
H2S 758
(514) 507-7581
Cafellini Coffee Shop St-Bruno
1412, de Montarville Street
Saint-Bruno-de-Montarville, Qc
J3V 3T5
(450) 461-6383
Cafellini Coffee Shop on Facebook
Cafellini Coffee Shop on Instagram
Please note that the St-Laurent Boulevard branch closed in April 2018.