Fly over Montreal with Gin Hendricks in June
15:57
updated on Feb Fri 2022 19:05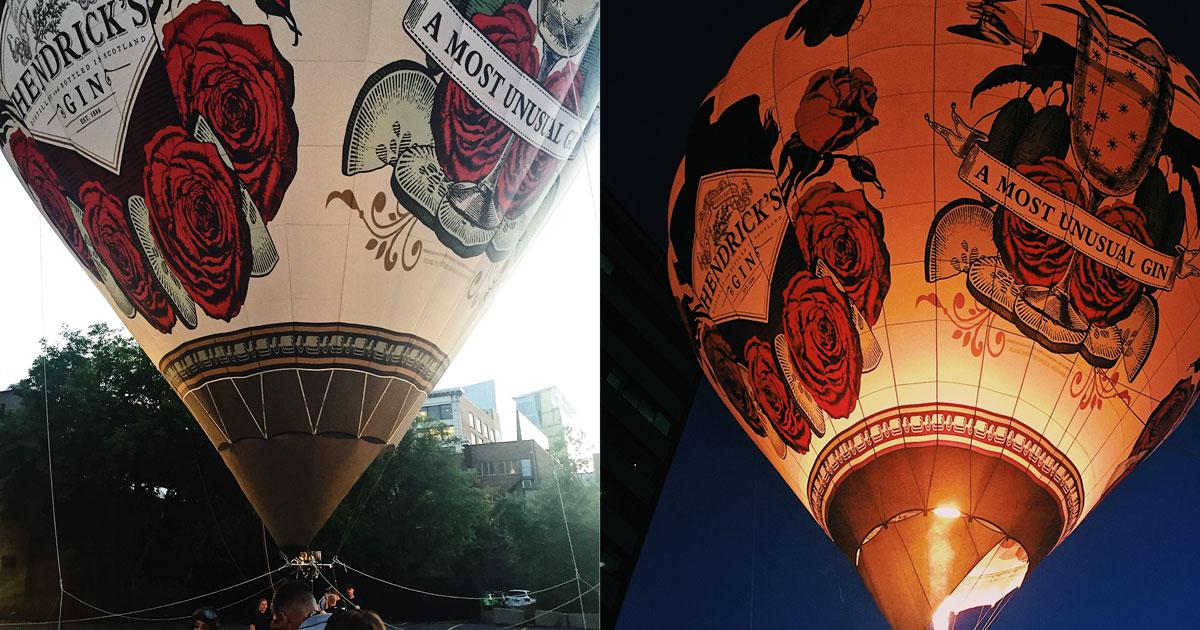 Gin Hendrick's invites residents from east to west to take part in a curious opportunity to browse the singularity portal at the Montreal International Jazz Festival this summer and fly over Montreal with Gin Hendricks.
Commencing on Monday, April 1 (a day traditionally dedicated to absurdity), the Hendrick's Gin National Contest gives eligible Canadian residents a chance to soar the skies (with a trip for two) to the glorious city of Montreal, Quebec, partaking in festivities on both Thursday, June 27th and Friday, June 28th, 2019 and that for a second year!
Hendrick's Gin will offer curious contest winners (for the first time ever), a chance to time travel the country to redeem their pair of golden tickets for a special voyage on the famously adorned and adored E.L.E.V.A.T.U.M.  The 65-foot Elevating, Levitating, Exceptionally, Voluminous, Amazingly, Towering, Uplifting, Mobile will soar 44 ¼ cucumbers in downtown Montreal, offering contest winners a view often reserved only for our flock of feathered friends.
Fly over Montreal with Gin Hendricks : A national contest!
"The Hendrick's Gin National Contest is an opportunity to delve into the curiously odd world of Hendrick's Gin with a once-in-lifetime experience," comments Jessica Mieczkowska, Canadian Brand Manager, Hendrick's Gin.  "Alongside a trip to the world's largest jazz festival, contest winners will enjoy a birds eye view of downtown Montreal in the world-famous Hendrick's Gin E.L.E.V.A.T.U.M., a truly rare and golden opportunity."
Open to residents across the ten provinces of Canada, the Hendrick's Gin National Contest will select one lucky winner plus a guest from five regions: British Columbia, the Prairies (Alberta, Manitoba, Saskatchewan), Ontario, Quebec and the Atlantics (New Brunswick, Nova Scotia, Prince Edward Island and Newfoundland). Winners will be gifted a peculiar package for two that includes transportation and luxurious accommodations, Hendrick's Gin inspired cocktails and fare as well as a pair of coveted golden tickets to ride on the Hendrick's Gin E.L.E.V.A.T.U.M.
"Our National Contest will be an opportunity for even more Canadians to partake in our pomp and peculiarity this Summer," comments Alvin P. Ramchurn, National Brand Ambassador, Hendrick's Gin.  "It is a wondrous opportunity to experience the Hendrick's Gin world of whimsy."
The Hendrick's Gin National Contest runs until Wednesday, May 15, 2019, after which the portal of peculiarity shall close and swiftly disappear. quickly as well as your chance to fly over Montreal with Gin Hendricks
Learn more about Hendricks here