Hof Kelsten Panettone: A must for Holidays!
15:14
updated on Dec Fri 2021 16:01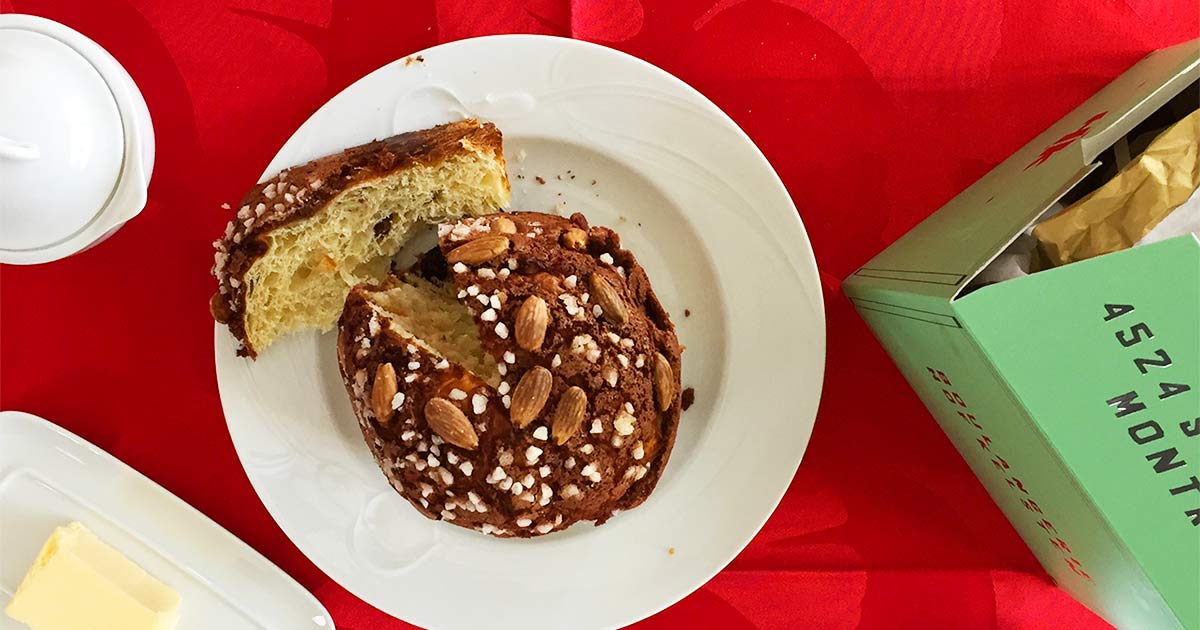 While it's available online since wednesday, the Hof Kelsten Panettone is here, a must for all of your holiday parties. This is probably the best Panettone I have ever eaten and it has become a tradition for my family. It is really delicious and goes perfectly with a coffee, for example a cappuccino or a latte 🙂 It is necessary to remain in the Italian thematic not?
But what is a Hof Kelsten Panettone? 
The Hof Kelsten Panettones come in two flavors and formats and are available in limited quantities. They are available for store-only pickup based on specific dates in your cart. You must take care to select the date of pickup desired.
The Hof Kelsten Panettone is hand-made one by one according to an ancient Italian tradition. Their panettones require a labor of 72 hours and do not contain additives, dyes or commercial yeast. Simply their delicious natural yeast, whose origins go back to the 70s, and which made the trip from Italy to Spain, where the Panettone technique was refined, before reaching its final destination, the Hof Kelsten.
Are there several Panettones at Hof Kelsten?
At first, there was only the classic, but in recent years, they come in two flavors. Classic (the green box) and Chocolate (the orange box).
What are the Panettones made of?
The Chocolate Panettone is made of Valrhona mangari chocolate 64% Premier Cru, orange confit & amp; lemon while the Classic is made of raisins, orange confit & amp; lemon and almonds.
They come in two sizes, 1000 grams, for 8 to 10 people and 500 grams for 4 to 6 people. The price is the same whether for the Classic or the chocolate version.
Hof Kelsten
4524 Saint-Laurent Boulevard
Montreal, QC
H2T 1R4
The Hof Kelsten bakery is located just north of Mont-Royal Avenue on Saint-Laurent Boulevard in Montreal.
//
Holiday lovers? Buy our Holidays magazine now!